Easynote vs Jira is a nice battle of project management tools that you have probably already come across. If you are a project manager, you are probably aware that your colleagues are always looking for the best tool that will facilitate their workload and help them save time for more productive things (like resting 😊).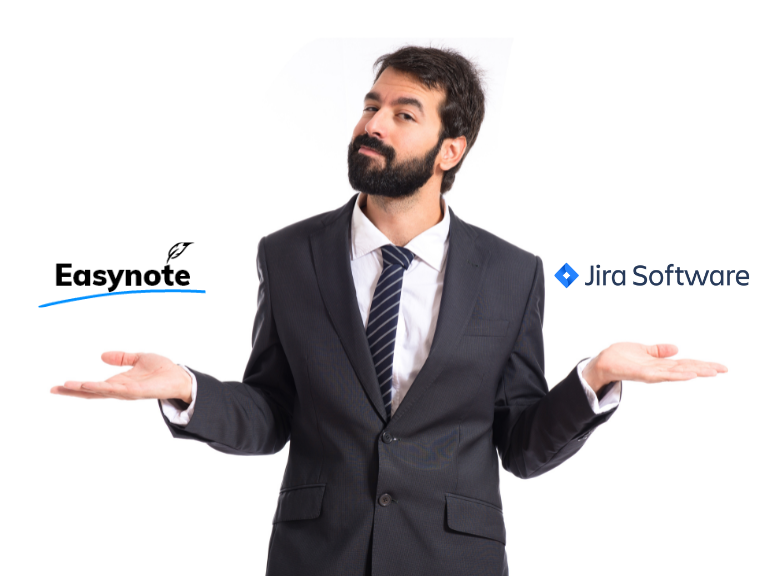 Both tools offer some amazing features that you will find useful, but there are potentially some great differences as well. So, let's dive into the things that make them unique, and let's help you decide which tool is the best for YOU.
Front Summary
Easynote is a project management tool that lets users manage any team, project, or task easily with an amazingly user-friendly interface.
Jira is an issue-tracking tool developed by Atlassian that helps with bug tracking and project management.
After reviewing all the options these two tools offer, we prefer Easynote's project management features and widgets.
So, let's have a look at the features that make these two tools very useful for you and your time management.
| | |
| --- | --- |
| | |
| Project Management | Task Management |
| Task Management | Time Tracking |
| Customer DataBase | Data Imports/Exports |
| Collaboration Tools | File Sharing |
| File Sharing | Collaboration |
| Collaboration | Budget Management |
| Project Planning | Bug Tracking |
| Dashboard | Gantt Charts |
| Analytics | Issue Management |
| Activity Dashboard | Milestone Tracking |
| Task Planning | Portfolio Management |
| Team Management | Project Planning |
| File Management | Status Tracking |
| Push Notifications | Testing / QA Management |
| Feedback Collection | Reporting |
| Remote Access | |
| Search | |
| Live Chat | |
| Drag & Drop | |
| To-Do List View | |
| Kanban Board | |
| Real-Time Editing | |
| Activity / News Feed | |
| Data Search | |
As seen from this comparison, there are many strong similarities, but there are also some significant differences in the features these tools offer.
So let's see which tool will save you time and let you rest a bit more. 😊
Easynote vs Jira- Similarities
There are some similarities that these two tools share.
Firstly, both tools can be used for project management and they can help you manage your tasks. Also, with both tools you can have:
Collaboration
Task Management
Time Tracking
File Sharing
Budget Management
Gantt Charts
Milestone Tracking
Project Planning
Status Tracking
Also, both tools offer integrations with apps like Slack or Teams andboth are built for small and large teams.
All these features are great for a successful project manager who needs to stay on top of the tasks and other things related to the projects. However, there are some differences that will help you decide which tool is better for you and your company or team.
Easynote vs Jira- Differences
When looking at the differences, these two tools offer a variety of unique options which can be useful for many. In order to compare them, we have to see which tool offers what, and how to use both Easynote and Jira.
The main difference between these two project management tools is that Jira is mostly focused on issue tracking, while Easynote is focused on time and task management. But, this is not the final distinction between them, as both tools offer similar approaches to different needs.
Easynote
Easynote is one of the best project management tools out there. Why? Because it is a 5-in-1 tool that offers everything you need for successful management of your projects, tasks, meetings, etc.
In order to see how it all works, let's see some of the best features Easynote offers.
Dashboards
Easynote offers one of the best dashboards on the market. This is the Ultimate Dashboard that will show you everything you need- in one place. There is no need to search for other tools or gadgets, Ultimate Dashboard will show everything you need after just one click.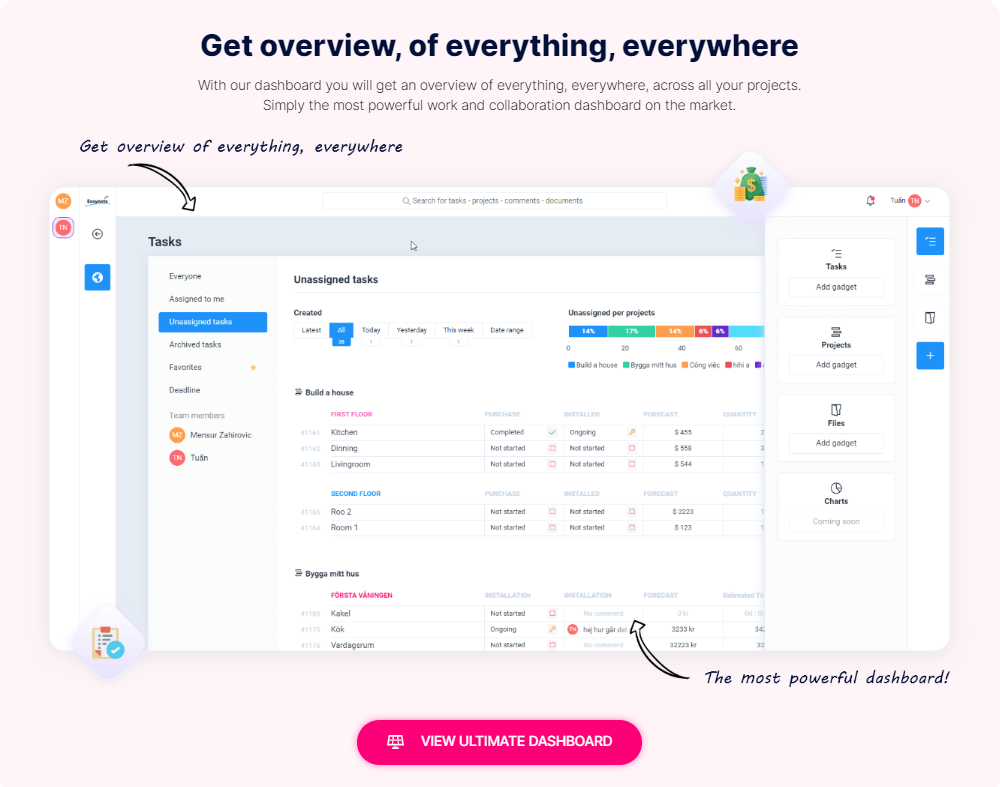 From your timelines to projects and daily views, everything is easily accessible. It is said that you will save up to 8 hours a week while using a tool like Easynote because of its user-friendly interface and integrations.
Ultimate Dashboard will facilitate collaboration and communication as you can see everyone's tasks from all your teams and projects. It will show you their progress and how well you are advancing compared to them.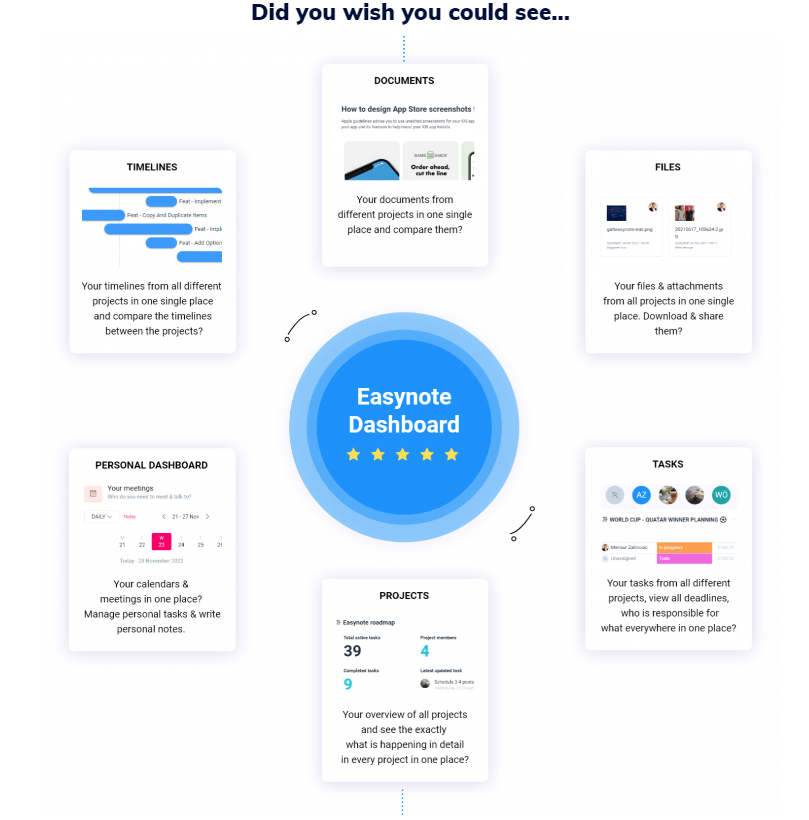 Personal tasks with Easynote
Your personal tasks are easily manageable with Easynote.
You can simply create new tasks for everything you need to do during the day and you will be reminded of all your obligations- not just professional ones. Also, you can create quick notes in case you need to remember something related to a task.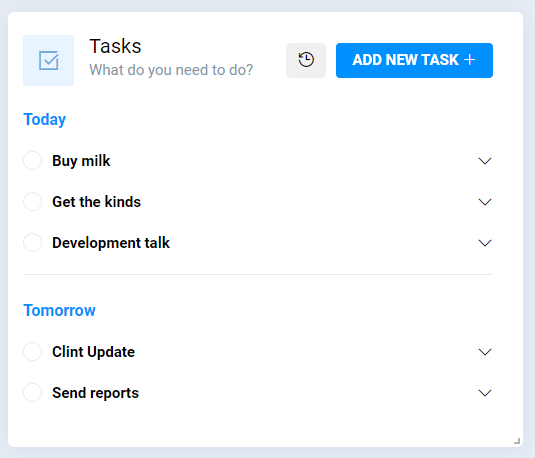 Scheduling and collaboration with Easynote
Collaboration is one of the most important things for all businesses that involve more people and teams. Without a proper tool, it is easy to get confused and not communicate properly. However, with Easynote, you can easily arrange any kind of collaboration through the dashboard.
As mentioned, all your projects and tasks are visible as well as your coworkers' tasks and progress.
Scheduling is one of the strongest features. You can simply click on any date and time and set a new task or meeting. You can also tag your coworkers and they will automatically get notified that they are added to that task or meeting.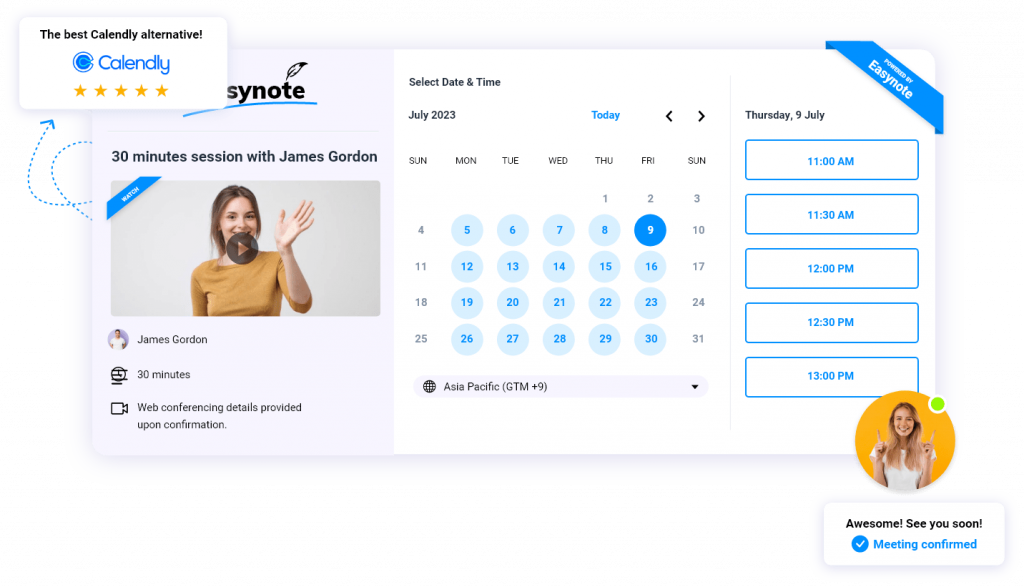 Additionally, you can sync your Google or Outlook Calendars and get all your plans synced with Easynote.
On the scheduling page, you can even add your personal video which will be shown to those who want to book a meeting with you.
Progress and risk management with Easynote
In one single place, you are able to see all your projects' progress daily. Also, you can see progress across all your projects collectively. This will show you how well you are doing in terms of deadlines or estimated progress.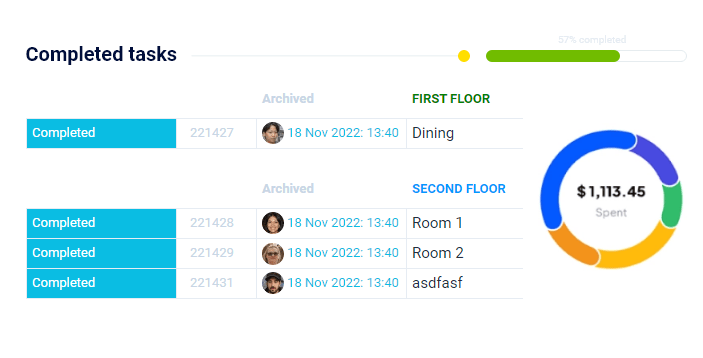 If you want to make sure there are no risks, you can look at the risk management feature and decide if some tasks or parts of projects need to be prioritized and looked into. This will save you a lot of time AND money. You can easily manage any problem if you spot it early on.

Jira
Jira is another great tool that offers a variety of features that can help you and your business. If you are focused on signs of progress and analytics, it can be very useful for you.
Dashboard
You can create your own dashboard in Jira by following these steps:
Choose Dashboards > Create a dashboard.
Name your custom dashboard.
Add a description to your dashboard so your team knows when they can use it.
Fill out the fields and click Save.
Add widgets that you will be needing.
These dashboards are simple, yet they can help you do any basic task that you need to complete. You can also copy and share any dashboard you create and let your coworkers access them as well.
Personal tasks with Jira
With Jira, you can create your own to-do lists or add your tasks to your calendar. These can be customized to your liking. The personal task tracking template is one of the very useful templates that Jira offers, so you can track your personal obligations. This video will show how to make one.
Scheduling and collaboration with Jira
Similarly to Easynote, Jira offers a scheduling system that will help you organize your teams, tasks, and projects.
The Scheduler is a tool that lets you schedule recurring tasks in Jira. However, options are limited and you cannot integrate it with other meeting apps like Easynote.
Progress and risk management with Jira
Users can use a risk management add-on that will help them organize and access risks. This is useful for any business that wants to see potential risks or issues in their projects.
You can add a new issue or risk like in the photo added and create different issue types depending on your needs. There are several issue types and you can decide which one fits your project the best. You can simply add it to your dashboard and access it from there.
When we talk about differences, one of the most important ones is in Meetings. Easynote might be your choice if you are a business that conducts many meetings during the day.
Meetings with Easynote
Meetings are one of the best features that Easynote offers. From conducting meetings to meeting minutes, there are many useful features you will love with this tool.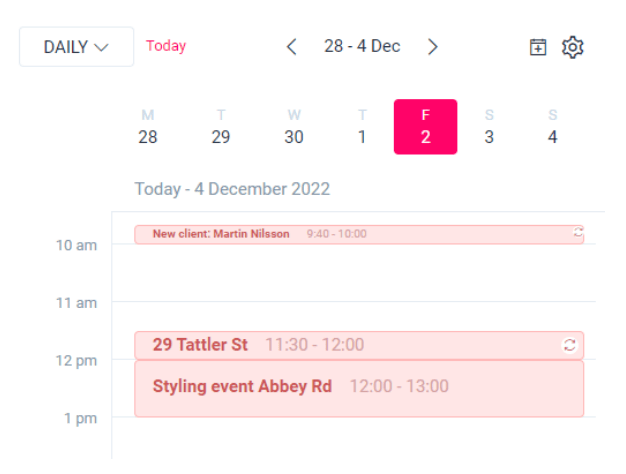 You can simply add any meeting to your schedule and invite others by tagging them to it. Also, syncing your Outlook and Google calendars will help you decide what time is the best for your meetings and what time is not right.
It is useful because you can simply add any meeting and conduct it right through Easynote because the app integrates useful meeting tools such as Skype or Microsoft Teams which will help youhold any meeting through the app using this tool.
Meetings with Jira
Meetings with Jira are different to Easynote as you can only organize them but users are not able to hold meetings through the app. There are many other options for you that will help you organize meetings and add your team member to these schedules so they can be notified when to attend them.
Conclusion
Comparing these two tools, Easynote vs Jira is a difficult task that can be solved only by user needs.
If you are someone who needs a good project and task management that focuses on meetings, Easynote is your choice. It offers many different features that can be very useful for anyone who works in project management or any other industry that focuses on time and task management which will be optimized by the app.
Wherever you choose to work, you can easily access Easynote's schedules or meetings which will help anyone who works remotely or from home. That is why freelancers prefer Easynote.
If you work in information technology or an industry that focuses on things that are not meeting or time management oriented, then Jira is the tool for you.
However, both tools offer amazingly useful features, so we are sure that both can be useful for you or your business. We always advise users to remember that technology is there for them and not the other way around.
In case you want to learn more about alternatives, you can read about how Trello can help you streamline your workweek.