With the rise of College Planner Pro, many have started being interested in different types of planning software for college. What makes these programs more and more popular?
If you are a college counselor or a consultant, chances are you have been online for a long time during the coronavirus outbreak. Not being able to talk to our students or professors face-to-face was a real challenge we all had to face. However, we had to rely on technology and everything it had to offer in order to manage our work.
As professors, we had to use all the different apps and programs for the first time in order to teach, counsel, or track our students' progress.
Although using all the different apps and programs was challenging at first, professors and students started relying on them after seeing how helpful these apps can be. Some of these apps include Easynote, Microsoft Teams, and College Planner Pro.
College Planner Pro is one of these apps that can facilitate your work and studies.
What Is College Planner Pro?
CollegePlannerPro is a popular web-based software made for college consultants and counselors. It provides different tools that help you track student progress, and all your school projects, manage client data and create customized college plans. It has a calendar that is built-in and a task manager that keeps you organized and prepared for everything.
You can finally get rid of papers and printed plans. Everything you need will be on this app that facilitates your work process.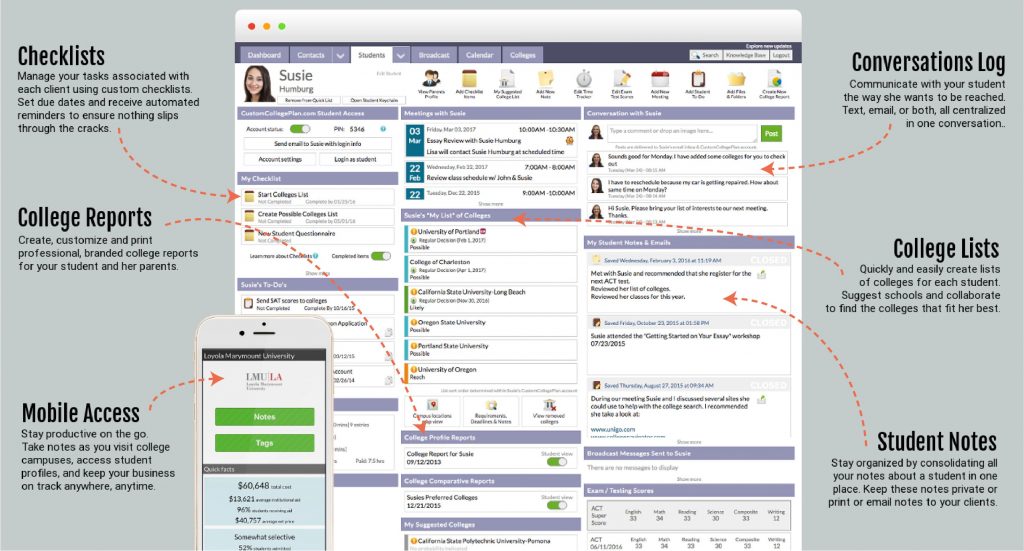 As a college counselor, you will need to stay up to date with the latest trends and try to be the best counselor your students need. It is not easy to navigate through new trends and teaching methods, but using technology can be very helpful for you.
Counselors are there to guide their students through everything and help them choose their career paths. As students come from different backgrounds and cultures, you will play a role of their teacher, guide, and probably a psychologist as well.
All these tasks can be a bit stressful and overwhelming for one person, and that is why we now have apps like College Planner Pro, which can help you with your everyday tasks as a counselor. Using apps like CPP saves you a lot of time that you would spend on repetitive tasks, or tracking students' progress.
You can have all the information you need in one app that connects all your students, colleagues, and other colleges. Students also find the app useful when they need to find other colleges and make college lists. Navigating them through their career paths and redirecting them toward their dreams should not be a stressful job for a counselor.
Why Is College Planner Pro Useful?
As the need for online tools increases, we need things that can help us manage everything in one place. It is especially difficult when you work at a college and manage more students at the same time. We need to organize our time in the best way possible and College Planner Pro lets us do that.
If you are a student, you can track all your responsibilities in one place and communicate with your teachers whenever you need help with just one click away.
With College Planner Pro, you can easily create and customize all college reports that you need. These reports will be available for both your students and their parents. It saves a lot of time and energy when your reports are already customized for your class, so there is no need to spend hours writing different reports and repeating the same things over and over again.
There is also a mobile app that lets you track everything on the go. This can facilitate your work when you are not next to your computer but you need to urgently answer some of your students' questions, or you need to set a certain task.
Help Your Students
If you need to communicate with your students, there is a conversation log where you can reach your students via email or text and you can quickly arrange different meetings, school tasks, etc.
Also, you can create college lists for your students which can help them decide which ones they are interested in or direct them and help them navigate through their preferences.
Also, you can keep all your notes in the Student Notes part of the app and help yourself organize all the notes you need about a specific student. There is no need to think about all the different notes you took and at what time, it is all easily accessible within the app.
Students Using CPP
If you are a student, it is also one of the most useful tools that you can use to communicate with your counselors, your professors, and other students. Using a conversation log is the best way to quickly reach anyone you need if you have certain questions or problems. Do not hesitate to use it because it is always better to ask than to be lost.
You will be invited by your counselors to use the College Planner Pro, and you can use it through your student account called CustomCollegePlan.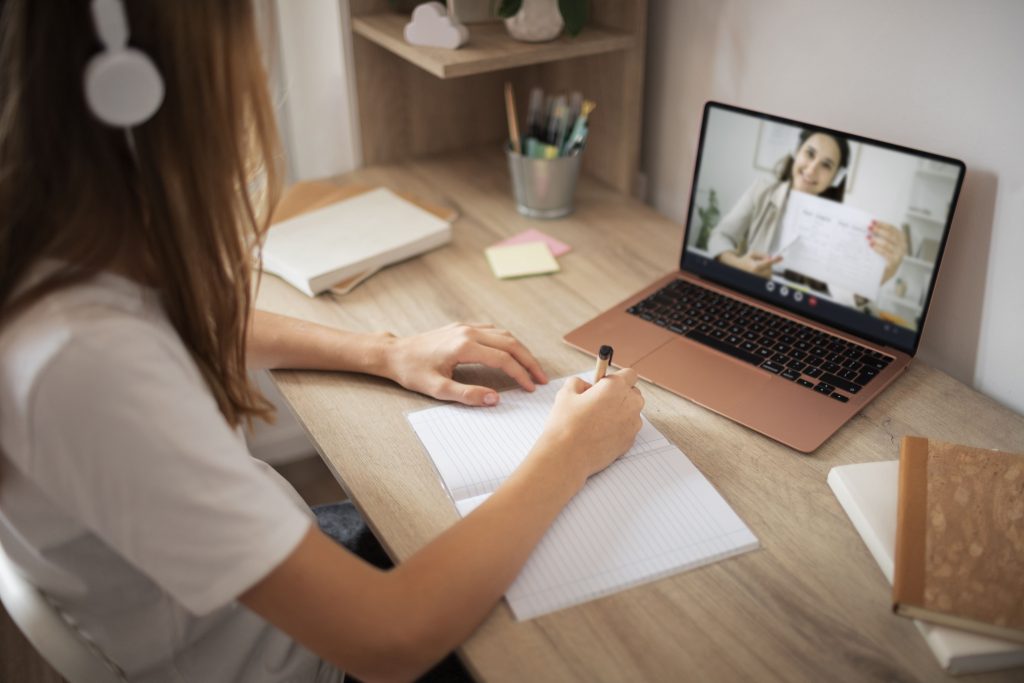 Custom College Plan allows you to see your assigned tasks and also update your progress while doing them. Also, you can send and read messages that you exchanged with your counselor. Additionally, there is a calendar feature that allows you to track your meetings, tasks, and deadlines.
Also, you are able to create a college list when you research all the potential colleges that interest you and fit your needs.
How To Use College Planner Pro?
As we already mentioned, there are a few very useful features that can help you use your College Planner Pro app and help your overall work/study experience.
If the college your work at agrees to use College Planner Pro, you should implement it as the main platform that your college will use. It is important to inform your coworkers of the benefits it offers. This article will also give you alternative apps that can help you stay organized.
Sign up for a counselor account
If you are a counselor, you can go to the College Planner Pro website and create your counselor account. You'll need to fill out the application form with your contact information including your school's information.
After you have finished creating your account, the next step is to add all of your students to College Planner Pro. There are two ways to add your students: individually or all together by uploading your CSV file. By doing this, you will be able to see all your students in one list and you can create tasks ordifferent assignments that they will see and do.
Be your students' guide and support
By communicating with your students, which is possible with College Planner Pro you can provide the guidance and support that they need during their studies. You can share resources, ideas, texts, and other useful things that can help them stay motivated and focused.
After you get used to using it
Keep track of your students' progress
With College Planner Pro, it is easy to monitor your student's progress. You can take notes if they are behind, or contact them directly to resolve potential problems they have. You can also see which colleges they listed as their interests, and also which tasks they have finished.
It is easy to review your students' applications
Whenever your students complete their applications, using College Planner Pro you can review them and provide feedback. It is also easy to track when your students receive acceptance letters.
Use your counselor dashboard
Your counselor dashboard is the fastest way to see the overview of everything that needs to be done and that you need to finish. Also, if you need to contact your students quickly or track their progress, you can do it in a few seconds using the app.
Alternatives
Easynote is a 5-in-1 app that facilitates your work and integrates many apps into one. It is especially useful for counselors, professors, managers, and other employees who need a time-management app. Easynote lets you track all your plans, tasks, and projects in one place.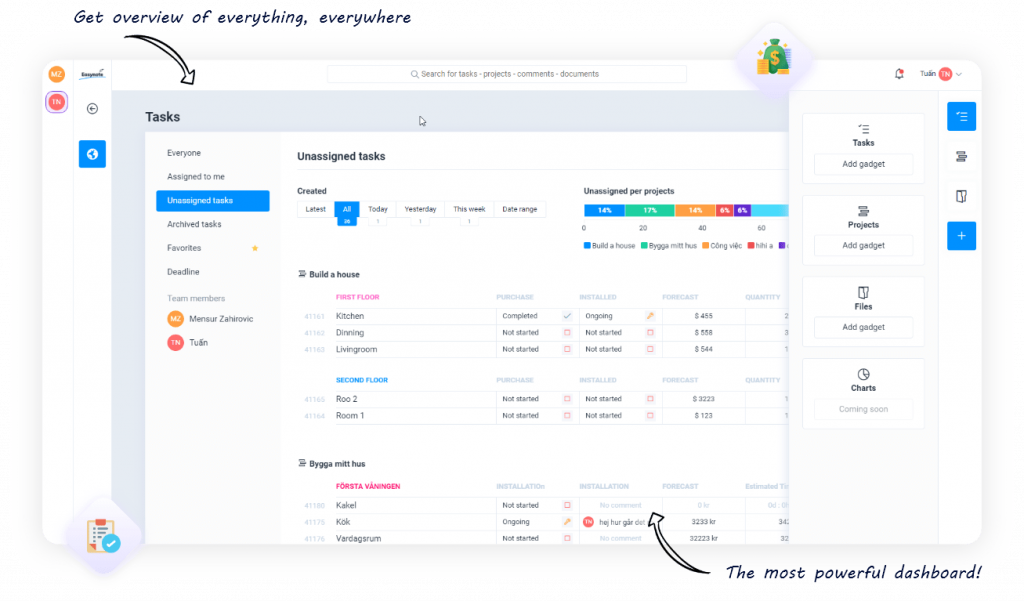 Collaborating with your students is done easily since you can communicate with them, track their progress, and tag them in tasks. You can also sync all your calendars into one app and track your free time as well as your working hours. Easynote can be used as a college planner because it lets you customize your dashboard and track your team's (students') progress.
College Navigator was delivered by NCES, and this app lets users search for different colleges filtered through different criteria, such as size, location, etc. It also gives you information on the college's cost, admission processes, and so on.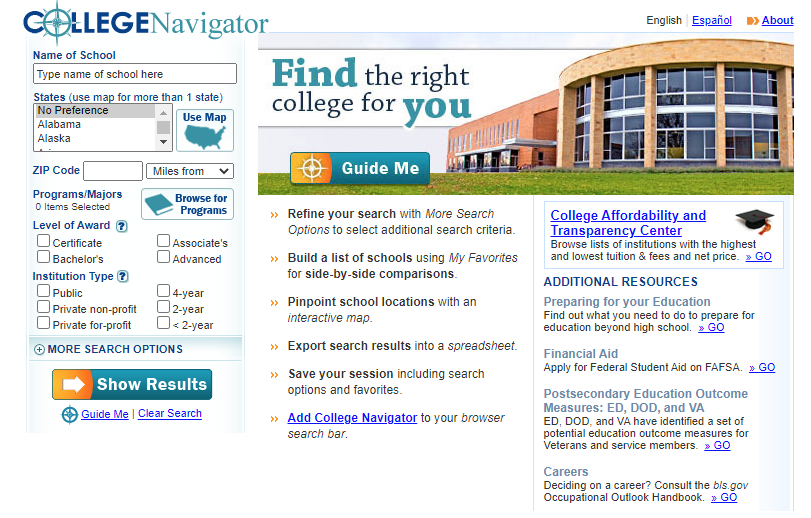 Naviance offers a variety of learning plans that can be useful for your productivity. College research tools help students search for colleges around them, while test prep resources help students prepare for different exams. Naviance also helps students identify their career interests and career readiness so they can their future.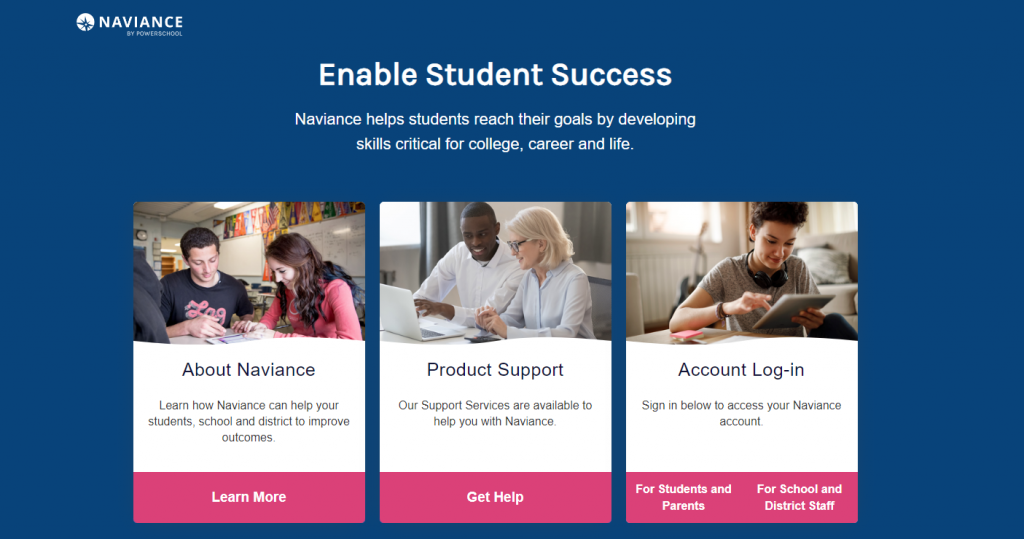 Cialfo is a platform that helps students and counselors. It helps them manage the college application process but also has some useful features like college search tools, document management, and application tracking. and It also includes different analytics and reporting tools in order to assist counselors to track things their students need more assistance with.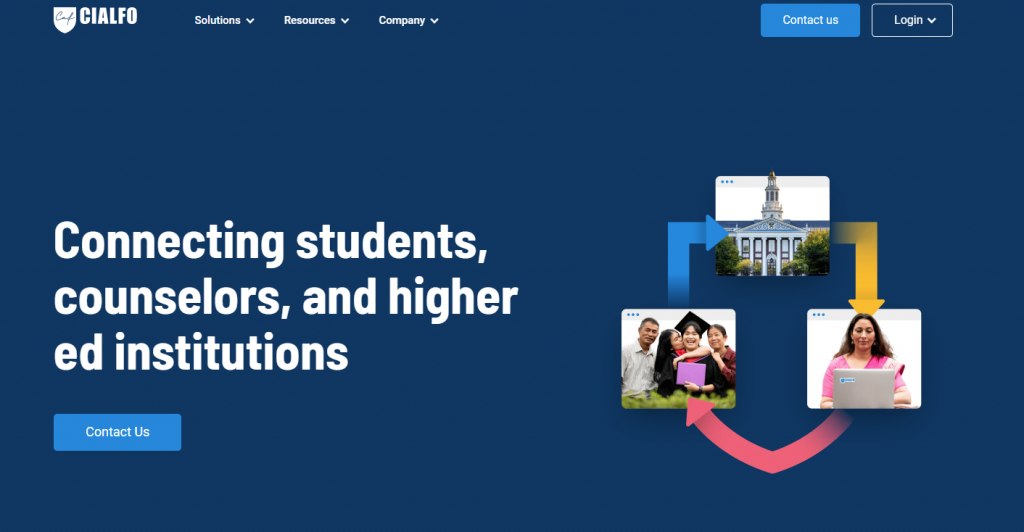 BigFuture is a website perfect for college planning created by the College Board. It offers a variety of features and resources, the most relevant being scholarship information, college search tools, and advice on how and where to apply for financial aid. Additionally, it features a tool for making a personalized timeline for college planning.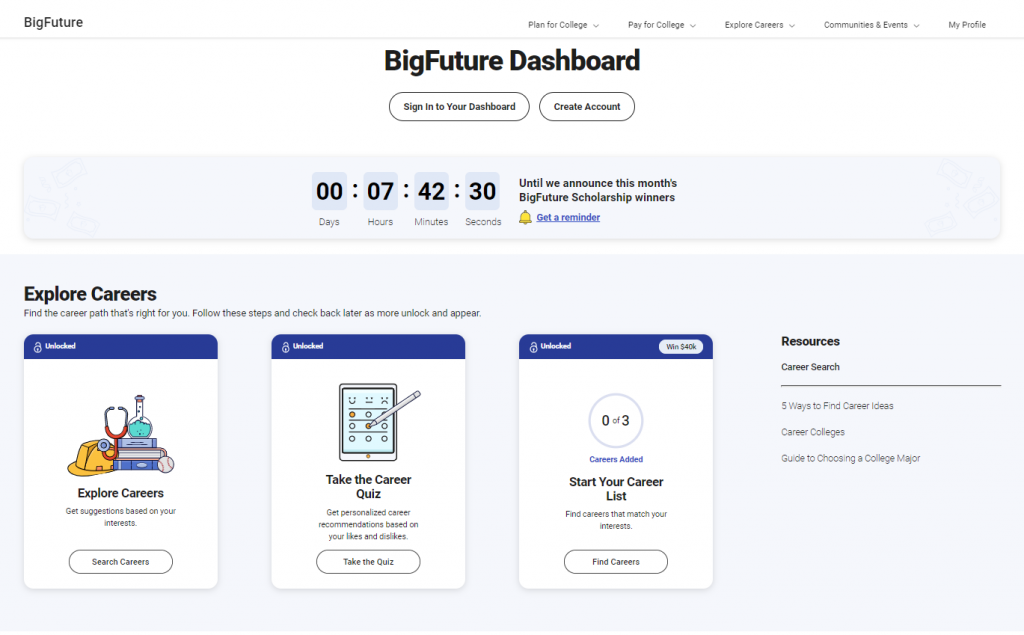 College Planner Pro As Your Assistant
So whether you are a student or a college counselor, College Planner Pro allows you to put all your college-related responsibilities in one place. It can assist you with your workflow as well as your studies.
Being a college counselor or a student in this day and age can be extremely stressful since many things have changed regarding teaching and lectures.
You might have to be at different places at the same time, thinking about different things that need to be finished by a certain deadline. Apps like College Planner Pro, Easynote, or Teams can help you look at everything all together and prioritize your responsibilities.
Overall, College Planner Pro is a very useful tool for counselors that desire to help and support their students, especially throughout their college application process. While using this app, counselors can help their students stay motivated, and organized, meet their deadlines, and achieve all of their college goals.