Resource planning is a process of gathering all capable individuals based on their skills and availability for a certain project. There are a few resource planning models based on scrum teams that can help you do this process easily.
Also, resource planning continues after the team is gathered and selected because you need to observe the workload between the teams and team members because neither should be overburdened with work, while others have fewer tasks to do.
Ideally, this process should not be complicated because when you work in an agile environment, you are in one team, focused on one project. But as we know, this may be a lot more challenging in reality.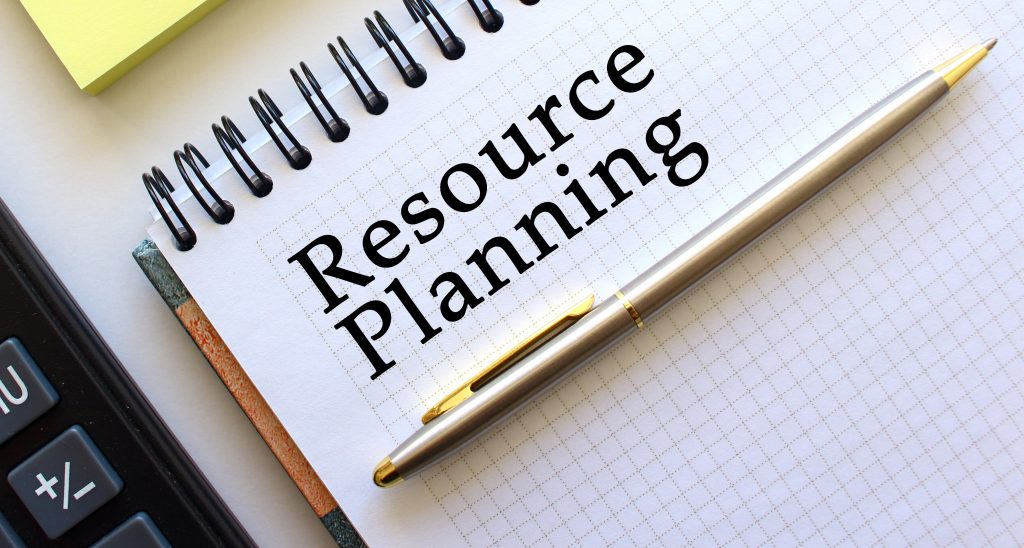 Scrum Environment And Its Benefits
Scrum is an agile project management agenda that includes all processes and people needed in order to successfully deliver a certain product.
It helps team members organize better and deliver products much more quickly in a collaborative manner. Agile, on the other hand, is a philosophy on how to deliver a product to a customer. When you work in an Agile environment, you break a project into several phases and then constantly collaborate with other members that are involved in the same project in order to improve or find mistakes.
However, in order to successfully deliver a product, you need team members who are capable of working in such an environment and who know what they are doing. Resource planning for scrum teams is an essential part of any project because it is a building ground for future progress.
Top 5 Resource Planning Models For Scrum Teams
There are several resource planning models for scrum teams that can help you plan your projects and ease your workload. Also, they can help ensure that all team members are allocated to their tasks in an optimal way, according to their availability, skills, and the overall needs of the project. Here are the top 5 resource planning models for scrum teams:
1. Sprint planning
This model is sprint oriented- meaning it plans all the work that needs to be done during each sprint. The team needs to identify the user stories that need to be included in the sprint backlog, think about how much work is needed for each story, and then distribute tasks to team members according to their skills and availability.
2. Plan your Capacity
You should estimate the available capacity of each employee and team member, based on their working hours, time off, and other factors. Then, according to this information, the team allocates tasks insuring balance and not putting too much work on anyone.
3. Velocity planning
In this resource planning model for scrum teams, you observe how much work your team members had completed in one sprint before, and according to this, calculate and predict how much time they will need in order to complete future tasks. Then, based on these calculations, you allocate tasks and also take into account employees' availability and skill.
4. Agile portfolio management
You might need to manage more scrum teams that work on different projects at the same time. You can use an agile portfolio management tool that helps you assign resources all over the teams and the different projects according to the capacity of the team. These tools are available on the internet.
5. Plan the release
In this resource planning model, you have to think about a longer period of time, and all the work that will be done in that period (for example the whole year). Your team needs to identify the user stories that need to be included in every release, calculate how much work is required for each story, and then assign tasks to your team members according to their skills and availability.
Tools for resource planning
Some apps may be extremely helpful when it comes to resource planning for scrum teams. Being organized is at the center of your project, and each employee needs to know which team they belong to and what their exact tasks in a team are.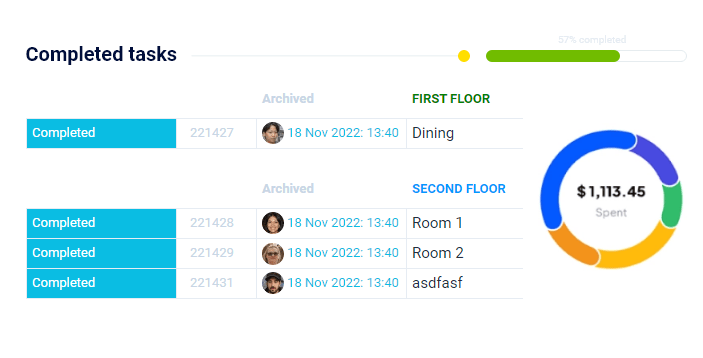 It would be extremely helpful if you could have all team members on one dashboard and all calendars synced to one view. Well, luckily, those apps are available, and they can greatly reduce the time you spend using many different apps.
Some of these apps are Easynote, Asana, Monday, Trello, and more.
Easynote
Easynote is one of the best tools for not only project management, but also resource planning, collaborating, and more.
It is a 5-in-1 tool that replaces many other tools with one, and also integrates other tools in itself, so you do not have to spend time finding other apps while managing your projects.
Its AI-powered tools make sure that everything is connected among all your team members and all the projects you need to manage. You can very quickly start using it since it is very user-friendly and requires a few moments to start.
When it comes to the mentioned resource planning models for scrum teams, Easynote can easily help you integrate all of them. It is very helpful for project managers, scrum masters, or business owners.
With the ultimate dashboard, you get an overview of everything, everywhere, in one place. You can see all the tasks that you need to complete, and all the timelines across all projects you are involved with, in one place.
Collaboration is done easily
You can follow what other team members need to do as well, just tag them to the tasks. This can greatly help with scrum teams, especially if your employee suddenly needs to take a sick leave or time off. This can be a bit challenging for the agile environment, so Easynote can help you easily manage other team members and assign them to different parts of a project.
Tracking goals, meetings, and daily tasks are easily manageable as well.
There are also several document features that need to be mentioned. You can create your documents easily inside the app, and make them public for all of your team members.
Also, you can sync all your team members' calendars with yours (Outlook and Google Calendar), which can greatly help you manage time and set meetings.
Resource planning, streamlining your work week, or any other activity that you need to finish is easily done with Easynote.
We suggest you visit the Easynote website and get informed of all the cool features it offers. Also, you can watch videos that are available on the website which show you all the useful tips and steps you should follow in order to have this amazing tool as your assistant.
Asana
Asana is another great project management tool. It can be customized to help resource planning models for scrum teams. It offers a variety of features that can be useful for your team.
You can track your work on kanban boards and track your team's progress.
Also, you can see all your team members' workloads with this app and manage how much work each team needs to deal with. This can be very useful for managers and business owners.
Asana, like Easynote, lets you integrate other apps into the app and use them at the same time.
Monday
This useful tool also offers a variety of features that can help you with resource planning. It offers a dashboard that makes it easy to follow all the tasks, decision-making, and real-time insights.
Monday lets you prioritize tasks and balance the workload for all your team members. Also, if you have some repetitive tasks, you can automate them and save time for some other tasks that need your attention.
Collaboration is also done easily since it lets you see other team members' tasks and how long they have been doing them.
With 'Gantt' you can visualize project milestones or dependencies. Also, 'Forms' let you gather and manage all work requests in one place.
Trello
Trello is one of the popular management tools that can visually help you manage your team. Resource planning is also very useful for project managers and scrum masters, as well as any employee that is part of a project.
[14:50] Zina Hajdarbašić
It also lets you integrate other apps and use them through the app. You can easily track your workweek and your team members' workweeks at the same time. It can help with resource planning and other duties that a team manager needs to take care of.
Trello gives you a variety of templates that you can use and save time on creating new ones. It provides a simple and intuitive interface that is very user-friendly.
What to Do If There Are Sudden Changes In Your Scrum Team?
Some of your team members might suddenly leave or take sick leaves which can leave you in a not-so-great position as a Project Manager or Scrum Master. You may wonder what to do and how to manage your agile teams if one of them is missing for a longer period of time.
As a Project Manager, you should not fall back into the old role of managers where you try to micro-manage everything. In fact, you had already presented the whole project plan, you agreed on a deadline, and now you do not need to worry about all your team members' vacations or sicknesses.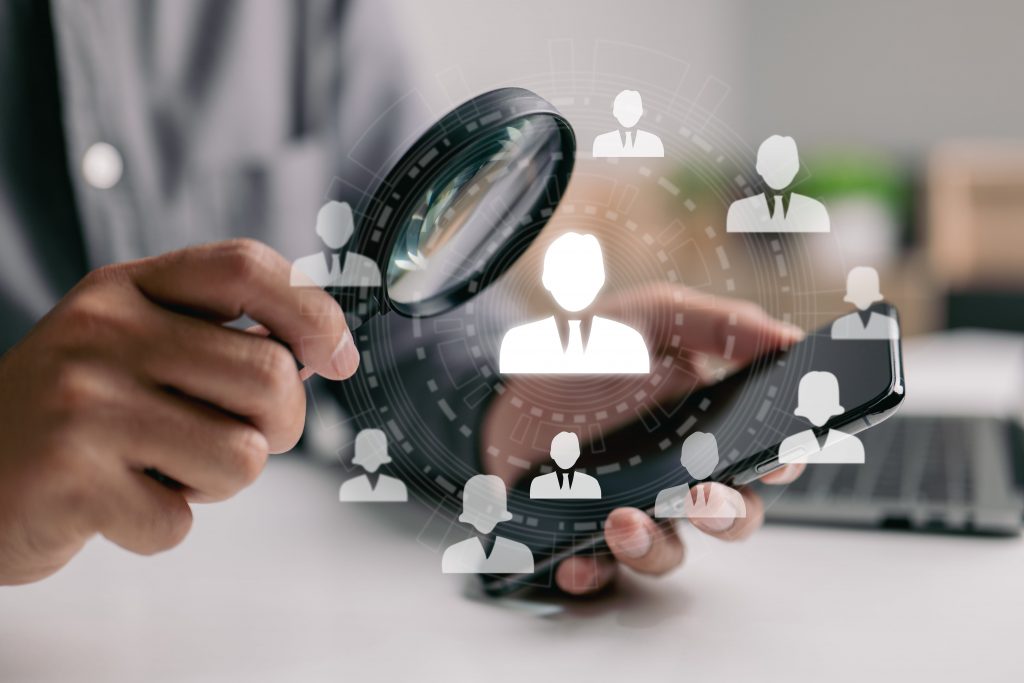 It is best to let your team members know that they should work together and let each other know when they plan to leave. In case they need to suddenly take a sick leave, you should prepare your team members that this could be a normal thing and that others should step in. Always leave some room for situations like these and make everything less stressful for you and your employees.
Also, you should let the product owner know that nothing is certain about the future and that your plan may sometimes vary, and your deadlines sometimes could be changed.
Capacity planning is a big task, and self-organizing teams should be your number one priority.
If someone decides to completely leave your team, you should always have possible candidates at hand who could ultimately step in and continue working for that one person.
Apps Are Your Best Friend
All the steps above are great resource planning models for scrum teams that can be implemented in your work. But since many things you do need to be presented to your colleagues who might be working remotely, and since most of your work is done digitally, it is best to use apps.
AI-powered apps like Easynote can help you rely on the technology and let them help you with your work. They also let you automate all repetitive tasks and other processes, so you do not have to worry about doing the same things at the same time every week.
Collaboration, sprint planning, and capacity planning are all important activities that are made easier with the apps.
Calendars and meetings will be visible to you just one click away and they can be customized to fit your needs. Resource planning for scrum models should not be a stressful job so you should use as many helpful tools as you can.
Whichever app you choose to use, we are sure it will make your life easier and let you enjoy the work-life balance you deserve.