Calendly is one of the most popular scheduling applications on the market and there is a good reason for that. Before we talk about Calendly pricing, it is important to understand the history of Calendly, why it's so popular, and why it has so many users.
History of Calendly
It all started with the person Tope Awotona who was really frustrated when he needed to schedule sales calls. He had a clear vision of what kind of tool he wanted to have, and how these sales calls should be scheduled, and in 2013 he got enough.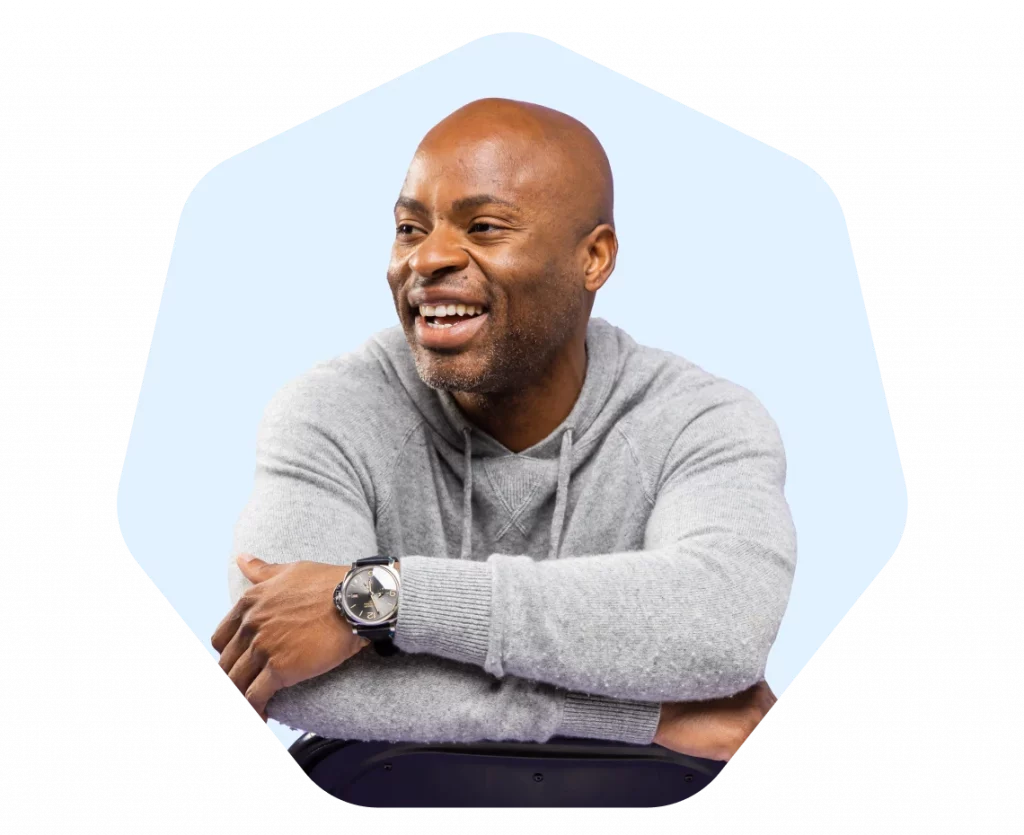 Tope was tired of sending emails back and forth to find a suitable time for a call and then he decided to create his own product, and Calendly was born.
Pandemic – COVID-19 helped Calendly to take off.
The covid pandemic that hit the entire world, required many people to change the way they are working overnight. Suddenly nobody could go to work anymore and everyone was required to work from home.
This led that many people needing to find different ways to manage their daily work and also this required inventing new ways to do business also. As it disturbed many businesses, this opened a golden opportunity for productivity tools such as Easynote and Calendly.
The sales skyrocketed, the number of users got higher and Calendly just took off. As Calendly was affordable and its pricing many people just signed up since there were no competitors that could match the Calendly pricing at that time.
Today, Calendly is the largest player on the market with over 10 million users worldwide. They have over 50 thousand companies that are using the tool in more than 155 countries. These numbers are nothing but impressive to be very honest.
What does Calendly do?
Calendly simply helps you to share your booking page, so you can skip sending emails back and forward to find a suitable time for a meeting. In this way, you share your availability on your personal booking page and people can schedule a meeting with you.
With the features they have and the Calendly pricing that they offer this is helping companies to get as much as possible value for the buck. Calendly can be used for many different areas such as Sales, Marketing, Customer Success, Recruiting, Revenue operations, and other areas.
Some of the features that Calendly is offering
Customize your availability and let others see when and how you are booked.
Team Scheduling – Offer more options to connect together with the pool of people
Automate your workflows – Automate your reminders and follow-ups
Embed – Add Calendly to your website or email or anywhere else
Calendar integration – Connect your favorite calendars to Calendly
So which Calendly pricing should you select?
The first thing before starting on the Calendly pricing, you should ask yourself: What do I need to solve with Calendly? Once you have this question answered then you should start to look at the Calendly prices and packages. So let's list down the Calendly packages.

So there are 5 Calendly packages that you can choose from so let's list them. However, before we start one of the most questions we get is: Is Calendly free and which one is Calendly free plan? And the answer is: Yes! it's free and the Calendly free plan is named: Basic. The basic version of Calendly covers many needs that you might have as a single user. But what is the actually Calendly cost and what Calendly plans do they have?
The Calendly pricing, plans, and packages
Basic – $0 / month
This package is free, and you can have 1 calendar connection per person. You can connect Calendly to Google, and Office365 and have 1 active event.
Essentials – $8 / month
So the essential package starts at $8/month per user and it includes the same things as the basic package does, however, it comes with the ability to customize your booking link, create group events, automate event notifications, and update your cancellation policy.
Professional – $12 / month
This Calendly package is their most popular and is really great in terms of Calendly pricing.
It comes with tons of features and everything is included in both the Basic & Essential package. You will get additional Collective on-offs, Analytics, Redirect invitees, Create automatic workflows, and get meeting notifications via text and more integrations.
Teams – $16 / month
The team's package is made for teams and includes everything from the Professional package. On top of this, the Teams package includes Creating round robin events, lock and sync managed events across the teams, and better business support.
Enterprise – Contact Calendly
The Enterprise package is made for larger companies that have more than 30 members on their team and who need advanced security, control, and extra support for their companies.
These are all different Calendly pricing offers that they have. Now, the question is what you do need for your business? You can read more about the Calendly pricing here on their website.
Calendly alternatives and their pricing
If the Calendly pricing doesn't fit your needs, then we have listed a few other alternatives which can maybe help you to decide better what you would like to have. It's always good to have a few options and find the right scheduling tool for your business. At the end of the day, this is an investment for your and your company and you should make the right decision.
Let's start with the first one. The Easynote scheduling app. One of the most competitive alternatives to the Calendly and most affordable. The reason for that is offers everything that Calendly offers but not only that it offers video embedding and on top of it its pricing is simply amazing. Simply a win/win situation for anyone who is looking for a Calendly alternative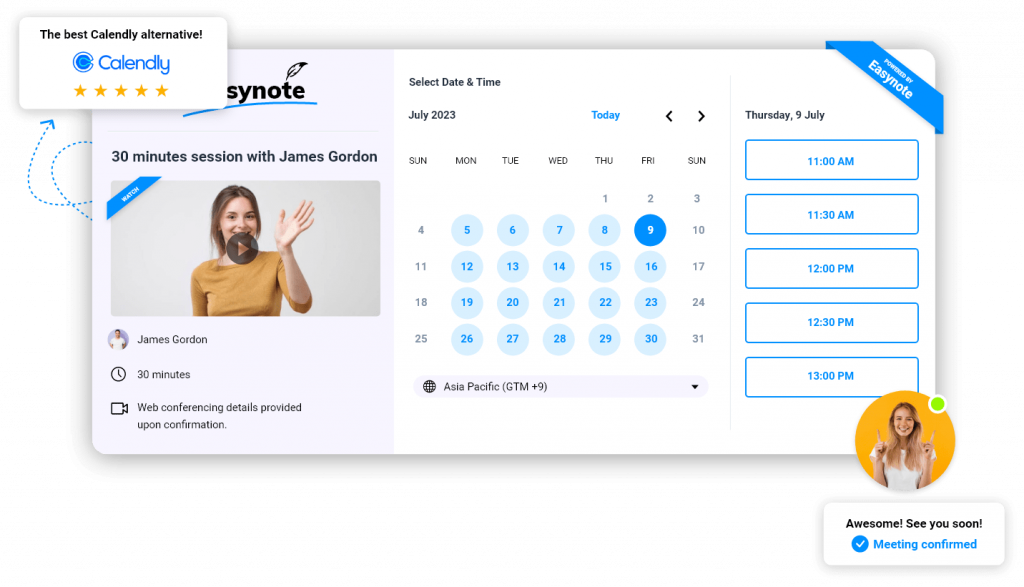 Easynote scheduling features
If we look at the Easynote scheduling features, it is quite feature-heavy. Not because it includes everything that Calendly has to offer, but also because other apps are included in Easynote such as Project Management, Documents, File Management, Meetings & Meeting minutes, and Ultimate Dashboard.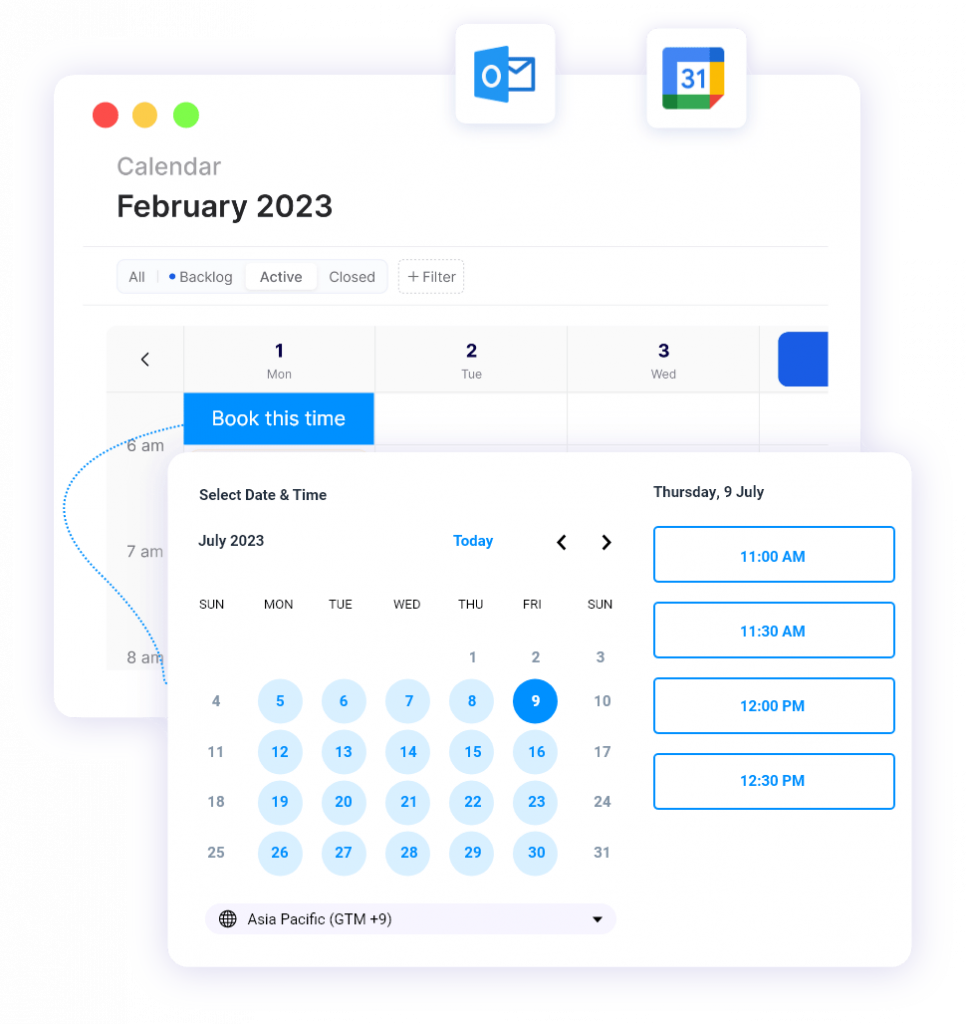 Now when it comes to the features of the Easynote Scheduling app here are some of the amazing listed:
Unlimited calendar connections
Connect your Google, Outlook, and Office 365 calendars
Unlimited active events
Create one-off meetings
Have a personalized booking link
Send reminders to your invitees and follow-up emails
Update your cancelation policy
Embed personal video messages on your scheduling page
View analytics and insights of your meetings
Embed your Easynote scheduling page on a website, email, or anywhere online
Integrate with Google Meet, Zoom, and Teams
Customize your booking message and colors
Redirect your invitees to other websites.
Timezone availability
Reschedule meetings instantly and send new proposals
As you can see Easynote scheduling comes with tons of amazing features, but not only that is truly affordable and can match the Calendly pricing.
Easynote scheduling pricing
When it comes to the pricing of the Easynote scheduling application, it is probably most affordable on the market. The reason for that is part of the Easynote Business Suite package where other applications are included. This means that you will get a Scheduling App, Project Management, Documents, File Management, Meetings & Meeting minutes, and Ultimate Dashboard in one single tool and one single price starting at only $8 / month for all these 6 tools included. You can read more about the Easynote pricing here.
As you can see the Easynote pricing is more affordable than Calendly pricing and is probably the best, if not the best Calendly alternative on the market. However, it's up to you to decide. As we mentioned earlier, your decision on what you should purchase should be based on your needs, not based on the cost.
As you might know, Hubspot is not a small player in terms of sales and to add more features to their Sales package they have introduced Hubspot Meetings. I really like the what they have done here, and the best part is that they have integrated it very nicely with their CRM system Hubspot.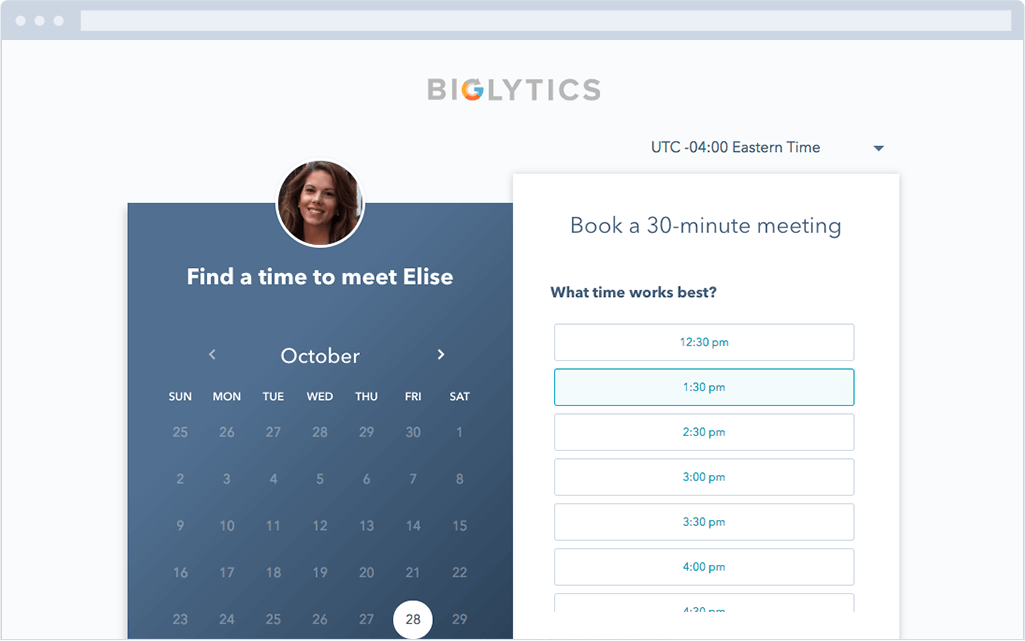 Hubspot meetings features
Hubspot meetings come with great features such as
Create your own scheduling page
Group availability or Round Robin availability
Integrate with your favorite calendars such as Google Meet or Outlook
Sync your meetings to your CRM
Decide how long time your meetings should be
So these are some of the features that Hubspot meetings include, however, what I like most is that then the entire app is connected to their CRM system.
Hubspot meetings pricing
So how much do you need to pay for the Hubspot meetings app? Here is the good news. Hubspot meetings tool is free! Actually, that is the truth with slight modification. The reason why I say so is that you will get Hubspot meetings free of charge when you purchase the Hubspot Sales Hub package which costs €441/month. Yay, that was expensive.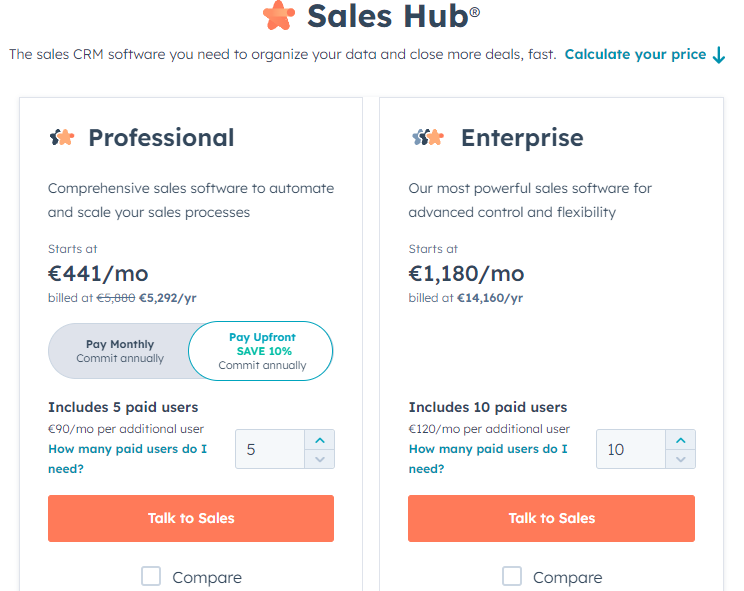 Actually Youcanbook.me is very good at scheduling and offering great features for you. It has over 44 languages included and according to them, they have over 22,000 thousand customers in over 100 countries. Quite impressive, if true. They are quite similar to Calendly so let's see what features they are including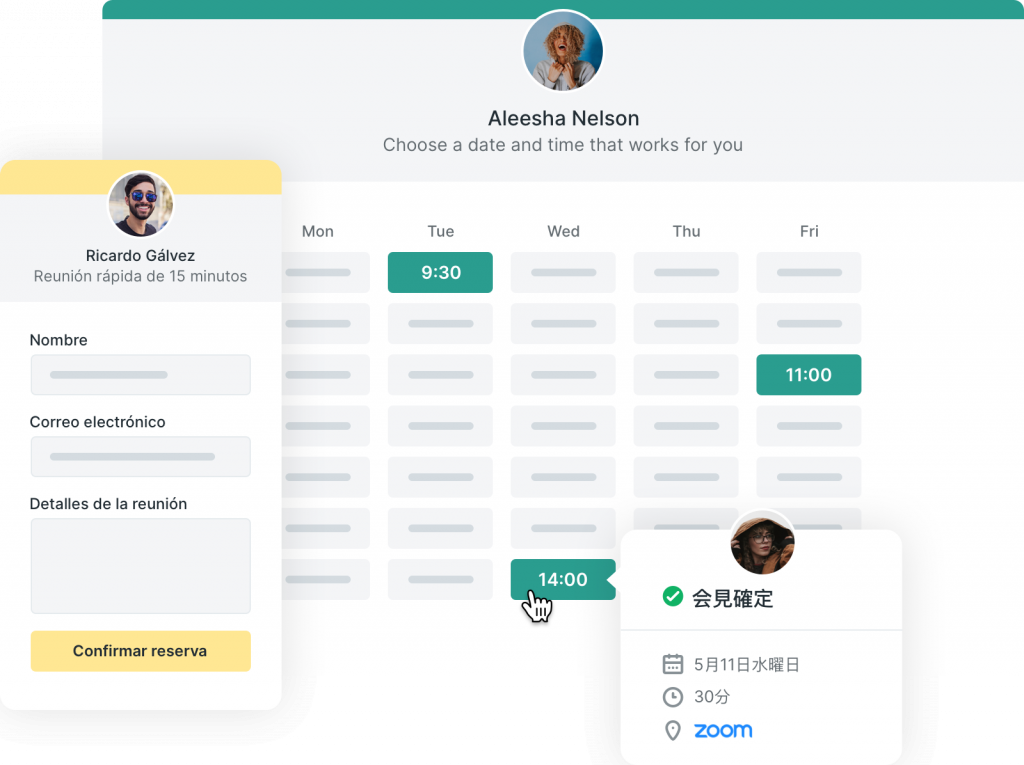 Youcanbookme features
Like Easynote scheduling, Calendly, and Hubspot meetings as mentioned above Youcanbookme is quite feature rich so let's list some of the features they have in their app.
Link multiple calendars – Google, Microsoft, and Fastmail
Create re-occurring schedule
Password protected pages
Accept or reject all meetings before they are confirmed
Timezone calculator
Export bookings
Set prices and connect Stripe for payments
Integrate with Zoom, Teams, and Google Meet
Connection to Zapier
Customize your booking events
As we can see above, Youcanbookme is quite a feature-heavy. Maybe not the most fun UI design and one thing I noticed is the Powered by a button which is really annoying on the scheduling page and my in the way of people who want to schedule a time with me.

Youcanbookme pricing
If we compare it to the Calendly pricing they seem to be more affordable. So why do I say that?
Well, they have a free package, however, more things are included in Calendly.
However, the paid version of Youcanbookme costs $10 / month per user it includes all the features and powerful automation which is more affordable than the Calendly pricing. Nevertheless, I would still go for Easynote scheduling since it has so many other tools included or Calendly since I like the usability better there.
Conclusion about the Calendly pricing & Alternatives
As you can see Calendly is a fantastic tool and their pricing is really great! It has different stages and is ready for many different businesses. There are really great alternatives out there, but I think the closes to match Calendly are Easynote Scheduling and Youcanbookme.
Now, what should you select? Well, don't let the pricing dictate your choice. You should solve a problem with a tool and that is what is most important.
If you need just a scheduling tool then Calendly is great which includes just the scheduling tool. And for that their pricing is top-notch. Now, if you have multiple tools that manage your work such as tasks, meetings, documents, files, meetings, minutes, and projects and you also need to have a scheduling app, I would go for Easynote, as it contains all these tools for you starting from $8 / month which is way more affordable than what Calendly can offer with their pricing.
That was all.
Have a great day!