As many of us have noticed, the modern workplace is becoming more stressful each working year. If you are feeling overwhelmed and suffocated by your workload, you are not alone. We've all been there. In this article, you can learn how to streamline your work week with Trello, Easynote, or other alternative apps and save time.
Many people refer to this new environment as the new normal and try all different ways to help themselves. Just because it is becoming a norm, it does not mean we have to accept it. Luckily, technology can help us deal with the workload pressure and we need to learn how to streamline our workweek and find ways to make our work easier.
Once you streamline your work week and know what you need to focus on each day, your workload will become easier and more manageable.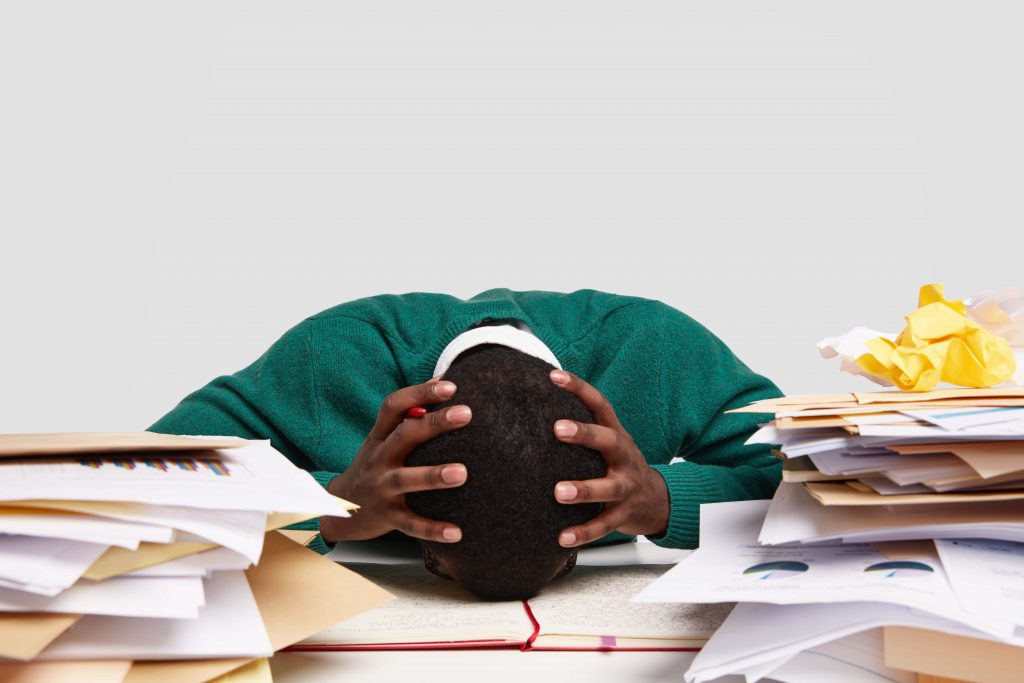 Streamlining your work week means that you are finding new ways to work more effectively and efficiently so you can do more in less time.
In order to organize everything, there are a few steps you can follow and also, you need to find the best apps that can help you streamline your work week like Trello, Easynote, Asana, and others.
8 Ways You Can Streamline Your Work Week
1. Reduce distractions
Distractions can consume a lot of your time. It is difficult to focus when your notifications keep popping up, or your team members keep talking to you. It is advised to noise-canceling headphones or turning your phone and desktop notifications off when you are focused on your task.
2. Task prioritizing
On Mondays, try to make a list of all important tasks that need to be completed and try to decide which ones are urgent and which ones can wait. This way, you can reduce stress and make sure that all the important tasks are finished on time.
3. Time-blocking
Time-blocking lets you set aside blocks of time for certain tasks. This practice can help you remain focused and not pay attention to other tasks. You can use a Google calendar or managing tool such as Trello, Easynote, or Asana that can block off time for certain tasks.
4. Automating repetitive tasks
Try to find tasks that you do repeatedly and think about automating them. Scheduling software comes in handy when you want to schedule meetings or social media posts in advance. E-mail templates can also help you automate some responses. Easynote has got a really useful tool to manage all of this.
5. Take regular breaks
Do not spend hours on one task. This can be counterproductive. Taking breaks can help your productivity. Take short and long breaks throughout your work day to rest your mind and energy.
6. Distribute tasks
If you have colleagues or team members that can help you, think about giving some of your tasks to them.
7. Evaluating your progress
Every Friday, set aside some time to evaluate your progress and see what was done well and what was not. This can help your Monday task prioritization as you will know which tasks need improvement and which were properly done.
8. Use apps
Time-managing apps can help you drastically if you need to organize and streamline your workweek. In the following part of the article, we will explain how you can streamline your work week using Trello and what other alternatives there are.
Streamline Your Work Week Trello Version
Trello is one of the most famous tools that can help you organize your time. Many companies have been using it for quite some time now and it surely helps with your time management. Recently, there are other alternatives to Trello such as Easynote, Asana, ClickUp, and many more which we will discuss later.
Streamline your workweek with Trello and stay organized and focused.
If you are one of those people who cannot rest their mind and always keep thinking about upcoming assignments and tasks, you need to streamline your workweek with Trello, Easynote, Asana, or other tools.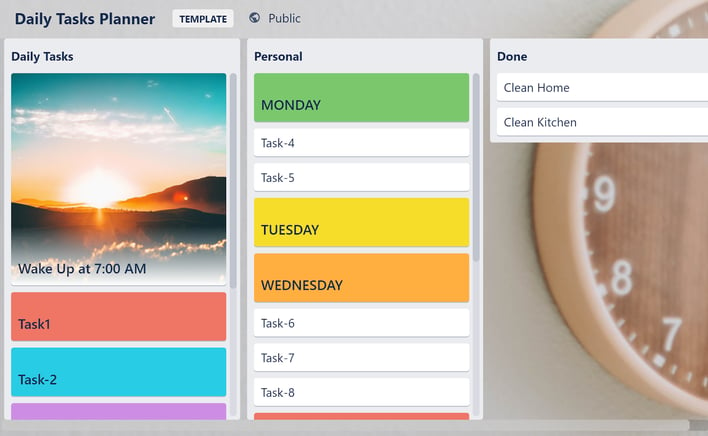 These tools are extremely helpful when it comes to reducing your everyday work-related stress.
Trello is a Kanban-style tool that offers an easy-to-navigate system that makes planning your week very quick and easy. Your team can become more productive when using apps like Trello.
4 Ways You Can Streamline Your Workweek With Trello
Here are a few steps you can take to streamline your workweek with Trello:
All employees can create a personal 'master board' in order to plan or organize their week. You can spend some time weekly organizing this board and planning the upcoming week.
When it comes to time-saving tools and gadgets, Butler is one of the most useful Trello features and one of the most beneficial capabilities for your time-saving needs. It is also very reliable. It lets you automatically send a copy of any card to other team members if they are tagged in it and it appears the the 'Incoming' list on their board. This also follows deadlines and due dates and saves you a lot of time. Butler makes sure that you never miss a task and that you finish your tasks on time.
If you want to add context to your cards, you should definitely use Custom Fields. They are very useful when it comes to identifying bits of information straight on your Trello cards. Streamline your work week with Trello using Custom Fields because they add context and structure to your cards which helps with project clarification. Custom Fields lets the user change them to different formats including checkboxes, calendar dates, text fields, etc.
If you need to prioritize low, high, and medium priority tasks, Labels are an amazing way to do that. They can help you visually alter your board and provide an additional way of communicating with your team members. Labels let you differentiate between all the tasks, and they are very useful if you are working on multiple projects at the same time. Colors can help your team members specify which task is in progress, which is completed, and so on.
What Are The Best Alternatives to Trello?
As we could see, in order to streamline your work week with Trello, users need to organize their time, schedules, or tasks and prioritize them or mark them with colors for visual orientation.
Nowadays, there are many apps that let you do all these things, and sometimes more. Some of them are Easynote, Monday, Asana, etc.
Streamline Your Work Week Using Easynote
Easynote is one of the best Trello alternatives that has become very popular because it is very user-friendly, and can save you a lot of time.
Easynote is a 5-in-1 AI-powered tool that offers the ultimate managing and organizing experience. If you want to streamline your work week, it offers many options that can be beneficial for your whole team.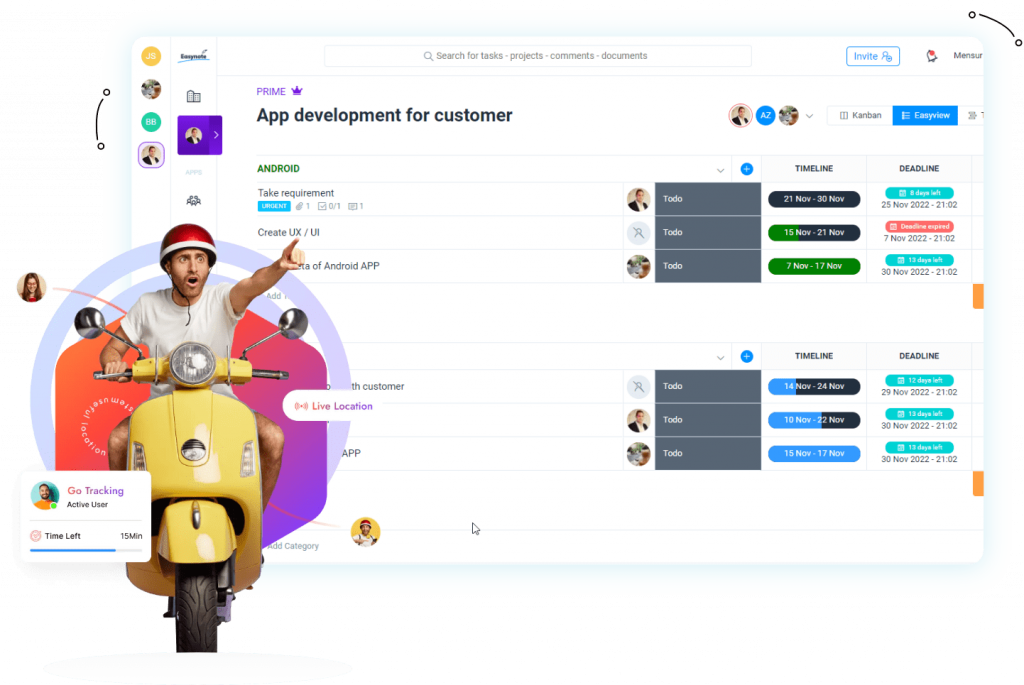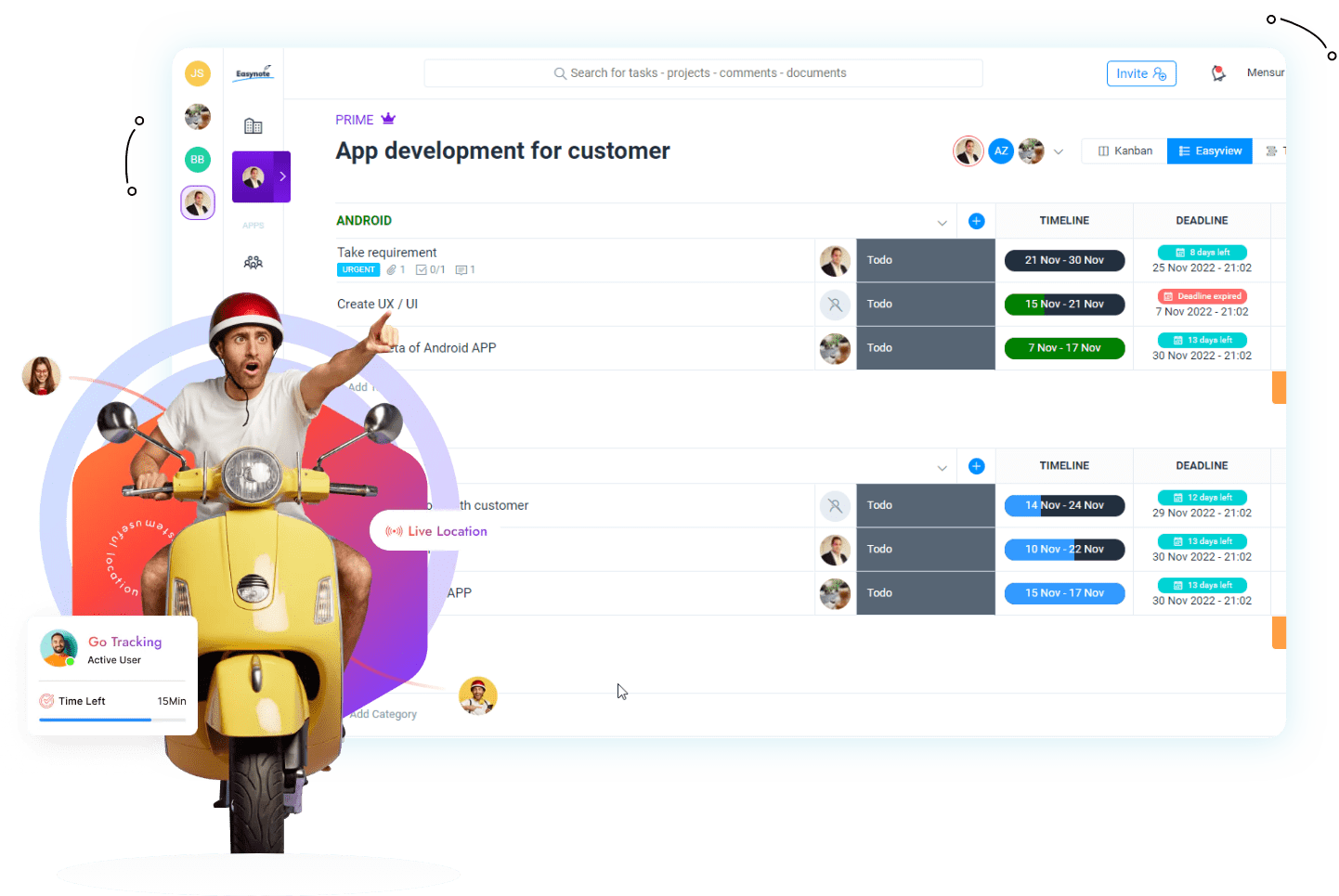 Easynote's Ultimate Dashboard lets you have all tools in one place. All your files, meetings, your important upcoming tasks, and plans- all in one view. It is always easy to get lost in everything you need to complete during your work week, so having everything at your disposal just one click away is extremely convenient.
You can also sync all your Outlook and Google Calendars to the Easynote Calendar and save so much time and energy remembering when or where your meetings are happening. This also integrates your other projects into the system, so you can have a complete overview of your upcoming week and you do not need to worry if you might miss something or not.
You can customize your dashboard however you like inside Easynote, and make it pleasant to your eye. Some people like to sort their tasks by different colors
Collaboration is also done easily with Easynote because you can tag all your teammates to your plans and they will automatically get informed about the new tasks and which tasks they are assigned.
Also, meetings can be directly done using Easynote with Skype or Google Meet since they are integrated into the app.
Easynote lets you save time by not having to switch through many different apps, they are all there.
Streamline Your Work Week Using Monday
Monday.com is another useful tool that can make your time management less stressful.
It offers pre-made templates that you can use for your everyday work if you are in a rush. It also has an option for customization and it gives you several ways to do that.
Also, you can track progress in real-time and see which tasks your colleagues are working on now, and which ones have been completed without having to send e-mails and ask for that information.
Additionally, Monday lets you automate repetitive tasks so you do not have to always think of things that need to be scheduled every week at the same time.
When it comes to collaboration, Monday.com lets you easily include your team members in your schedule and this can be useful for Project Managers, business owners, etc.
Streamline Your Work Week Using Asana
Asana is another Trello alternative that has also introduced some good features that can help you streamline your work week.
Asana offers many tools and features to help you streamline your workflow. You can make templates for frequent tasks, automate all repetitive activities, and use custom fields to navigate through important information. This reduces the time needed for organizing because it is not manually done and you do not have to stress about errors.
Also, Asana lets you prioritize tasks regarding their importance or due dates. This is a great way to focus on important tasks that need to be done and not think about other less important tasks in that moment.
Streamline Your Work Week And Become Even More Successful
As our industries and ways of work change, we also need to integrate other ways of managing time into our work. Stress can make you lose focus and become less creative. If you are not a naturally organized person, it can seriously harm your professional credibility and reputation.
Luckily, there are modern ways of solving those problems and most of them include some steps you can take to save time like prioritizing your tasks, canceling distractions, etc. Also, there are apps that can help you not only streamline your work week but also manage other things that need to be finished during your workday.
However, you need to use the ones that are suitable for your needs and the ones that offer more things in one app.
Whichever app you choose to use, you will definitely find them very practical and save a lot of time. It is not easy to manage time for freelancers, managers, or any other employees that work on different projects at the same time. When you streamline your work week, you can definitely save time and use it for other important things.
It can be mentally draining to manage many different tasks and to think about upcoming projects at the same time. That is why, there are some steps listed in this article that will help you streamline your work week (including Trello, Easynote, Monday, Asana, and many others).
Apps come in handy because they can visually show you all your projects and tasks for each day. For example, Easynote even integrates all your other apps such as Calendars, or Skype so you don't have to waste time searching for them or opening them separately.