Before we give you advice on how to become an online manager, we should first let you know what the responsibilities of one are.
An online business manager is a person who manages and organizes daily projects, teams, and overall business plans- online. As technology develops, the way we work and manage our businesses changes as well. Working from home, online, and remotely has become a new popular way for freelancers and other employees.
So, what are the main responsibilities of an online manager?
As you work closely with the owner of a company, as an online manager you will mostly be responsible for the administrative part of the business. Also, you will make sure that the strategies are implemented correctly throughout projects and teams.
Some of the main responsibilities include:
Managing people: An online business manager needs to be in charge of managing teams of people in order to ensure they follow certain strategies and meet deadlines. This can include giving support, distributing resources, monitoring activities daily, and handling performance reviews.
Tracking metrics: As an online business manager, you need to identify which KPIs are the most important to track for your projects and business. This lets you monitor the business's progress, give updates to your clients and suggest ideas for improvement to seniors of the company.
Overseeing operations: An online manager is in charge of overseeing basic business operations which could be the most important part of your job. Invoicing or maintaining client relationships are some of your duties that need to be taken care of.
Project managing: Being an online manager requires monitoring, overseeing, and launching new projects. For example, your company might need to manage marketing initiatives or website upgrades and you will be the person who needs to handle these things.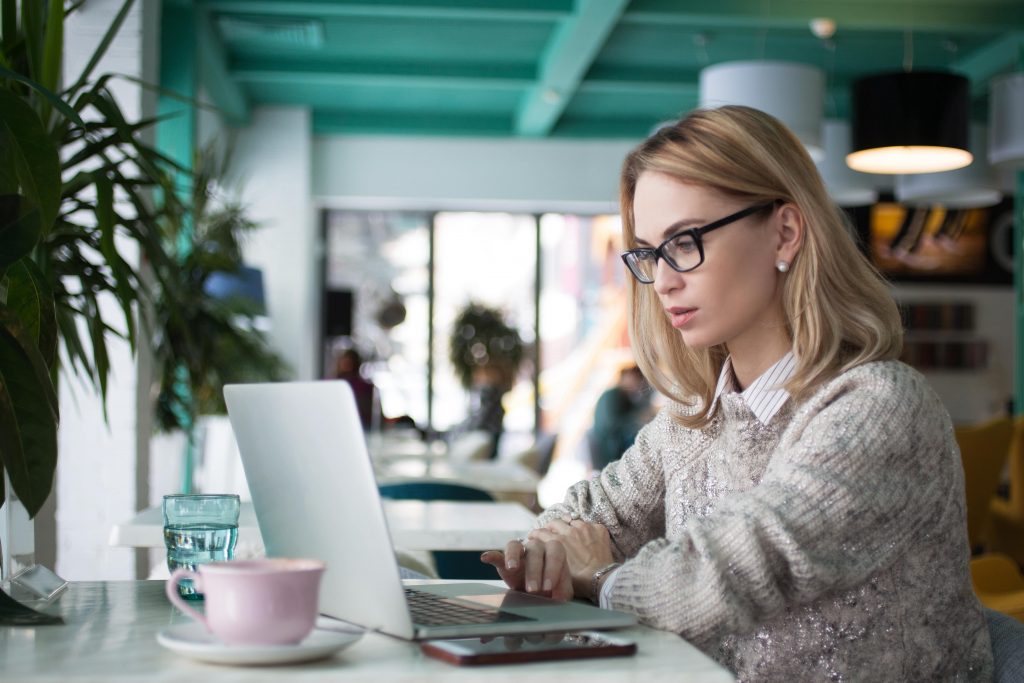 How to Become an Online Manager in 5 steps?
Here are a few steps that might help you become an online manager:
1. Prepare yourself for a new virtual chapter
If you are a person who works in an office and have never had a job that wasn't 9-5, you definitely need to prepare yourself for the pros and cons of virtual jobs. You might find yourself sticking to a routine for too long and it might be difficult for you to become more relaxed when it comes to not having to wake up at 8:00 AM and not having coffee breaks with your colleagues.
However, there are many benefits when it comes to working from home, or remotely. You can mostly have flexible working hours which can be a big change for you, but it may also give you more time for other activities. You can be on the move and bring our work with you. Working from a beach resort or your family's place can be a very relaxing way to get the job done.
But you have to be careful and closely plan your day ahead because it can be very difficult to keep track of all your tasks if you haven't made a strategic plan. Apps like Easynote.com are great at helping you stay organized. We will talk more about useful apps later.
2. Become a part of online manager groups
If you are thinking of becoming an online manager, you should definitely join some of the online manager communities. There are several Facebook groups, Reddit groups, or online web forums where you can find all the interesting and new information on online management.
When you talk to people and when you stay informed on everything that is important, you get a whole new idea and insight into how all of that works. If you have any questions, forums are a great way to ask them and get the information you need firsthand.
These forums may be useful even later during your work, especially when you are a beginner because you can always learn new things, ask important questions and see how you will manage in this new world.
3. Start working on your technical skills
If you want to work as an online manager, you need to stay in touch with your technical side and learn new technical skills. Working online requires a lot of technical knowledge since all you work is on your laptop, phone, or computer. You need to be familiar with all the apps your company uses such as Easynote, Trello, Google Teams, Zoom, and others.
There are many free quick guides on how to use online apps on Youtube, so you may start there. Also, having a piece of good equipment can save you time and energy when working on online projects.
4. Build communication skills
As a manager, you will be in charge of talking to many people during one workday, so your communication skills should be on a top level. It is necessary to learn how to listen, how to explain, and how to communicate potential problems.
Managers are a crucial link between business owners and other employees so having good communication skills must be at the top of your list. It is always a good idea to communicate with other online managers and get some tips from them.
5. Find online courses and get a certification
In case you haven't had a chance to work as a manager before, it is not late to start now. You may be new to all of this so finding online courses can be the best way to learn new skills. There are free courses you may want to follow on Youtube. Additionally, you can always find management courses and classes in your area if you prefer to get the knowledge in-class.
There are many online management courses on Udemy, Skillshare, and other websites that offer both knowledge and certification. In the next part of the article, we will show you some of the best courses you may look into.
6. Look for jobs
If you feel ready to start your career as an online manager now, you may want to think about looking for your online manager job on some of the websites that offer those positions. You may also try social media and see if any of the places near you are hiring at the moment, but if not, as a freelancer you can find a remote job that fits your needs.
There are many websites for remote jobs, such as TrulyRemote, Remote.co, Jobspresso, LinkedIn, and more. This article will provide you with an in-depth guide to the best websites for remote jobs.(Ovdje uvezati moj clanak za remote jobs)
Online courses for online managers
As we previously mentioned, there are some very useful online courses for your online management career. In this part of the article, we will show you the best options you can start following even today!
"Leading Remote Teams" by Coursera: In this course you will focus on leading teams, that work remote, effectively and learn about topics such as motivation, communication, and conflict resolution.
"Online Management" by LinkedIn Learning: In this course you will cover the essentials of online management work, and you will focus on management, collaboration and other important things.
"Project Management Professional (PMP)® Certification Training" by Simplilearn: In this course, you will prepare for the PMP® certification exam, and that exam is recognized on a global level, and it shows your knowledge and expertise in project management.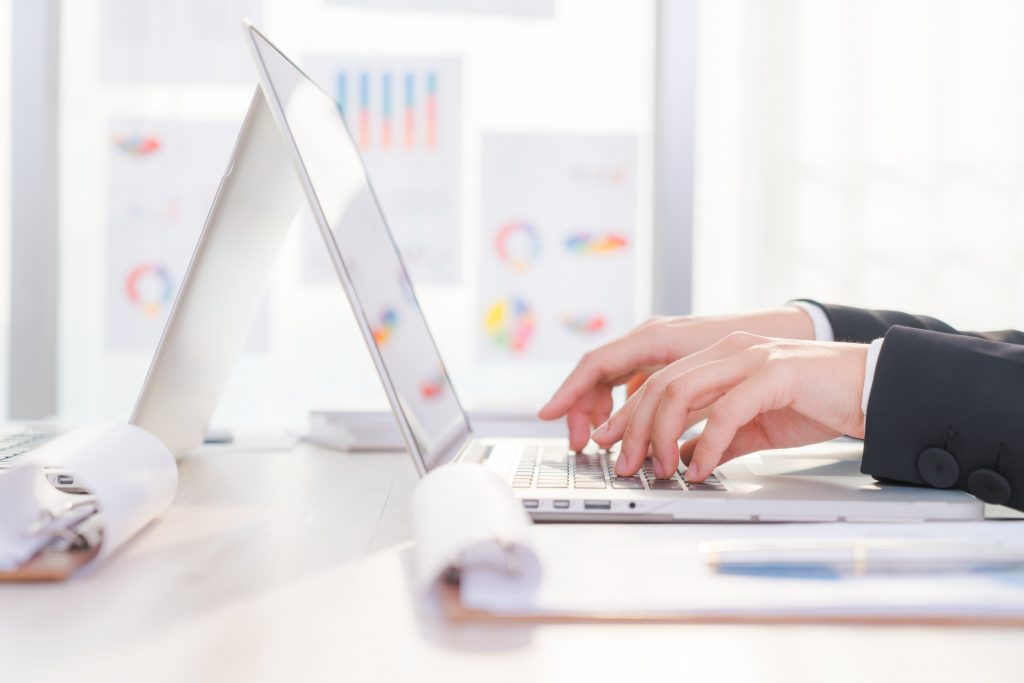 "Digital Marketing and Social Media Analytics" by edX: In this course, you will cover digital marketing and, as its name says, social media analytics. These skills are very important for your career as an online manager so this course can be quite useful.
"Managing Virtual Teams" by Udemy: In this course, you will cover managing virtual teams and focus on collaboration, communication, and productivity areas.
"Data Science Essentials" by IBM: In this course, you will cover the fundamentals of data science and analytics, and these skills are also crucial for online managers who will focus on data-driven choices.
"Business Strategy" by Harvard Business School Online: In this course, you will focus on the basics of business strategy and it will help you with developing the skills you need to make strategic-oriented decisions as an online manager.
The Main Qualities You Should Work On as an Online Manager
There are a few things that you will always have to work on as an online manager. If you are a person who loves managing situations and people and if you are a problem solver, this might be the right career path for you.
However, some skills always need to be perfected or acquired so we suggest you always try and work on these things:
Stay organized: in order to stay organized, it is best to use time management apps such as Easynote or Trello which can help you stay focused and know exactly what your job is each day.
Communicate: as we mentioned, communication is key and as a manager, you should work on this constantly. Do not let your colleagues not trust your skills or how you communicate with superiors.
Stay educated: without education and broadening your knowledge you will always have the same approach to work and projects. This is not a good quality to have since our world is always changing and we should adapt to it by staying informed about what is new and what is trendy.
Best Apps That Can Help You Stay Organized
Time-managing apps are your best friends if you are an online manager. These apps help you with your work week which can become quite hectic if not managed properly.
Here are some of the best time-managing apps we suggest:
Easynote is one of the best apps out there when it comes to online management. This 5-in-1 app lets you have a clear overview of everything, everywhere.
All your projects and tasks are placed on one dashboard that is connected to all your other apps, calendars, and contacts. Collaboration is done easily in this app since you can follow what your team members need to do each day and you can easily tag them to other tasks.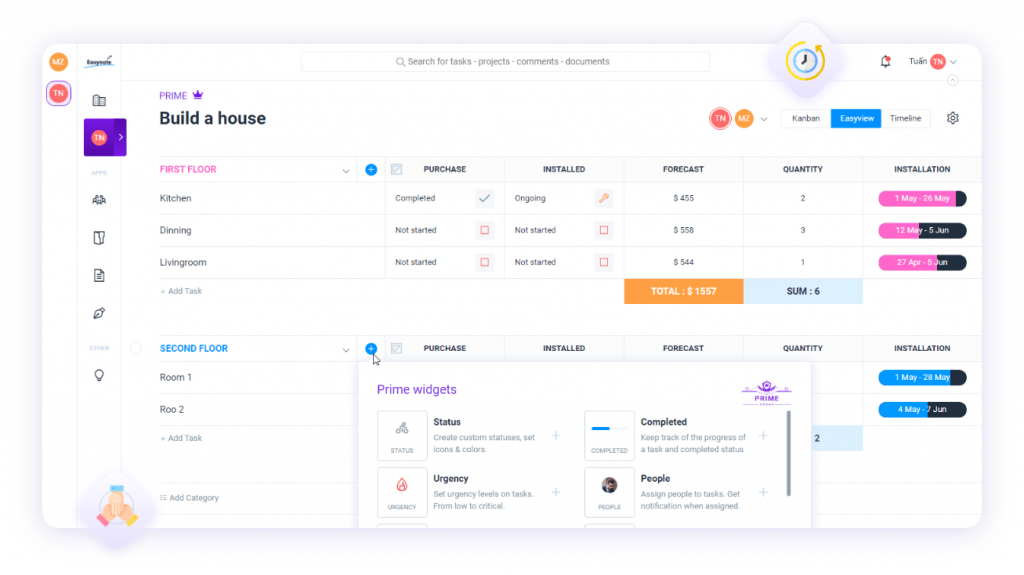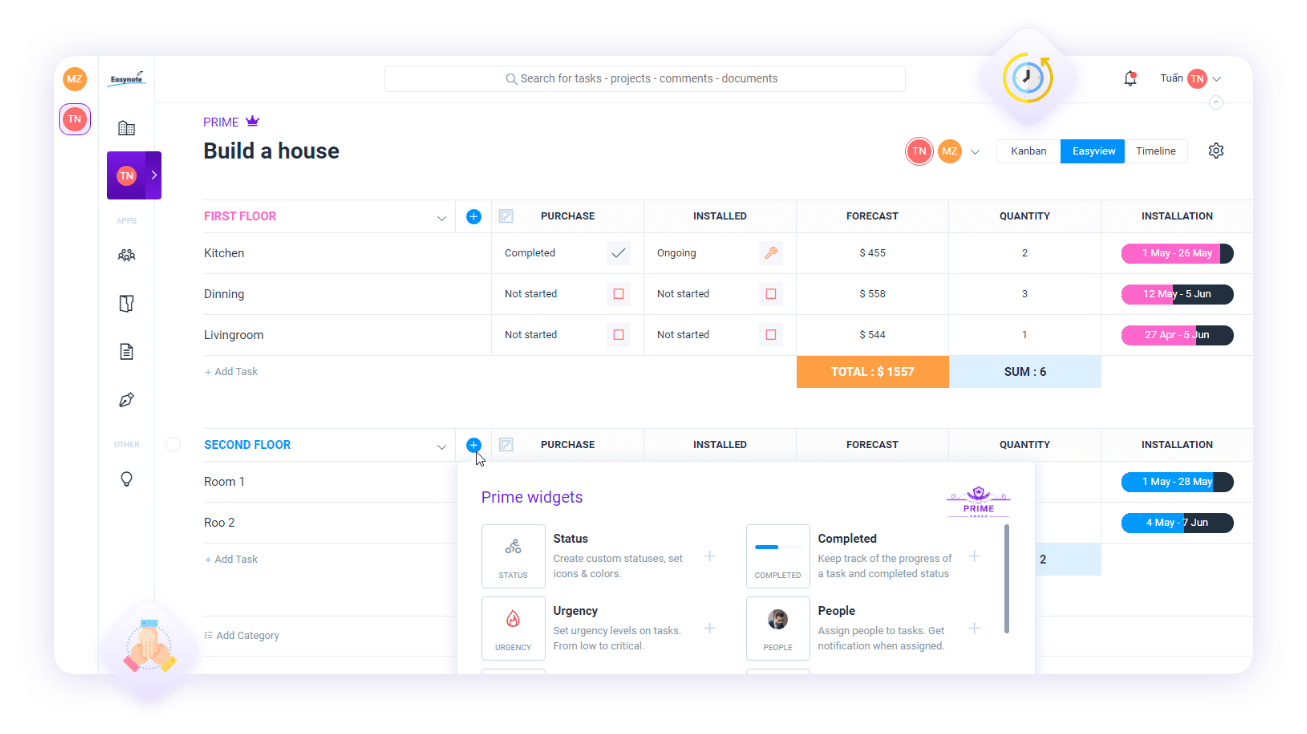 Easynote is a perfect app that is useful to both individuals and companies. It is an AI-powered app that automatizes all your repetitive tasks, schedules meetings for you, and even integrates all other apps such as Teams or Google Calendar into it. It saves you time because you do not have to go through several apps at the same time when Easynote has all of them in one place.
Trello is another popular tool that lets you manage your time and work in one app. This app makes your job easier because as a manager, you need to track your team's progress daily. Trello's time sloths let you have a quick overview of who needs to do what and what has been finished already.
Another popular app for online managers is Asana. It is a great tool that saves both your time and energy. With Asana, you can collaborate with your team members very easily and track your team's progress daily. As an online manager, it is crucial to stay informed of your team's daily tasks, so Asana makes it less stressful to organize everything.
Monday is another useful online management tool that offers very good features for online managers. It offers monthly planning, campaign dashboards, and many other interesting features that can help you with your daily work.