There are a few options when it comes to the best planners for ADHD. Before we list some of them, we need to explain why we need them, and why is it important for persons with ADHD.
Having a good planner has always been a key to success. Planners are beneficial for several reasons:
They save time.
They provide you with an overview of a whole day/week/month/year.
Planners help you improve your organizational skills.
They can help with anxiety related to not feeling organized enough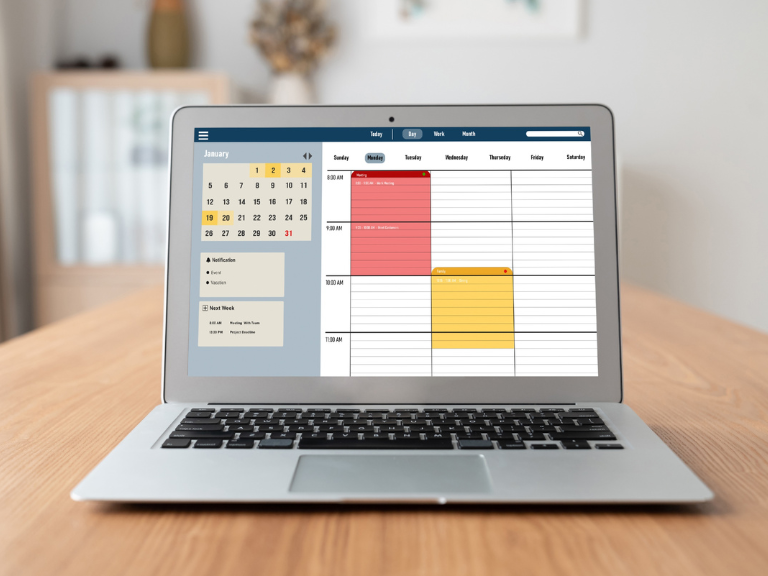 What Is ADHD And Why Do Best Planners For ADHD Help?
Attention Deficit Hyperactivity Disorder (ADHD) is a neurodevelopmental disorder that can affect people of all ages. The common characteristics related to ADHD include impulsivity, inattention, and hyperactivity.
Ordinary tasks can become a big struggle for people with ADHD. This can affect their workspace, personal relationships, and health.
People with ADHD often struggle with many daily tasks. They usually struggle with organizing their tasks, prioritizing their activities, and managing their time effectively. When there is a defined goal related to their work obligations or personal lives, there is a higher chance of struggling to achieve it.
When it comes to workspace, people with ADHD tend to struggle with focusing on only one task at a time. Also, they can be very disorganized if there are many tasks that need to be finished at once. This stress can lead them to feel stressed and eventually give up.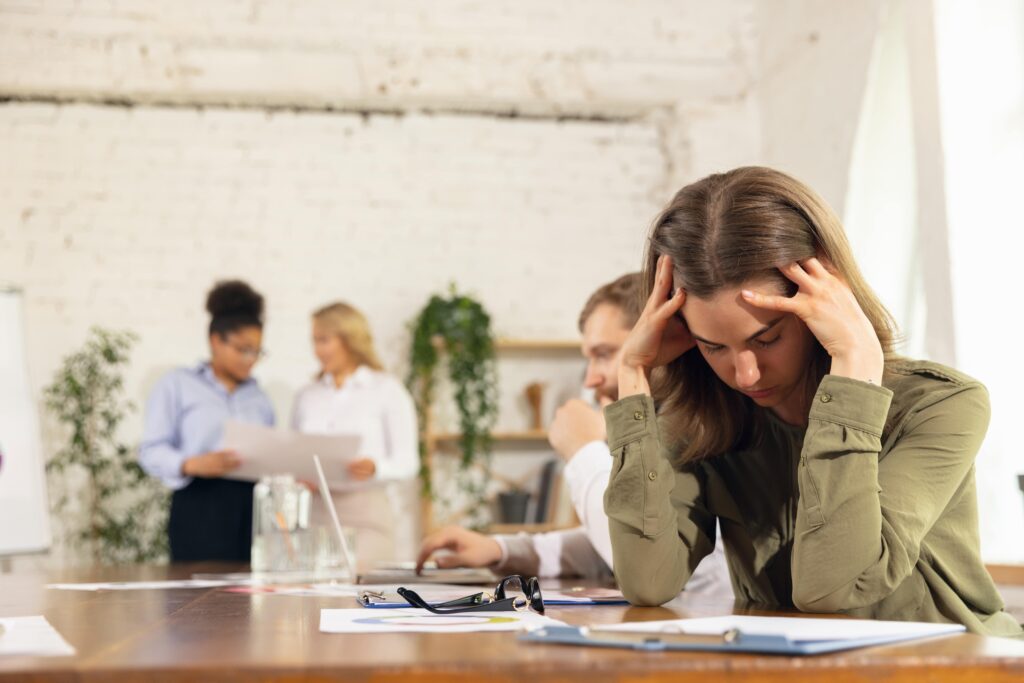 However, with the right planning tools and good strategies, people with ADHD can improve their ability to manage their time, and their lives and reach their goals. In this article, we will provide you with a quick overview of the benefits of a good planner for ADHD and some of the best planners for ADHD that are available at the moment.
What Are The Top Benefits Of a Good Planner for ADHD
There are several benefits of a good planner for people with ADHD. Both students and employed people with ADHD suffer from the same difficulty with time management. That is why, some of the best planners for ADHD can help overcome these obstacles and do much more to help relieve stress related to time and task management.
Here are a few things that a good planner can help with:
Reduced Stress
It can be very overwhelming to organize tasks and follow through on plans on a daily basis for everyone. Today's work environment is very fast-paced and can be stressful for anyone, especially for people who are not well-organized. People with ADHD usually experience high levels of stress due to their challenges with organization, prioritization, and time management.
A good planner can help reduce this stress. Good planners provide a clear roadmap of what needs to be done and when. This can help people with ADHD feel more in control of their lives. When there is a well-organized week in front of you, it is more likely to reduce the feelings of overwhelm that can come with ADHD.
Improved Productivity
By using a planner, people with ADHD can improve their productivity. They can help you know which tasks need to be done sooner and which tasks can wait. With a clear understanding of what needs to be done and when people with ADHD can avoid procrastination and stay focused on their goals and daily tasks.
There is less probability of dragging tasks out and not finishing them. Also, this can lead to a greater sense of accomplishment which can help people with ADHD achieve their daily, weekly, or yearly goals.
Organization
When it comes to daily tasks, appointments, or deadlines, people with ADHD are not sure if they will be able to finish them correctly. One of the primary benefits of a good planner for ADHD is that it helps with organization. People with ADHD often struggle with keeping track of their daily tasks, so a planner can help keep everything organized.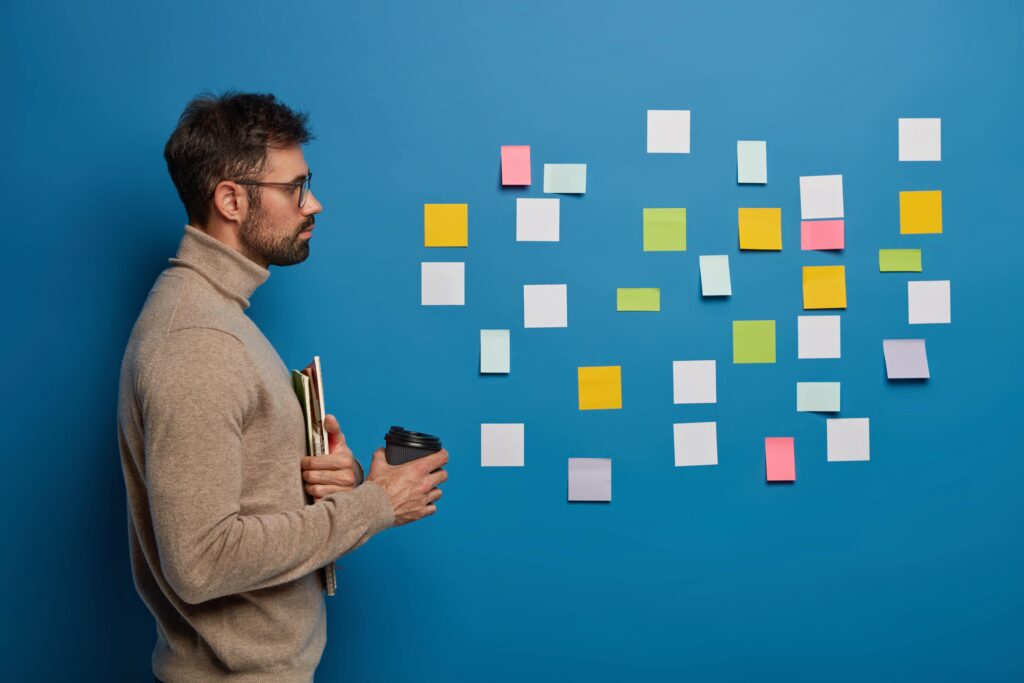 A planner serves as a centralized location to store all important information, making it easier to stay on top of responsibilities. By using a planner, people with ADHD can avoid the chaos and confusion that often comes with disorganization.
With a good planner app like Easynote, you can have an overview of all your tasks, schedules, and projects- all on one dashboard. This will help you stay organized and not worry about missing out on any important events or things you need to do.
Prioritization
Another positive side of a good planner for ADHD is that it helps with prioritization. When faced with many different tasks or goals, it can be difficult to know where to start. People with ADHD often are not able to establish which tasks are a priority and need to be done first.
A planner can help with this by prioritizing tasks automatically. Also, it can list them in order of importance. This will help people with ADHD to stay focused on what is important and avoid wasting time on less relevant tasks.
Time Management
Time management is another major challenge for people with ADHD. They often struggle with estimating how long some of the tasks will take. Also, they struggle with knowing how much time they have available for certain tasks.
A good planner will help with this problem by scheduling tasks and appointments. It will essentially break down the day into smaller, manageable blocks. This is very useful as people with ADHD can understand how to allocate their time and energy effectively.
Best Planners for ADHD
There are two types of best planners for ADHD. First type is a planner you make yourself, such as a journal or a schedule that you may hang on your wall.
One of the most popular types of a planner is a bullet journal. It can help you write all the lists that you need to complete during the day, and you can prioritize them yourself. Also, you can modify these lists as you wish, but any change that you make to them might be messy and discourage you to continue.
The second type is a digital planner, which is usually in a form of an app. Both of these planning types are good and will help you get organized better. Apps, however, will help you stay organized, save time, and remind you of what is important and why.
Any changes you make will automatically sync with the rest of your plans and you will not waste time thinking if you missed something important. Here, we will give you an overview of which apps can help you and how.
Easynote
Easynote is a 5-in-1 tool that will help anyone with ADHD organize their time and tasks best way possible. This amazing tool will save you from the frustration that time management can bring. Work-related stress is never good for people with ADHD. It can only make matters worse. Easynote is a user-friendly tool that is very simple and practical. It offers many useful features that will want you always look at it whenever you need to remember something or do something that is on your schedule.
Easynote's Ultimate Dashboard helps you get a visual overview of each of the projects and tasks you are involved in. Your personal tasks or goals can also be listed here and you can track your progress toward them. They can also be color-coded which can help with ADHD. There is no need to worry that you will miss something because you will always be reminded of the important meetings, deadlines, and obligations.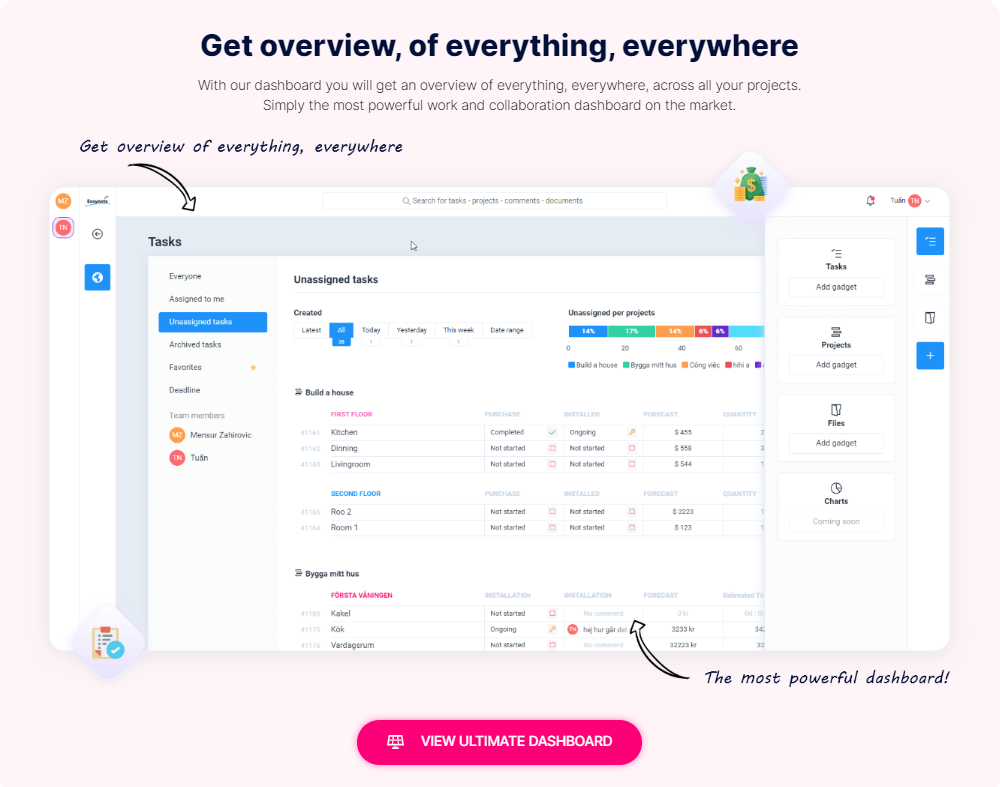 It will also help you communicate better as it integrates meeting apps like Google Meets and Skype. There is no need to get lost in all other apps when all your important apps are integrated into Easynote.
Additionally, it is easy to sync your calendars and put together all your plans in one place. You can try it now and see how easy it is to use.
Todoist
Todoist is a simple but very useful task management app that can help users to stay organized, productive, and focused. It has a user-friendly interface and it allows users to create different tasks, organize them into projects, and set deadlines.
Todoist also features a built-in calendar view. This helps users see their schedule at a glance and navigate through their tasks.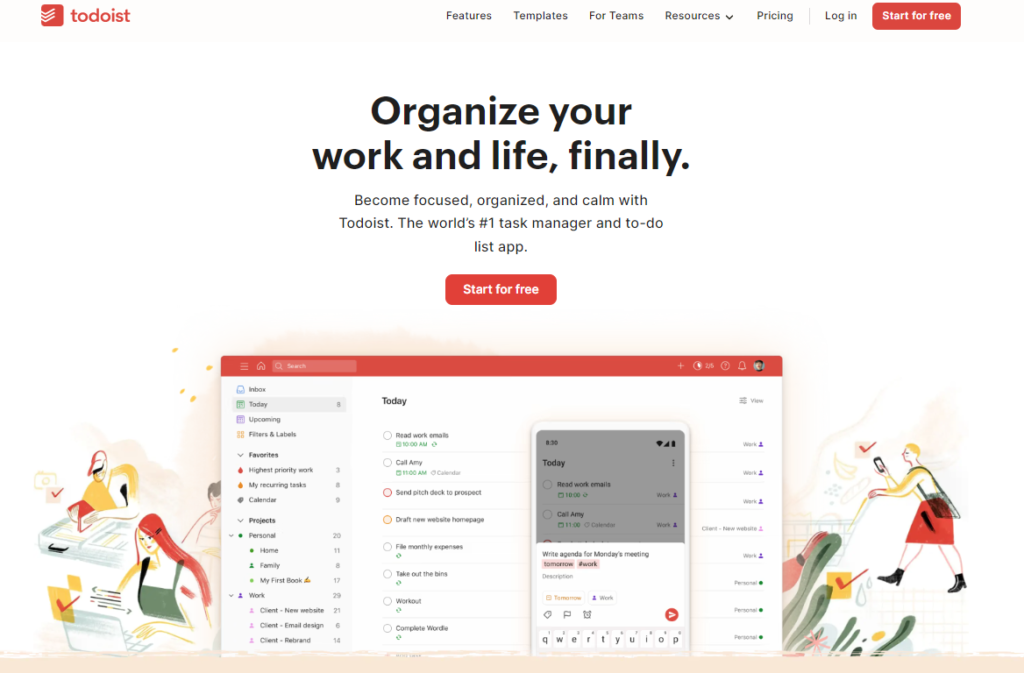 Focus@Will
Focus@Will is an app that provides users with customized music to help them focus and concentrate during work. It features a variety of music genres and allows users to select the type of music that works best for them. The app also has a timer feature, which helps users to stay focused for a set period of time.
Trello
Trello is a visual project management app. It can help users to organize their tasks and projects. It has a user-friendly interface and it allows users to create different cards, boards, and lists that can help manage their tasks. The app also includes customizable labels and deadlines, which make it easy to track progress and keep up with the schedule.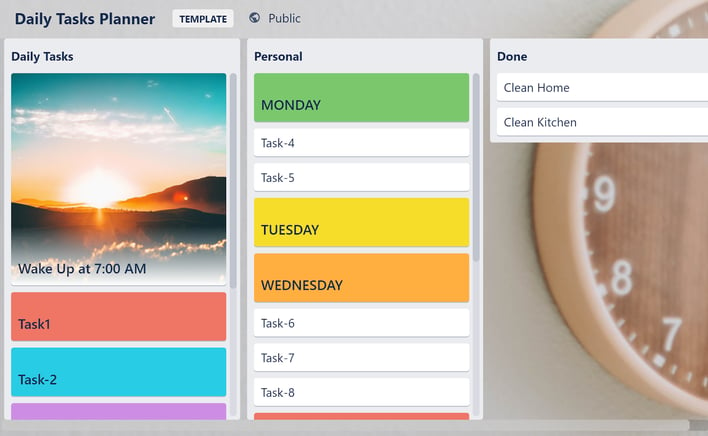 Forest
Forest is an interesting productivity app that helps users to stay focused by, wait for it, planting virtual trees. How relaxing is that? But this will also help your productivity and you will not feel like you can procrastinate while using this app.
The app features a simple interface. It lets users set a timer for a specific amount of time. While the timer is ticking, a virtual tree will grow, and if the user leaves the app, the tree will stop growing and die. Additionally, the app tracks the user's progress which is visually presented alongside the productivity in the app.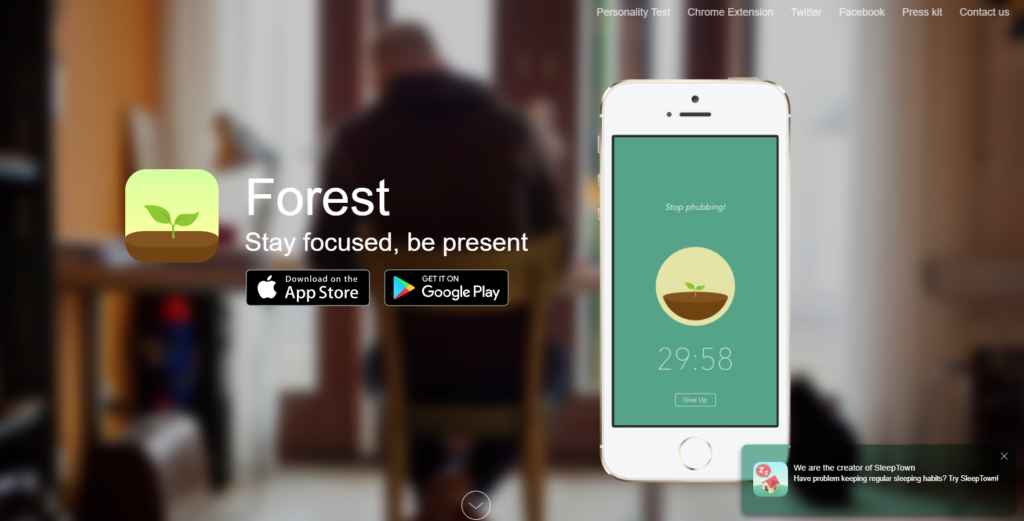 Google Keep
Google Keep is a simple note-taking app. It lets users create notes, reminders, and lists. It features a simple interface and you can color-code your notes. Also, you can set reminders for specific times or even locations. The app also syncs across devices, which makes it easy to access other notes and reminders from anywhere. It is a useful tool that can help with your focus and productivity.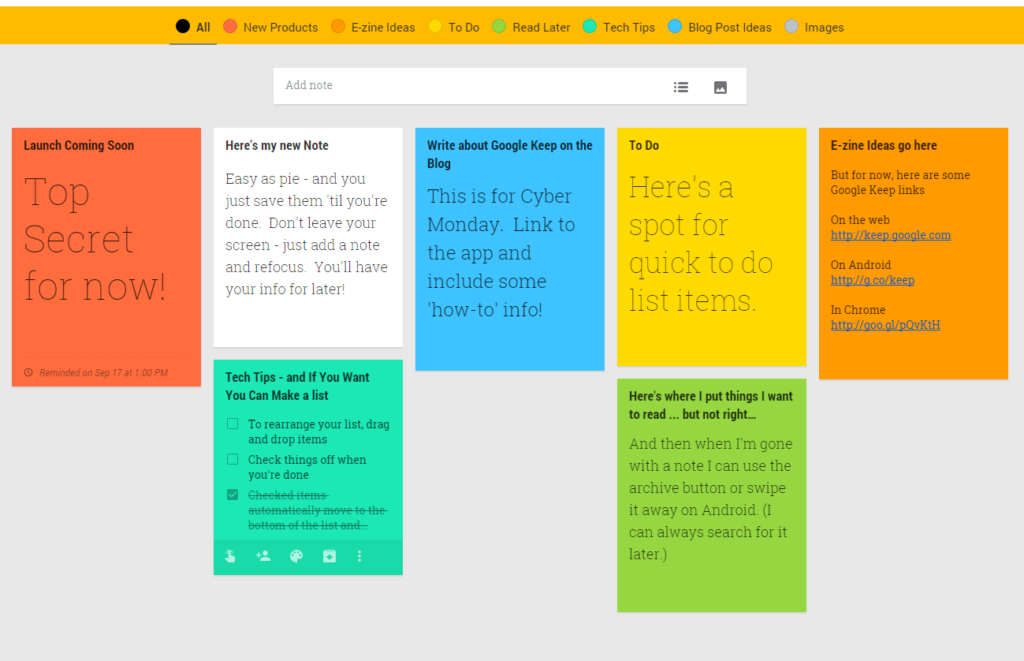 Conclusion
So, as people with ADHD may feel that this affects their work and personal lives, it is important to note that there is a solution for everything. Staying organized can be a bit of a challenge, but you do not have to fear it.
Whichever app you choose to use, we are sure it will help your time management skills. You can give it a try and see if your stress levels are lower and if you are closer to your goals.
As many people feel stressed at work nowadays, these apps help other people as well. It is always helpful when you have your own little app assistant in your pocket, isn't it? You can easily see what needs to be done during the day, which tasks can be moved to other dates without problems, and when you can slow down.
This will help your stress and ADHD symptoms. Look after yourself, and try to make your day as easy as it can be.
For more information on how Easynote can help, we suggest you visit this page.