How many times have you had two meetings scheduled at the same time? Do you have to be in two places simultaneously and not have time to cancel or reschedule? You are already tired of constantly rescheduling, are not you? So you have already experienced meeting conflicts.
Since many meetings require you to be present or send a replacement, it's important to learn how to manage your time. Good time management will help you avoid conflicts and ensure maximum team productivity. Read on to learn more about avoiding meeting conflicts.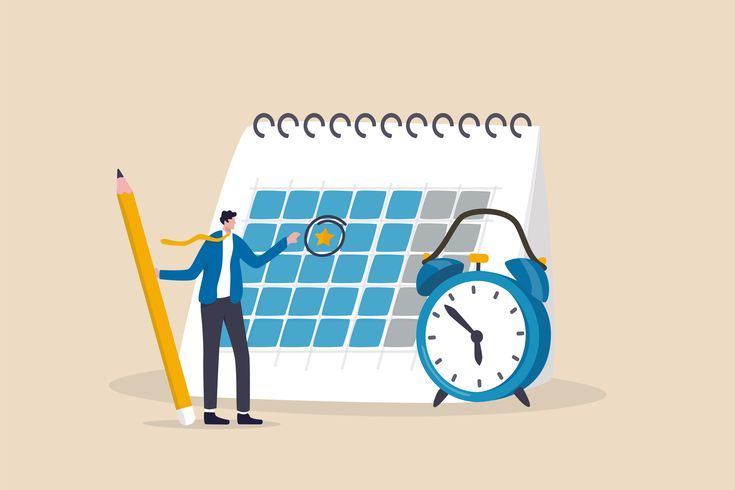 When Do Meeting Conflicts Occur?
Many employees generally have a bad opinion about meetings. Many believe that meetings are mostly a waste of time and that they can solve many things by e-mail or in another way. That's evidenced by numerous statistics from 2021 that 45% of employees are overwhelmed by the number of meetings they need. In 2023, that number can only be higher.
Considering such statistics, we are not surprised that meeting conflicts often occur, that is, situations when you have two or more meetings scheduled at the same time. This leads to the impossibility of being present in all places at the same time.
The most common reasons for meeting conflicts are:
Poor Communication Between Team Members
Inefficient communication is the most common reason for misunderstandings and meeting conflicts. If all team members don't receive invitations and messages on time, there is a possibility you may schedule several meetings at the same time. Because of this, you often have to reschedule meetings, send replacements, or suffer losses in time and money.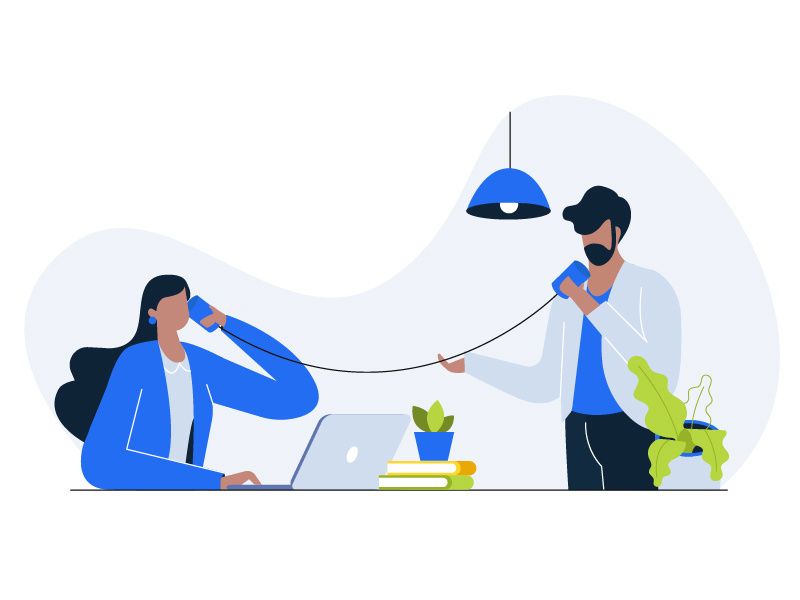 Last-minute changes to the meeting schedule and details can lead to much confusion and frustration. Any change related to the meeting should be announced in advance so that all employees can plan their tasks.
A Variety of Time-Management Tools That Are Not in Sync With One Another
If you use many different time-management tools, you may not have all the information in one place. If the tools are not synchronized, you'll miss important details.
The person in charge of planning the meeting must have all the information and schedules of the team members for a certain period to successfully arrange each meeting. If they don't have all the information and don't make a plan in advance, it leads to scheduling conflicts.
Considering the availability of all participants and planning in advance are essentials for efficient planning of meetings. One of the valuable things that will benefit your team is using one platform for the complete project so that all data is in one place.
Overbooking With Meetings
Don't forget the fact that some team members are often overbooked with meetings. That means it's difficult for them to find time for all the meetings. Due to overload, they usually have several meetings a day, which leads to a workload, a drop in concentration, and productivity. In this way, the chance of meeting conflicts and employee dissatisfaction increases.
And finally, if the members of your team are in different time zones, there is a possibility that schedules will overlap, and it will be challenging to find the best time for everyone.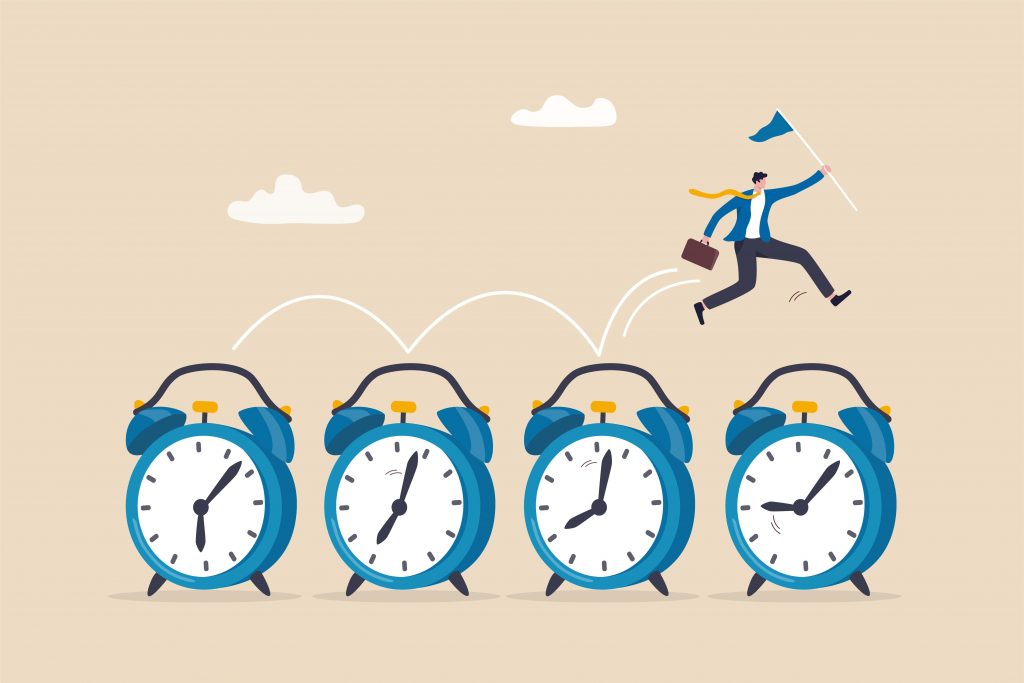 What Are the Consequences of Meeting Conflicts?
If meeting conflicts occur for some of these reasons, the consequences can be numerous for individuals and the entire team.
One of the most common consequences is wasting time. When an employee has to choose which meeting to attend or how to attend both, he gives up a lot. Many meetings thus end with half-hearted solutions or without them because that person couldn't devote 100% to the problem.
Also, delayed projects may occur due to misunderstandings related to the meeting time. That can have negative consequences on timelines and deadlines.
Another possibility is to miss opportunities to solve problems, make important decisions, and collaborate.
In addition, if meeting conflicts happen often, it can affect the satisfaction of all team members. In addition to dissatisfaction, stress, and anxiety, there may be more drastic consequences.
There is a possibility for burnout because they are constantly trying to dribble between several things at the same time, which can be very exhausting.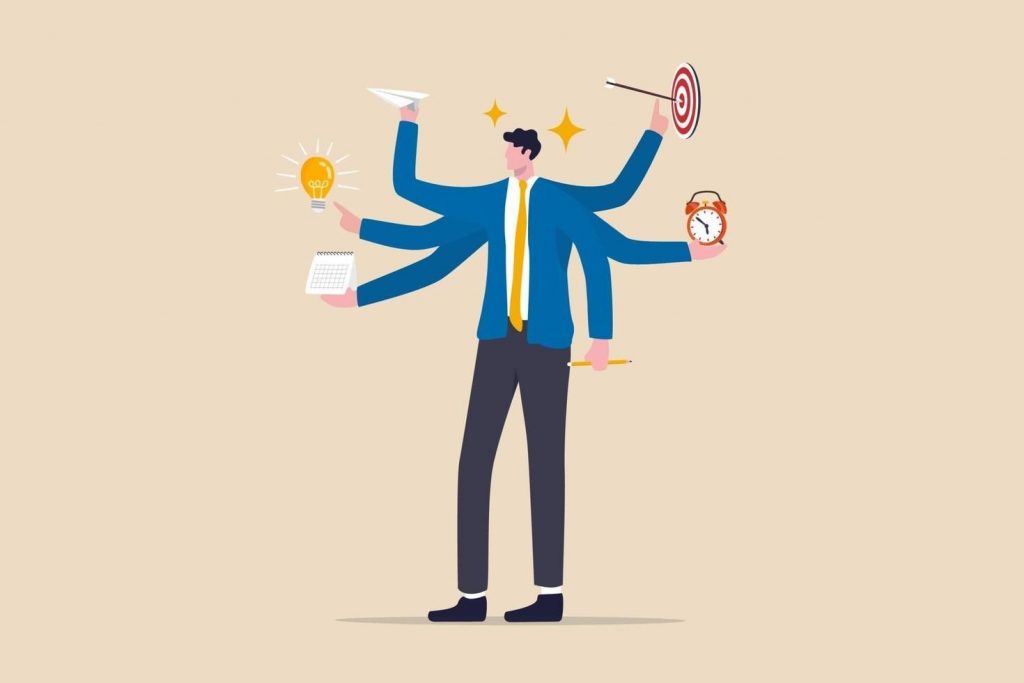 How to Prevent Meeting Conflicts?
To prevent these consequences, you must know how to use your resources to manage time and meetings effectively. Check out these 10 tips for avoiding conflict in meetings.
1. Keep Everything in One Place – Use an Easynote for Managing Meetings
Many problems arise because teams don't have all the essential information in one place. If you are unsure how to do that, take advantage of the fact that Easynote can have all vital information in one place.
In Easynote, you can sync Google and Outlook calendars and see all your assignments. Meetings from Google Calendar are marked in red, and meetings from Outlook are marked in blue.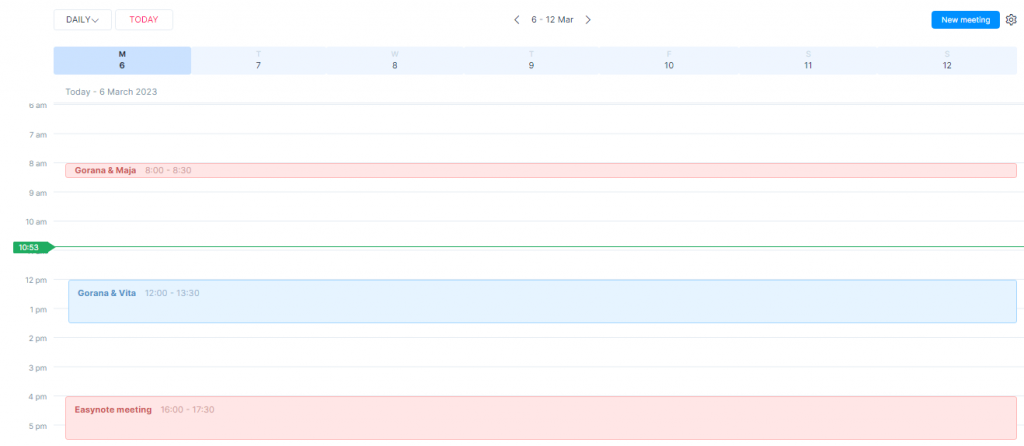 Weekly or daily view features allow you to have a clear overview in the way that suits you best. And if you want, you can hide or show the calendars you want to see.
If your team uses Easynote, they will have all the information in one place and can quickly organize it. At the same time, you can write meeting minutes from each meeting to have a history of everything you discussed. Isn't that all you need?
2. Send Meeting Invitations in Advance
Planning and sending meeting invitations in advance will help to avoid meeting conflicts. In this way, each team member will know what is expected of them and plan their schedule.
This way of working, while avoiding last-minute changes as much as possible, increases the chance that all necessary people will attend each meeting. You additionally reduce stress and overload related to rescheduling meetings and adjustments.
3. Automate Your Calendar
Automating the calendar is the step that most easily solves meeting problems. With automation, you can quickly schedule meetings without manually checking your availability and other team members' availability.
A series of benefits, such as precision, synchronization with other devices, accessibility, and flexibility, allows you to quickly and accurately automate your meetings on the move and adapt them to your needs.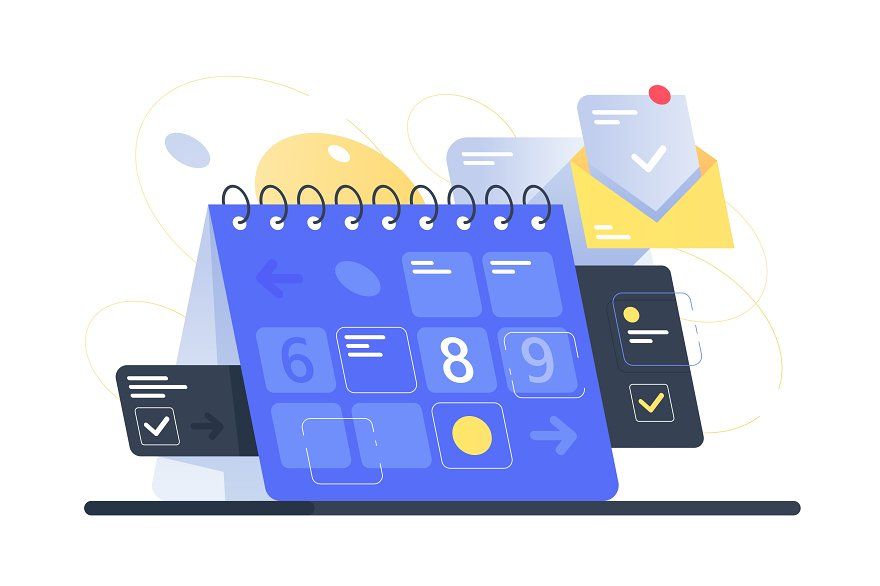 4. Create a Fixed Schedule for Recurring Meetings
If you have a meeting every Monday morning, block it on your calendar. Enter that it's a recurring event and confirm that appointment.
If you have several recurring meetings, do the same. That prevents you from making another appointment at that time.
5. Use a Shared Calendar to Avoid Meeting Conflicts
Use the shared calendar so that you can see the schedules of all team members. This option provides you quickly and easily see the best time for a new meeting. It gives you insight into the plans of other team members to avoid unnecessary emails, scheduling, and rescheduling.
In addition, you can use Easynote to track the activities of all team members and create meeting schedules based on that.
6. Avoid Scheduling Back-To-Back Meetings
If you schedule meetings one after another during the day/week, meeting conflicts may burden you with a crowded schedule. It's important to leave enough time between meetings for other work, rest, and unexpected delays.
If you don't do this, there is a high probability that you will experience more stress along with a drop in productivity and focus. And that isn't useful to anyone.
We suggest you schedule meetings at least an hour apart, no less. In this way, you will leave enough space for yourself and unplanned activities.
7. Make White Space in Your Calendar
As it's crucial to ensure enough time between meetings, it's also essential to make room for rest, reflection, and new ideas. Time without meetings is vital so people can recharge their batteries and practice for further work. So provide yourself with enough white space in your calendar.
8. Prioritize Meetings
When scheduling meetings, it's essential to prioritize them based on their importance and urgency. You can do this with the help of various features provided by almost all time and project management tools. However, you must know which meetings are of higher priority to make your work significantly easier.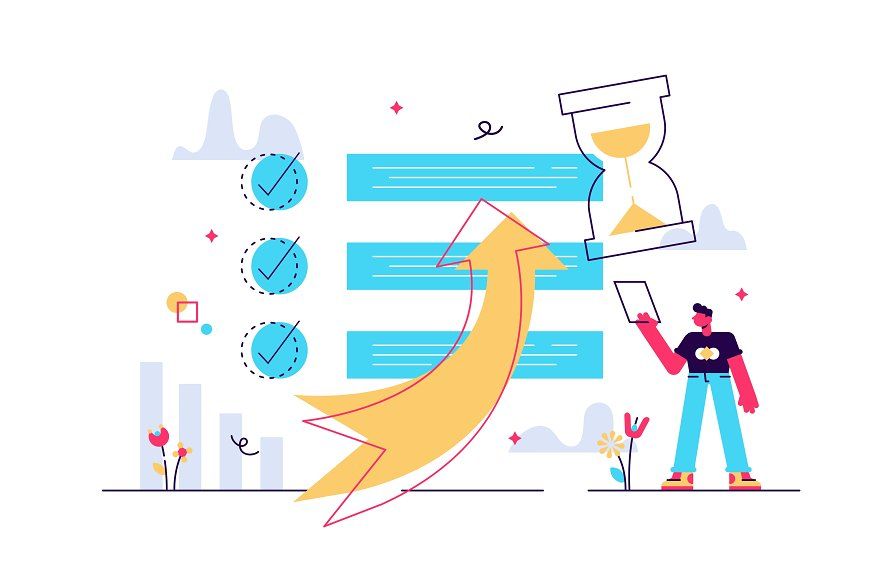 9. Delegate Meetings/Tasks You Don't Have Time For
What sets many successful people apart is the skill of delegating tasks that take up a lot of their time.
You can send a replacement for some meetings while you deal with the meetings where your presence is most important. That way, you will relieve yourself and successfully resolve situations if meeting conflicts already occur.
And you also need to know how to delegate and plan which meetings you will not be at to avoid scheduling conflicts. So find people you trust and delegate some of your work to them.
10. Effectively Communicate Your Availability With Your Team Members
And finally, for all these tips to bring results, it's essential to ensure the most important thing, which is efficient communication between team members.
When planning meetings, misunderstandings will occur if there is a communication problem at any level in the team. Therefore, make sure that each team member communicates well with the others and that you can handle the situation if there is a problem.
To ensure effective communication, we recommend using various tools to assist you. Many project management apps allow team members to communicate with each other.
For example, Easynote allows real-time collaboration and updates on any task, project, or meeting. Since all these options enable faster and more efficient communication with team members, they will help you avoid unnecessary stress and postpone meetings.
What Are the Benefits of Good Meeting Planning?
Choosing a good time and project management platform is essential to avoid schedule conflicts. And now you know how. But to decide to do everything necessary, consider the benefits of good meeting planning.
Saves Your Money and Time
Companies waste a lot of money and time on meetings that do not solve a specific problem. To solve a part of this problem, plan the meetings carefully so that everyone can be present.
According to LiveCareer, as many as 71% of meetings are considered unproductive, costing around $37 billion a year and consuming 24 billion work hours. That is why avoiding unproductive meetings, and everything that leads to them is essential.
Good scheduling of meetings allows individuals to manage their time better, attend necessary appointments, and avoid conflicts. Productivity not only helps individuals feel better about themselves but also contributes to the overall productivity of the organization and the achievement of goals.
Reduces Stress and Increases the Satisfaction of the Entire Team
In the US, 83% of workers suffer from work-related stress, which is reason enough to worry. Given that the goal of every organization should be to reduce stress and increase satisfaction, it's essential to reduce the number of meeting conflicts that lead to stress.
Reducing stress leads to greater satisfaction, a positive work environment, and well-being.
Ensures Good Communication and Relationships in the Team
You provide good relations and communication if you schedule meetings effectively and ensure every team member is involved. This way, you will avoid team disagreements, tensions, and conflicts.
Improves Organizational Performance
The effective planning of meetings can improve organizational performance by ensuring all required meetings happen and that all key people attend. That leads to better outcomes for the organization and increased success in achieving goals.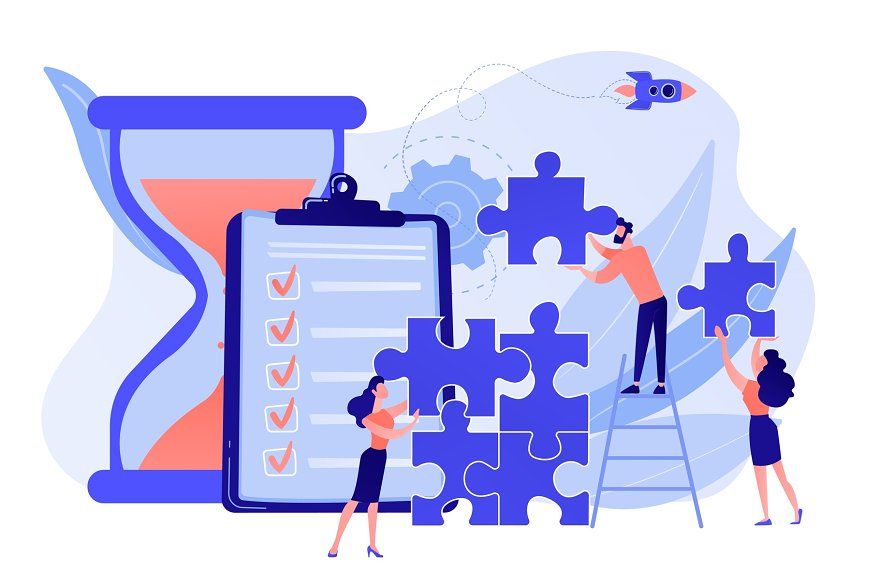 Final Thoughts About Meeting Conflicts
If you have noticed that there are often overlapping meetings, frequent postponements, and re-scheduling meetings in your company, try proven tricks to change that.
Some of the best tools, like Easynote, have all the options you need for fast and efficient meeting scheduling and team communication. Connect Easynote to your calendars and have all meeting information in one place.
That way, you will never forget about a meeting or schedule another one simultaneously. In addition, Easynote is a project-management platform where you can track what your team members are doing and ensure that everyone has the opportunity to attend meetings.
So you have no choice but to check out the best options for efficiently scheduling a meeting in Easynote.