Jira is a well-known brand in the project management industry. It is a platform used by contemporary software developers to organize, monitor, and deploy works utilizing fast project management. Whether a software company uses Scrum, Kanban, a hybrid approach, or creates its proprietary methodology, Jira Software makes operating system delivery easy. If you want to use Jira and are not clear about how much does Jira costs, then this article is for you.
Here you will get the pricing plans and features details of Jira. Also, you will get some alternatives to Jira, which will help you choose the perfect package for you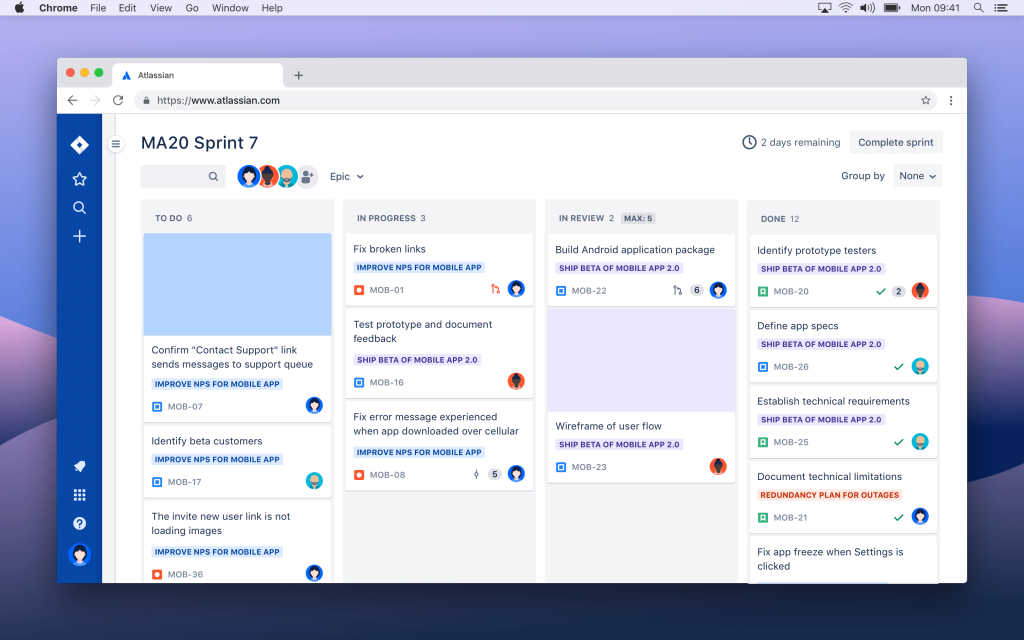 Complete Overview of Jira Software
Jira Software, often known as Atlassian Jira Software, is a project management solution designed specifically for software companies part of the Atlassian cloud brand. Jira Software is an agile project management solution that supports any agile technique, including scrum, kanban, and your customized flavor.
All of your agile software development projects can be managed from a single application, including everything from agile boards and backlogs to road maps and reports. You can even integrate with other tools and add-ons to make your life easier.
Jira can be preferred for using in-
Maintenance of requirements as well as test cases
Features of the agile technique
Software designing
Products monitoring
Supervision of activities
Tracking down bugs
Following are the steps for using Jira software-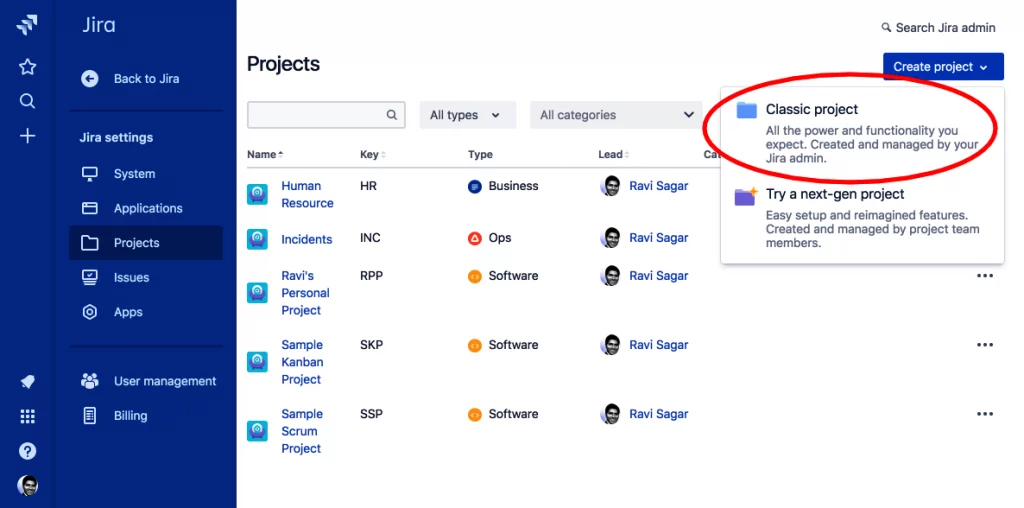 Open Jira software and click on the Jira home icon from the navigation bar
Select the option of creating a project
Select a theme from the library to use
Configure the tables according to your requirements in the Board settings
Develop an issue
Recruit your teammates and get to work.
Jira dark mode
One of the most common questions is if Jira has dark mode. And to the date, unfortunally it does not.
However, there is a way to enable it! We have listed different ways on how to get jira dark mode.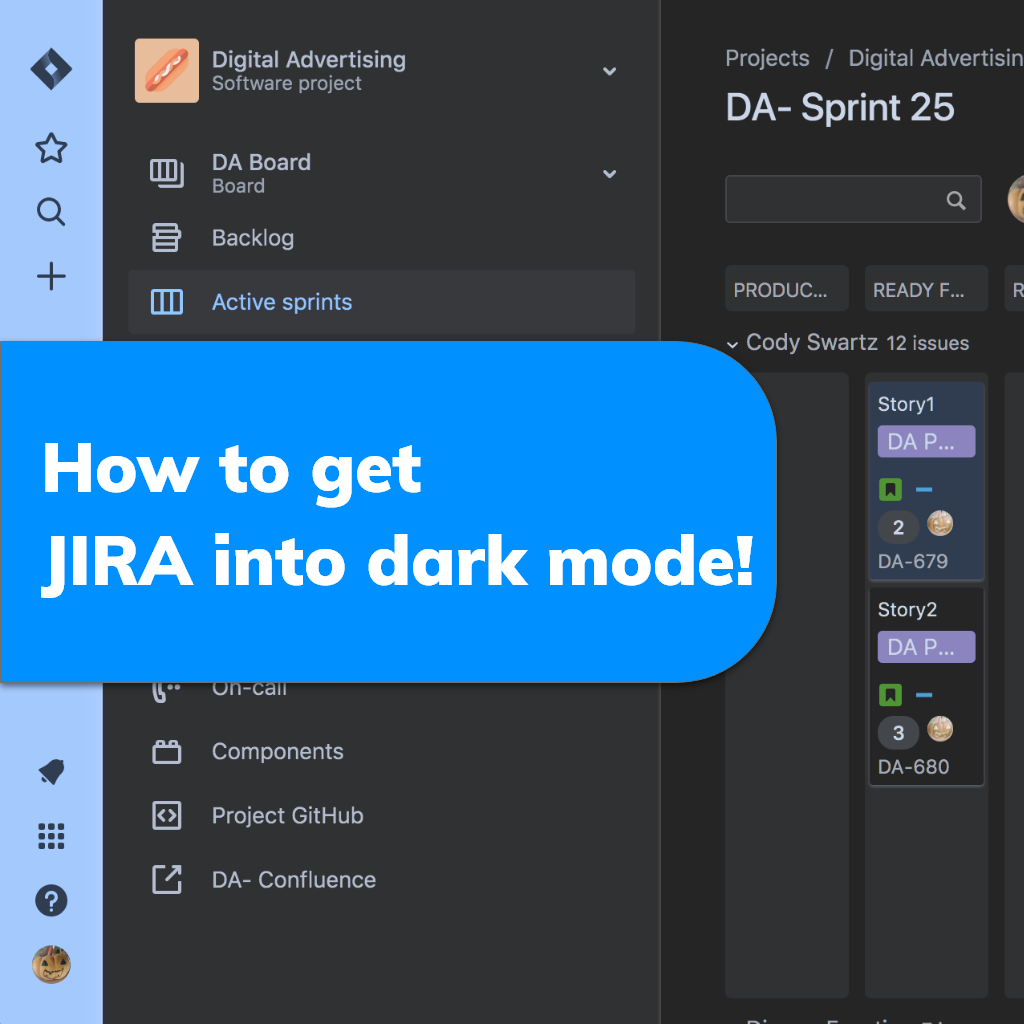 Advantages of Using Jira
While there are other benefits to selecting Jira, many people commend it for its ease of use in rapid ticketing, particularly important. For example, when a team wants to work on a project in an assembly pattern, each member makes adjustments and moves the mission towards the following stage.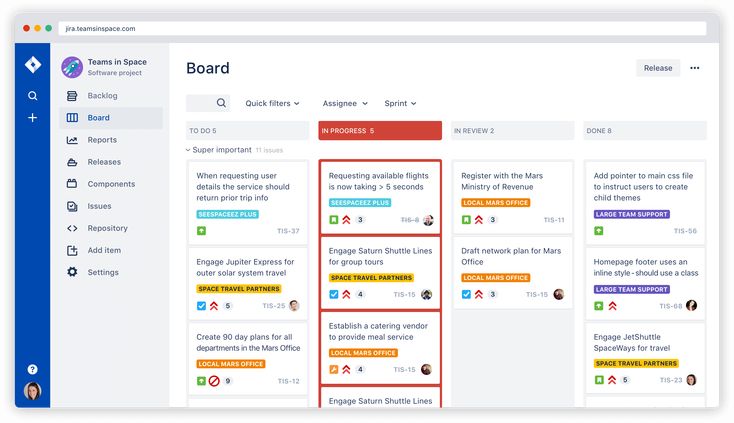 It is possible to use Jira Software to manage any type of agile software development project, such as planning agile work, including everything from the project backlog to sprints. Flexible Kanban and Scrum boards that you design yourself. As you prioritize your backlog, you may estimate the time it will take to resolve each issue.
Does Jira Provide Any Free Service?
If you're interested in Jira but don't want to commit to anything, Jira offers a free subscription. It's quite basic, with just 10 people allowed. You only receive 2GB of file storage and depend on the community for help. The free subscription may be fine for a small business, but to fully use Jira's features, you'll need to upgrade.
How Much Does Jira Cost?
Here we discussed the cost of Jira you need to pay to get all the advanced features. Let's have a look!
The entire jira cost and pricing can be found here.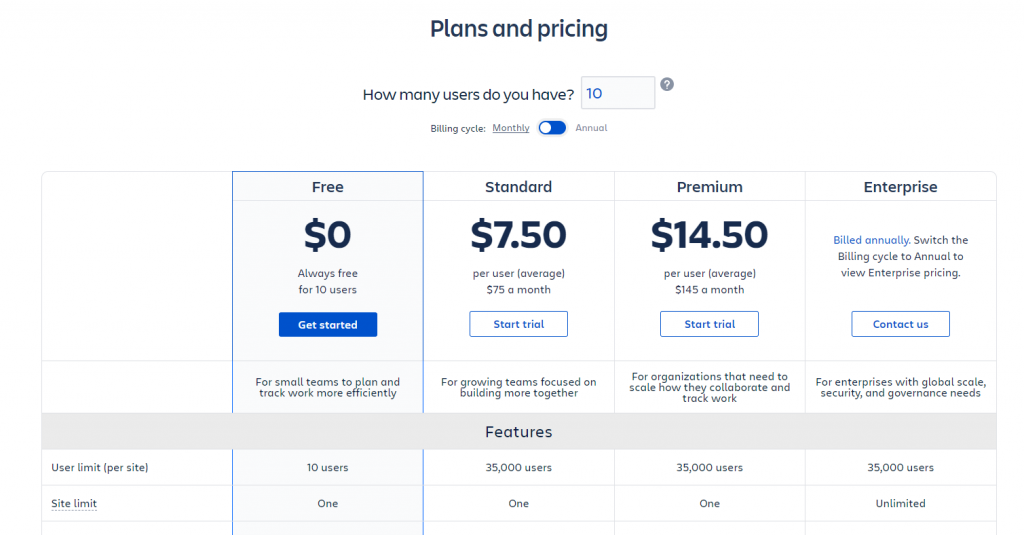 Free
The dynamic characteristics of Jira software are what set Atlassian's foremost services different from the competitors. Agile reporting, Roadmaps, and Automation are available to the clients. However, Jira cost
Free version:
Lacks maintenance, rights, and space
Based on use, the provided 2GB storage might soon load up
The upper tier is ideal for separating access rights between private and public customers.
Overall, Atlassian's free plan is a huge benefit at a monthly cost of $0 per month to anyone considering switching to Jira Software. However, several considerations will almost certainly need a premium package.
Standard
If you're prepared to take full advantage of Jira's ultimate functionality, the Jira Software Cloud Standard subscription is the obvious next step. The standard plan allows for up to 10,000 users (at the cost of $7.50 per month and $750 per year), organizations may utilize it for as long as they require it. Administrators now have-
Accessibility to Extended Capabilities
Project status
Audit Records
250GB of storage
Premium
Jira premium plan is for companies who need to grow the way they interact and monitor work. The jira premium plan costs $14.50 per user month and $1450 per user annually.
Admins get visibility, sandboxing, release monitoring, and limitless space. Improved Roadmaps for Jira is another powerful management and planning Atlassian App that Oxalis uses frequently.
Cloud Premium costs twice as much as Cloud Standard per user, but Atlassian tries to make up for it with the bundled services.
Also, Cloud Premium customers get 24/7 prioritized assistance from Atlassian.
As your method improves and becomes more identifiable, Cloud Premium will help you minimize expense and time.
Enterprise
The topmost version in Jira Software Cloud Enterprise. Cloud Enterprise should only be considered in order to meet the requirements of global organizations in terms of higher-level administration, scalability, security, and governance. Enterprise plan is only available annually for users above 800. For 801-1000 users, the annual cost of Jira enterprise is $128,000.
Cloud Enterprise has endless space, 24/7 enterprise assistance, Atlassian Availability, and infinite projects (the other plans only allow one).
This is made possible by Atlassian Accessibility, an enterprise-wide license that provides increased protection and unified management for Atlassian cloud services.
Why would You Pay for Jira?
If you need a basic project management system, paying for Jira is a good idea, particularly if you have an engineering or tech staff. Due to Jira's high cost, it may pay to shop elsewhere. After all, Jira costs $1,000 a month for a team of 150 employees, and it keeps rising from there. Also, there is the free version of Jira for checking out if it is perfect for you or not.
However, Jira is superior for self-hosted options. This is a great tool for anybody who wants to operate project management software on their own domain (or servers). If you invest in Jira, you'll never be disappointed.
The Best Alternatives of Jira in 2022
There is some other project management software that can be used as an alternative to Jira. Such as- For Jira lovers, Atlassian's Trello may be a superior solution. Similar to Jira, but more accessible to non-technical users, with a jira cost free service for individuals and small organizations.
With Easynote, you can manage projects and teams with relative simplicity. With the help of Easynote, you can stay on top of your daily to-do list and fulfill deadlines without sacrificing productivity. It is one of the most widely used project management programs available on the market. Quickly loading, establishing new projects or activities simply, and assigning priority to tasks easily with Easynote.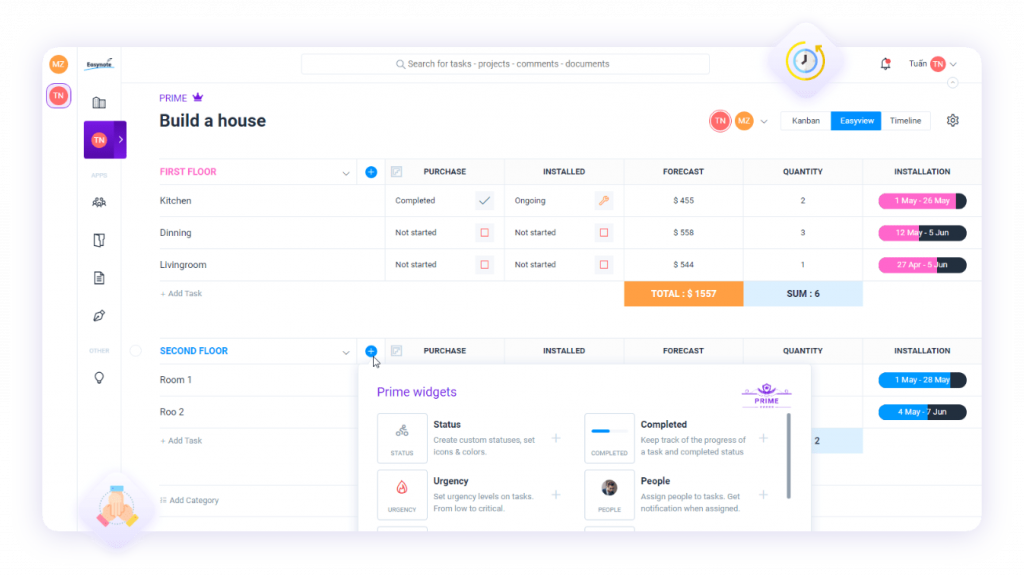 Unique dashboard
Timeline
Notification
Alarms and reminders
Easy collaboration and management
File sharing
Deadlines and task dependencies
User comments and updates
Templates
Tutorials
Security and safety
Customized features
Pricing
Easynote has one of the best offers on the market for $99 per month for unlimited users. That means you can invite your entire family or company and everyone can use it in that price. However, Easynote is also offering a free 7 day trial to check out the software.
Basecamp is another perfect option for you, as it will let your group accomplish a project collectively. It offers a pay-as-you-go approach with no commitment. Some key features of Basecamp is given below:
Basecamp is another perfect option for you, as it will let your group accomplish a project collectively. It offers a pay-as-you-go approach with no commitment. Some key features of Basecamp is given below: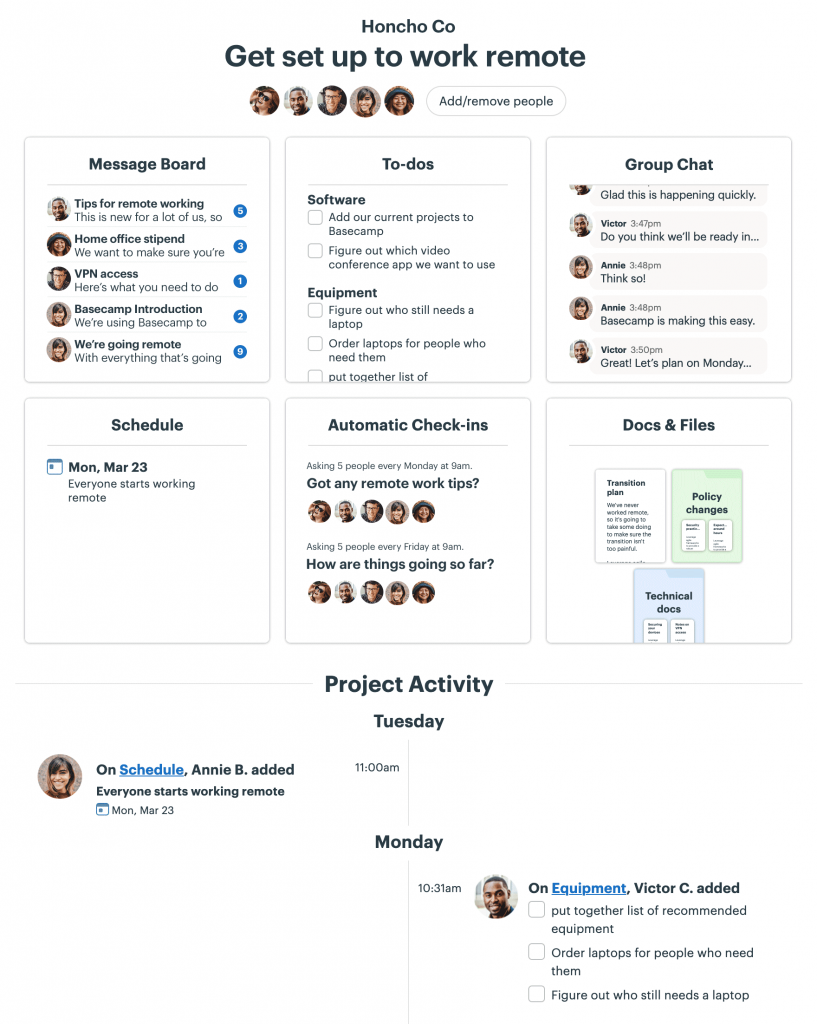 Key features of Basecamp
Hill charts
To do list
Message Boards
Documentation
File storage
Real time group chat
Clients access
Reports and notification
Search and direct messages
Check in questions
Pricing
Basecamp Personal: It offers a free individual service but with limited features.
Basecamp Business:It is a premium unlimited subscription for $99/month. So, it is another alternative to Jira, which will provide you with good service as per your need.
Asana is a wonderful choice for managing and organizing your company's activities and tasks. Among the best project management tools available, Asana is a cloud-based project management system. It can be utilized by companies of any size and can manage various projects at once.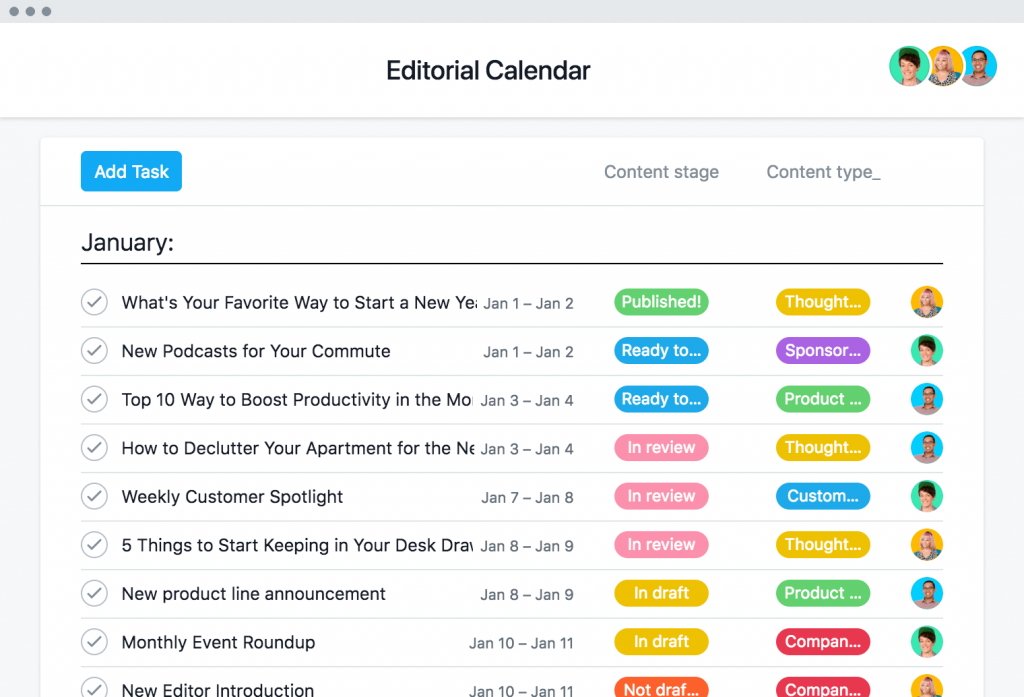 Key features of Asana
Automation
Integration
Numerous templates
Project management and planning
Remote work
Easy task management
Workflows management
Collaboration
Pricing
Asana is one of the best competitors to Jira and it's pricing makes a really great competitor to Jira.
We have written an article article about Asana's costs and Pricing and how you can save money.
Premium plan: The premium plan of Asana costs $13.49 per user monthly and $10.99 per user per month annually.
Business plan: The business plan of Asana costs $30.49 per user monthly and $24.99 per user per month annually.

Enterprise plan: To get an enterprise plan you need the subscription of the company, for which you have to contact the sales team of Asana.
Monday.com helps an effective project team to run and complete its work with confidence and perfection. Through the use of collaboration tools supplied by monday.com, members of a team can connect with one another and share information.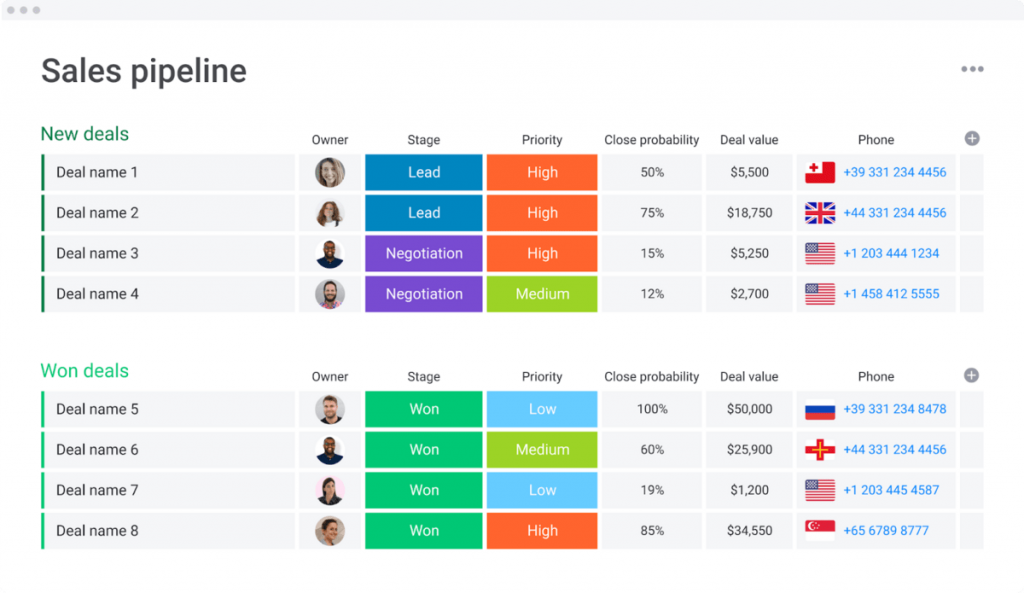 Monday has really amazing features which is suitable for any team on the market.
Check out this articles where we go more in detail about monday, it's features, the review of monday and the pricing of monday.
Management & development
Easy file sharing
Automatic workflows
Report on results in very short time
Integration
Unlimited templates
Calendar view
Guest access
Pricing
Basic plan : This plan costs $8 per user monthly and $24 per month annually.
Standard plan: This plan costs $10 per user monthly and $30 per month annually.
Pro plan: This plan costs $16 per user monthly and $48 per month annually.
Another amazing tool is Trello which is a project management owned by Atlassian application that divides your work into boards for easy access. Trello allows you to see what's being worked on, who's working on it, and where it is in relation to the rest of the system at one glance.
If you had a whiteboard, you could use sticky notes to represent each job your team needs to do. What if you could add photographs, BitBucket or Salesforce files, documents, and a spot for your team members to remark and contribute on each of those sticky notes?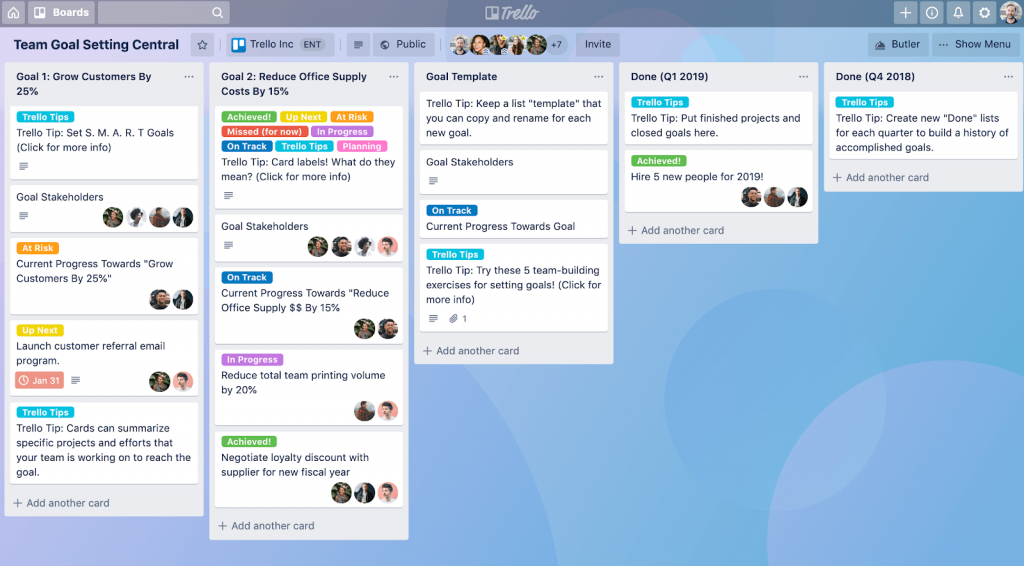 This whiteboard is now portable, and you may view it from any computer with an internet connection. That's what you will get in Trello.
Unlimited boards
Advanced checklists
Custom Fields
Unlimited storage
Mapping
Timeline
Admin and security features
Pricing
Standard plan: This plan costs $6 per user monthly and $5 per user per month annually.
Premium plan: This plan costs $12.50 per user monthly and $10 per user per month annually.

Enterprise plan: This plan costs $6 per user per month annually. The enterprise plan costs $210 per user annually.
Why Easynote is the Best Alternative to Jira?
Easynote is one of the best project management solutions for project managers. It's simple to use, and you can manage projects and teams using it. The exciting features of Easynote are work and collaboration, fascinating templates, an Ultimate dashboard, Knowledge-based tutorials and many more.
Easynote is the best alternative to Jira. The amazing features of Easynote are given flowing:
The Best Features of Easynote
Unique dashboard
You can see the status of all of your projects at a high level in one place. All your project files are combined into one location since it's the simplest way to see everything. You can also view who posted something and save it to your PC.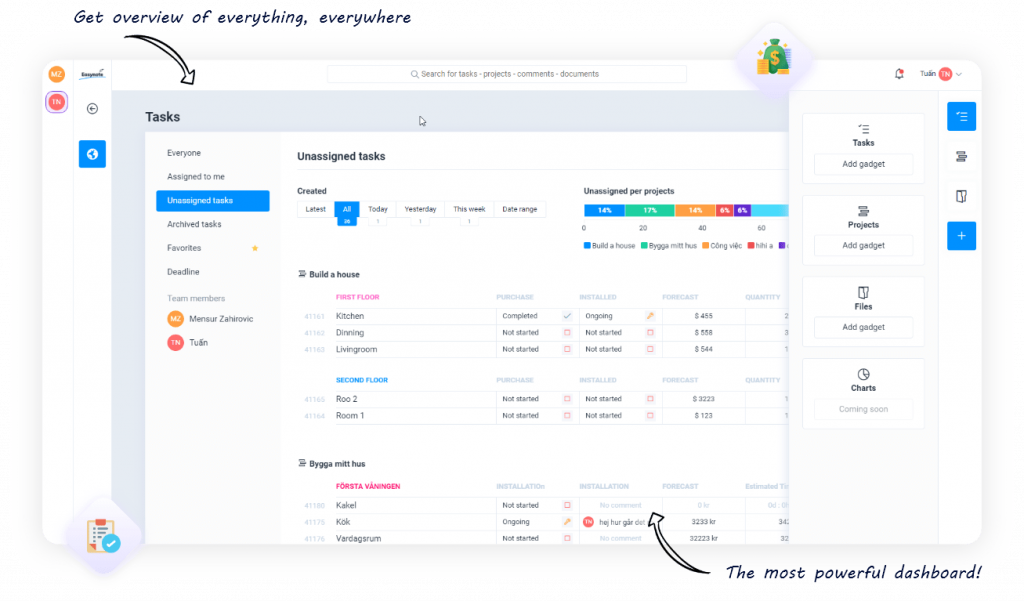 Gantt charts
To complete assignments and projects on time, Easynote provides several useful tools. Using a timetable that may be customized, provide due dates and deadlines to the project's various tasks. Every member of your team will know how much it will take to complete each task. In addition, a graphical representation of your project will be available to you.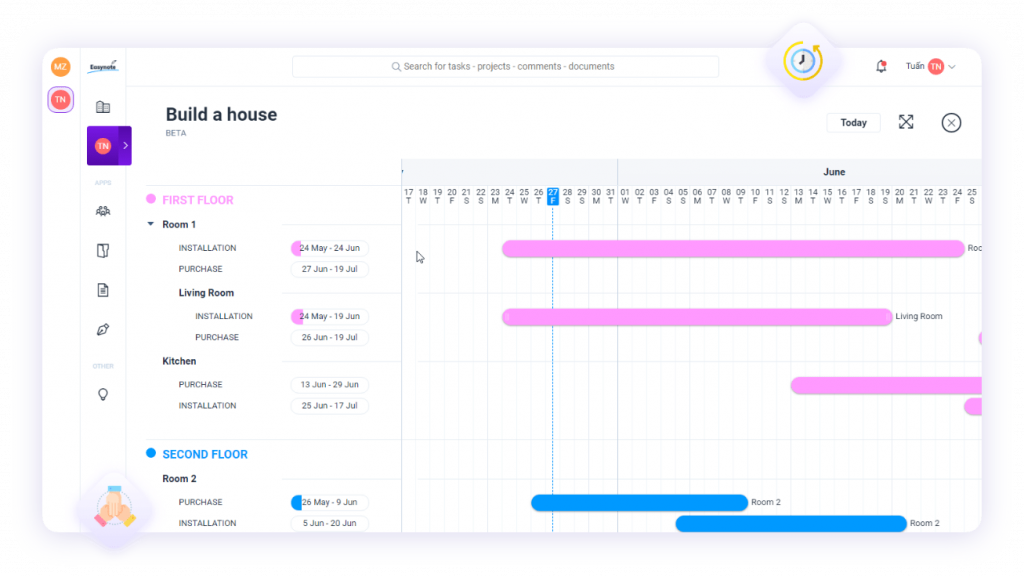 Easy collaboration
You can do team work more efficiently by facilitating communication that allows everyone to concentrate on the correct way at the right moment. Whether it's live updates or real-time alerts, you'll be able to keep track of your projects at all times.
Predefined templates
With Easynote, you can get started with your work in a matter of seconds, thanks to a large number of premade templates available. If you cannot locate a template that meets your requirements, you may develop your own and reuse it again. Templates for work and projects are available for every company field.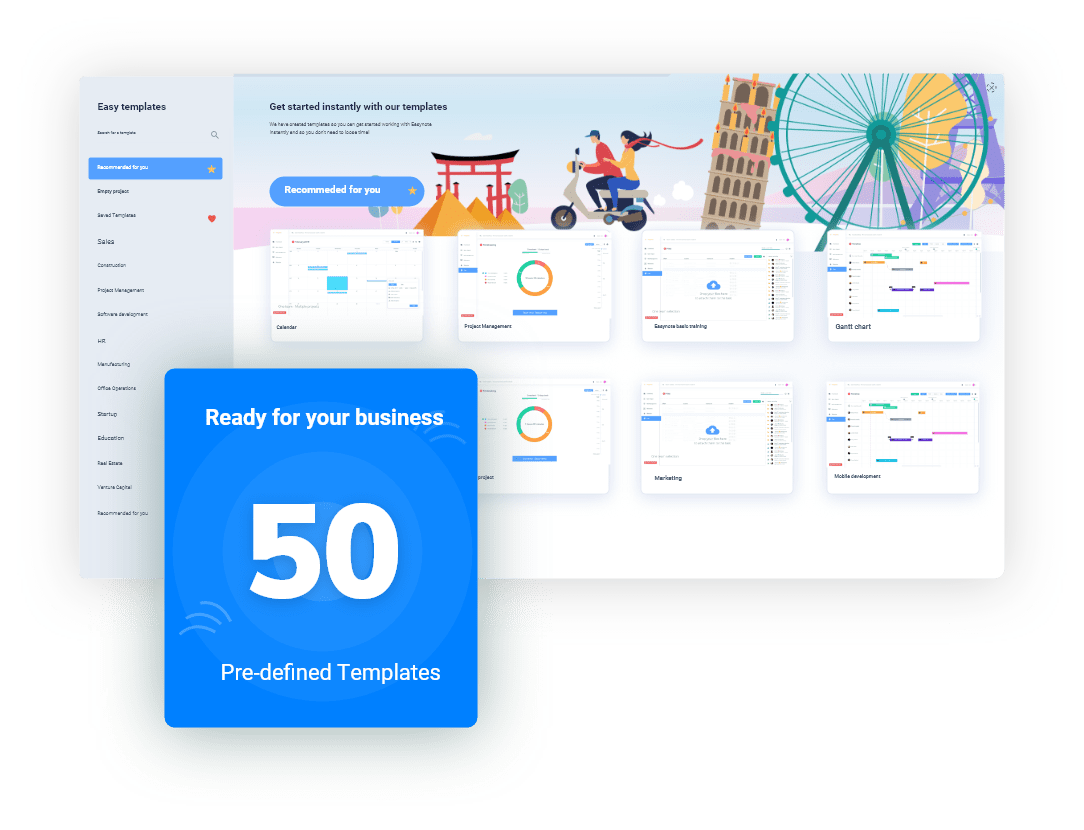 Best privacy and security
Easynote necessitates the most significant level of security and is committed to providing it at all times. Easynote does not disclose any of your personal information with any third parties whatsoever. Even the programmers can't access your data on Easynote since it's encrypted.
If you delete your account, your personal information will be permanently destroyed. There are no logs or files. As a result, nothing is left, and no one can get it back! There is two-factor authentication to make your account more secure.
Customized features for medium and enterprise companies
If your firm requires a customized solution, Easynote is ready to assist you. Easynote can customize and modify Easynote to meet the specific demands of your firm, and they can even develop unique software inside Easynote for you to use as a stand-alone program.
Conclusion
To sum up, using Jira or other project management software will save your time and help you run your business or activities smoothly. You can also use the free cloud plan of Jira to ensure its programs. And if you want to enjoy other advanced features of Jira, then Jira cost as per your need.
Besides, if you want the same features and effectiveness from affordable and quite advanced project management software, then Easynote is highly recommendable. These exclusive features of Easynote will provide you with all that you want from a project management software.