Asana is one of the leading task managers on the market and it comes with amazing features. In 2008 Asana was founded by Justin Rosenstein and Dustin Moskovitz. Actually, Dustin Moskovitz is a co-founder of Facebook together with Mark Zuckerberg.
In 2008 Dustin felt it was time to do something else and in October 2008 he decided to leave Facebook to create Asana. It didn't take many years for the company to become successful with such great entrepreneurs. Asana is one of the most affordable tools on the market, and if you would like to see the Asana costs, you can read an article here.
Identity of Asana
As any company, Asana needed to create their own identity and to make brand awareness stronger. They had an original logo that they both created but they felt the need to re-create the logo in order it to be strong on the market, easy to identify, and connected with the Asana product.
This job was given to a company name Moving brands which have multiple offices around the world including London, New York, San Francisco, and Zurich. Moving Brands was founded by 5 people in 1998 who were passionate about working in creative ways since they had backgrounds in the film and design industry.
Roadmap to create the Asana logo
When Moving Brands were given the task to create the new logo for Asana, it turned out to be a big task. The logo should be easy to use and connected to the brand narrative "Do great things together". The narrative would be a starting point for product launch and the everyday running business.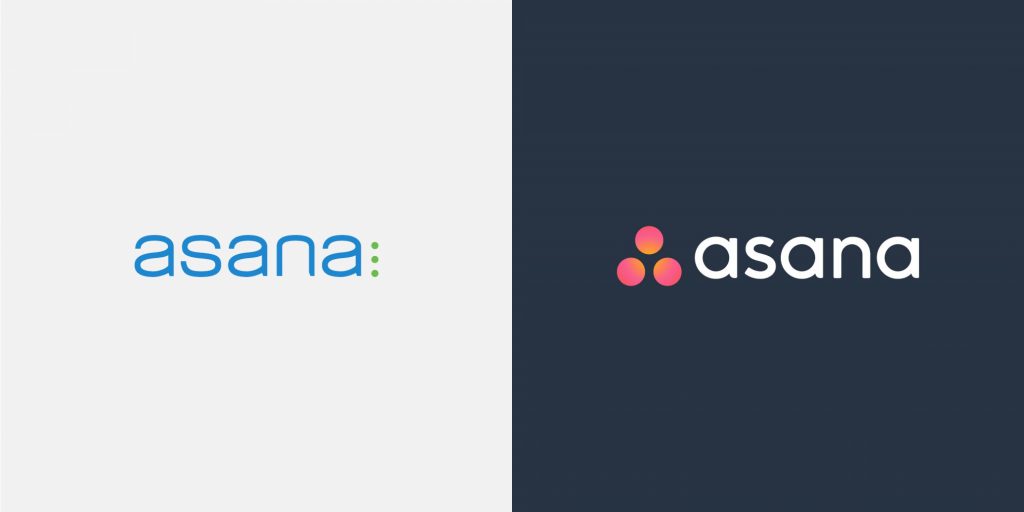 The team worked on-site since it was important to see things visually and in order to be able to give input quickly. This is where collaboration came in the way. It was important to talk about the typography, visual identity, and the way customers would feel and see the Asana logo.
The final design of the Asana logo
The outcome of the fantastic collaboration between Asana team and the team and the Moving Brands turned out to be a fantastic success. They create a fantastic, simple logo that will be used for many years at Asana.
So what does the Asana logo look like and where can I download it?
You can find the outcome of the collaboration of the Asana logo below and download it here:

Asana logo as PNG.
Download it here
You can also download the SVG version of the Asana logo here.
Download SVG version
If you are looking for a Clickup logo, and its guidelines you can find a great article here.