How important is it, and how do you inspire your Agile team? There are several factors that make your Agile team one of the most important parts of your project. Agile teams consistently strive to deliver a product to the customer, with as few problems and setbacks as possible.
There are 4 pillar principles of Agile:
customer collaboration over contract negotiation
individuals and interactions over processes and tools
working software over comprehensive documentation
responding to change over following a plan
If all of these four principles are respected in your team, you can rest assured that your products and projects will be delivered to the satisfaction of everyone. However, achieving all these pillars is not always easy since you work with people and not robots. There will always be misunderstandings and problems among team members.
We are not all the same, and some people do not deliver their duties as they are supposed to. So how do you inspire your Agile team and avoid problems or setbacks your team might encounter?
Scrum Masters vs. Project Managers: What are the Main Differences?
There are a few differences between Scrum Masters and Project Managers.Where Project Managers take care of the definite and defined goals, Scrum Masters make sure that the whole team is well-trained and that they follow Agile principles.
Project Managers work with larger teams and big budgets, whereas Scrum Masters work with smaller teams and smaller budgets.
Project Managers have to work and deal with upper management, making sure that the direction of a project is going according to the plan. On the other hand, Scrum Masters motivate the team and solve team conflicts with efficient communication skills while monitoring Scrum processes.
Scrum Masters and Project Managers: Ways to Inspire Your Agile Team
Being either a Scrum Master or a PM, you will work with teams and people who might sometimes not feel inspired or up for Agile principles. Your Agile team needs to be ready for different challenges and everything not going smoothly from time to time.
As Scrum Masters and Project Managers, there are several ways you can inspire your Agile team. Some of them can be your own unique ways that you find useful for your own team because no one knows them better than you. Also, not every team is the same, and what works for some might not work for others. But, in case you are not sure what works, here are some ideas that are proven to inspire your Agile team:
1. Communication
Regular, effective, and inspiring communication is a key part of any successful agile team. Communication builds trust as well as collaboration between team members. Good communication makes sure that everyone on the Agile team agrees and works towards the same goals.
How do you inspire your Agile team through communication? There are many forms that regular communication can take, such as daily meetings, e-mails, weekly reports, and daily, informal conversations. It is important to know that the main focus of these forms of communication is for everyone to know exactly what their roles and obligations are and that your attitude as a PM or SM is positive.
2. Take Care of your Team Members' Mental Health
It is important to have healthy and happy workers. We cannot expect a good product that is delivered on time if the whole team behind it doesn't feel satisfied with what they do. Team-building activities, bonuses, and a rewarding atmosphere should be your primary goal.
3. Implement a Culture of Learning
Constantly learning and growing is what makes Agile teams thrive. It is important to encourage your team members to learn and share their knowledge. Training should be a must for your team members. How do you inspire your Agile team to learn more?
We are positive that there are many workshops, conferences, and online courses available near you. Enroll your team members in some of them and see how innovative they become. When we learn and grow, we definitely feel more inspired to do our job as best as possible.
4. Celebrate Team Successes
It's crucial to celebrate the successes that your team achieves which can be inspiring for everyone involved. Giving bonuses, days off or simply acknowledging someone's brilliant work during an office meeting can build morale and be a sign that the team's efforts are valued.
5. Encourage Innovation in Your Team
Innovation is one of the key components of agile methodology. It is important to think outside the box and come up with new, innovative ideas. As a Scrum Master or a Project Manager, it is crucial to support your teams' new visions and approaches. When team members know that they have the freedom to suggest and explore new ideas, they will most likely feel inspired and motivated.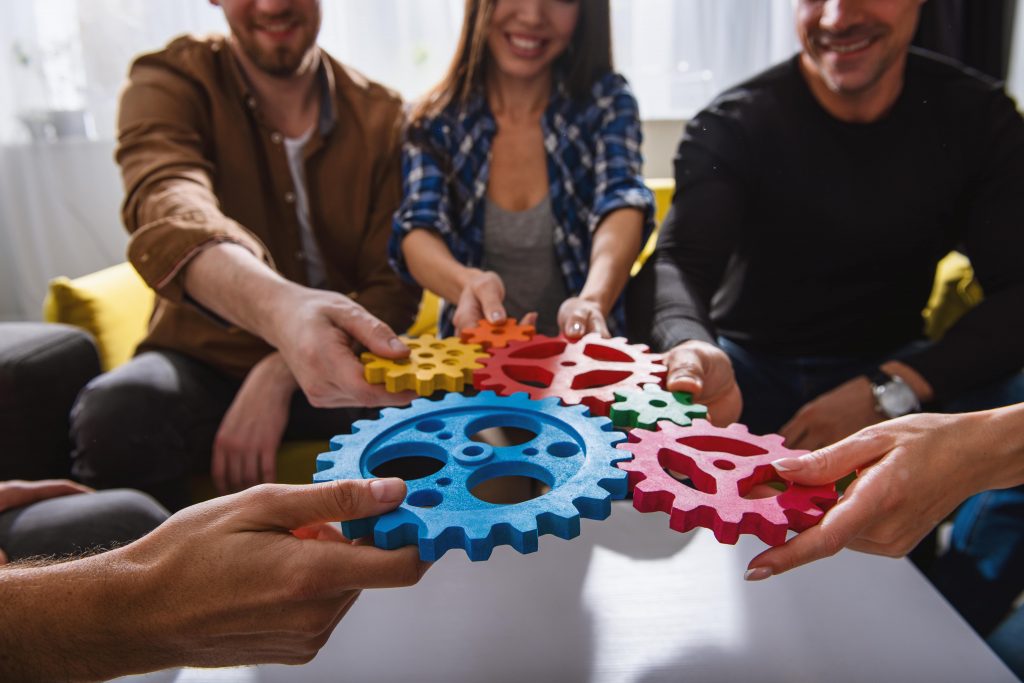 6. Encourage Collaboration
Collaboration is key for a successful Agile team. Encouraging your team to work in unity, share different ideas, and provide feedback are things you can constantly work at. Design sessions or pair programming are amazing ways to help with that. When your team members have the same goal and feel like they are part of a collaborative team, they feel more motivated to do the best they can.
7. Be Well-Organized and Educated
As a Project manager or a Scrum Master, you will lead by example. As a team leader, you will set the tone for your team. If you, yourself, are not organized and goal-oriented, don't expect your team to be.
Working on your own education and skills is always a must. All team members need to work on their skills and stay motivated at work. To inspire your Agile team, you need to be inspired as well. Work on your self-development always, as this will give you ideas and the needed motivation to lead a team.
Staying organized is the most important of any PM's or Scrum Master's job. Taking care of plans, projects, teams, and deadlines can be quite challenging. It is easy to get lost in all the information you need to process and take care of, so as a leader, your organizational skills need to be perfect.
Luckily, nowadays, we have many apps and websites to help us with this. They offer plan templates, dashboards, and innovative ways to help you navigate all of your obligations.
One of these apps is Easynote, a 5-in-1 tool that helps all Project Managers, Scrum Masters, and others who need everything in one place.
How Can Easynote Help You Motivate Your Agile Team?
Easynote is a tool designed for all Project Managers or Scrum Masters who need to follow different tasks or projects in one place. Motivation comes from an organized mind and an organized workplace.
So how do you inspire your Agile team and yourself by staying organized? Well, most of the time, we need to use up to eight different tools on our gadgets to keep track of everything that is related to work.
Wouldn't it be nice to have all these tools in one place, and save time for other things, like education, new ideas, and productivity? Easynote gives you all that and more.
Easynote's Ultimate Dashboard can let you have a detailed overview of all timelines, and deadlines, a summary of all projects, documents, and other important files. You can add your team members to any task that is related to you.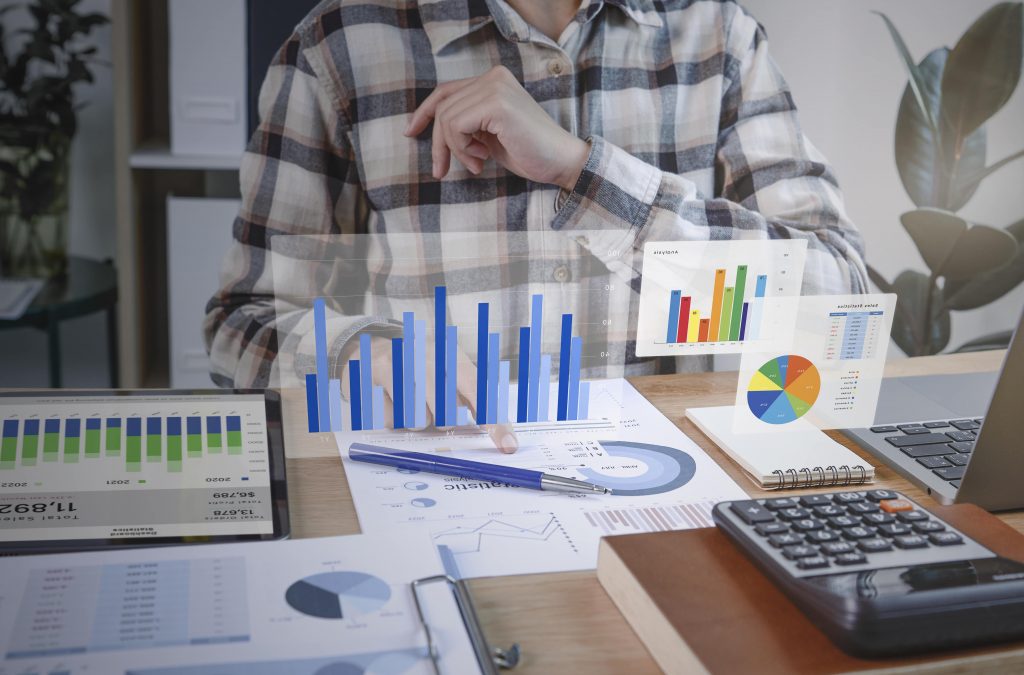 As an AI-powered tool, it can facilitate everything you do and make you more productive and motivated. ChatGPT is integrated into documents you make in Easynote. In case you need to do a quick research before you request or write something, there is no need to exit the app. It is right there for you, one click away.
As communication is an important part of your day-to-day work, it is very practical to see all of your conversations quite easily, from e-mails to notes and calls. In this video, you can see how easily the Easynote dashboard works.
Easynote Can Help you Become a Better Scrum Master or Project Manager
Your Agile team will stay inspired and motivated once they see the set goals visually on your collaborative dashboard, and not only in their imagination. It is easy to follow all the steps once you start going, and see who else is on your level.
Meetings are also very easily organized. Easynote offers you the ability to create and compare your meeting minutes so you can find everything that had been said in one click. This can save you time if you are working on other things.
Also if some of your team members are working remotely, it is easy to make them feel included in everything with Easynote. Team building can be achieved through calls and tasks, and you can tag them in every important step of the project.
It is no challenge to stay in touch with team members who are working remotely, since they also see everything in one place, and can easily participate in all activities. They can follow the progress of all projects or any important new set goals and stay inspired as a part of your Agile team.
Another cool part of Easynote is Easyview. This tool helps you work in a grid. Observe all your tasks and plans as a part of a grid, where all other team members are included. Hierarchy is not how we observe things in Agile systems, so a grid is much more useful.
Here, you can look at Easyview and all the useful gadgets you can add to it. Trust us, they are very useful and powerful!
So what is the best way to inspire your Agile team as a PM or SM?
Being a good and organized leader is key for successful Scrum Masters and Project Managers. Implementing pieces of advice from this article will definitely help you inspire your Agile teams and make your work easier. Using efficient communication and a friendly approach can go a long way with your colleagues and team members. Taking care of your team members both mentally and professionally is also one of your primary responsibilities.
Staying organized should not be, and is not a problem anymore. With Easynote, you can manage everything fast, so you have more time for other motivating activities.
The big diversity of options it offers can definitely help you with your workflow and progress. As we need to inspire others, we also need to stay inspired. Everything starts with you as a leader.
Let your team members thrive in the atmosphere you create, and always remember that happy and organized teams are the most inspired teams.