Having trouble finding the best project management tool that will be just right for what you need? Look no further and continue reading to find what the best tools on the market are and why you should choose one of them. The best ones for you can be simple to use project management tools.
Scalable to any project and team size, Easynote allows you to customize your boards the way it fits your needs the best. Whether you need it for personal use and projects, as a freelancer or team, it was made for users of any industry.
As the name indicates, its intuitive interface and ease of use are what distinguishes it from the rest. You will spend less time (and money!) onboarding and more time getting the job done. It is perfect for users of any background, those already familiar with task and project management software, as well as for those not tech-savvy at all.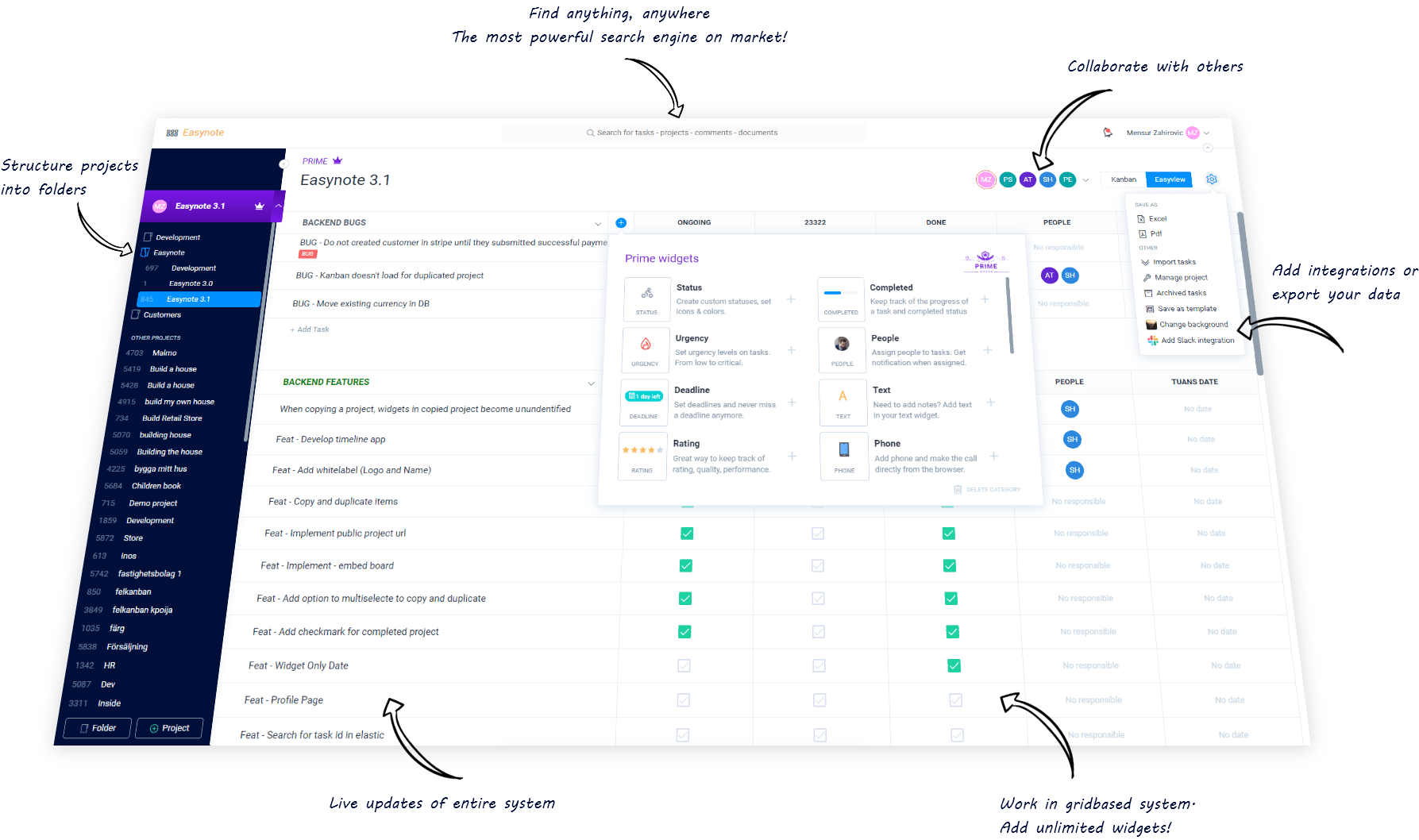 Top features of Easynote
Easyview — organized list view of all your projects and tasks with widgets like people, status, numbers, money, timeline and estimated time, and many more.
Agileview — customizable Kanban board with a visual overview and a possibility of adding personal comments
Anysearch — the search engine that helps you search for anything, located in any place, within any of your projects.
Templates — Use over 50 pre-defined templates and get started in seconds
Check out all Easynote features on https://easynote.com/features
Another cloud-based work operating system, monday.com helps you run your projects, processes, and everyday work more smoothly. The visual platform that manages everything, will help you plan and track all your team's work in one place.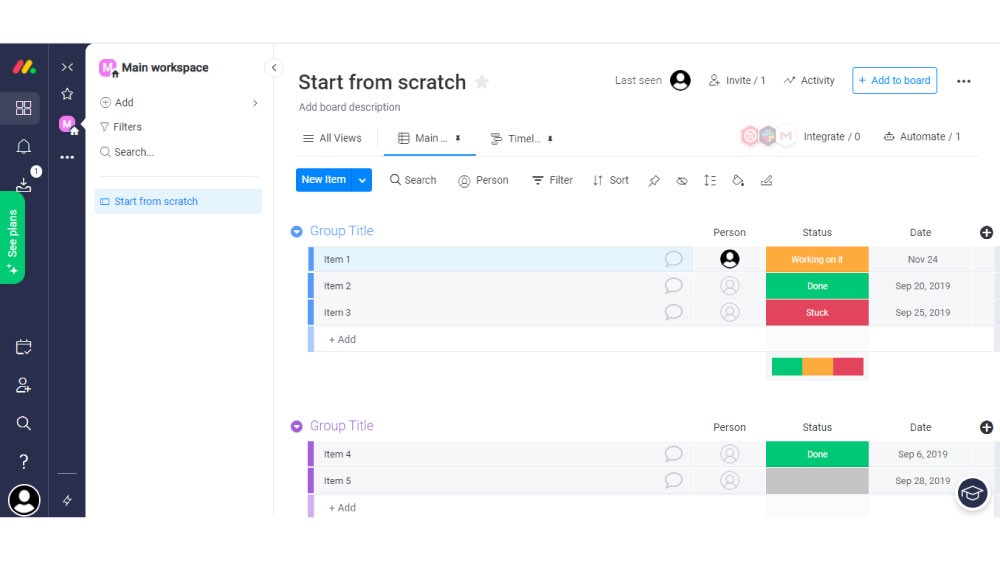 Why choose monday.com?
Those who define themselves as visual learners and thinkers will greatly benefit from its attractive interface. Known for the use of color and placement in their apps, it is most appropriate for those who love to customize their boards.
Top features of monday.com
iOS and Android apps — that allow for the perfect view from any device, irrelevant of the screen size
Automations — once set up, will eliminate human error and time spent on routine tasks
Customizable notifications — manage notifications you and your team receive on email within the app
Being a project management software that will help you organize your workflow, Asana is one of the options you should look at. It will help you keep track of what's most important for hitting the goals you've set, without the scramble.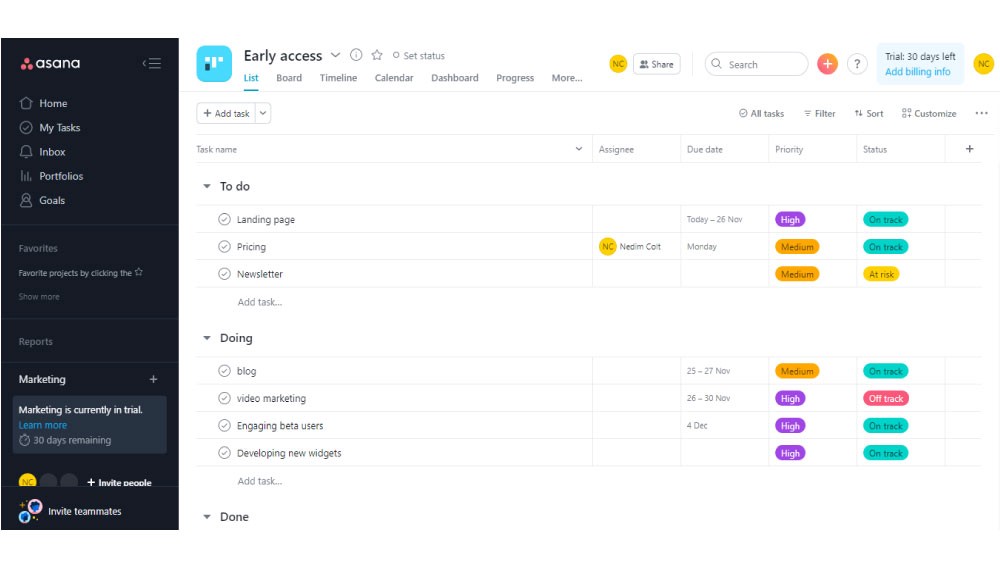 Why choose Asana?
Those working on projects with a great number of external and internal collaborators will best fit with the app. It was made to make project management on a grand-scale level as easy as it can be, as it offers one of the best enterprise-level visualization features.
Top features
Timeline — eases the building of Gantt chart in no time
Workload — see how much work team members have across projects
Goals — set your goals and track the progress
Put simply, Trello is a collaboration tool that organizes your projects into boards. This web-based Kanban-style application will work for any type of project or team, helping you to streamline your workflow.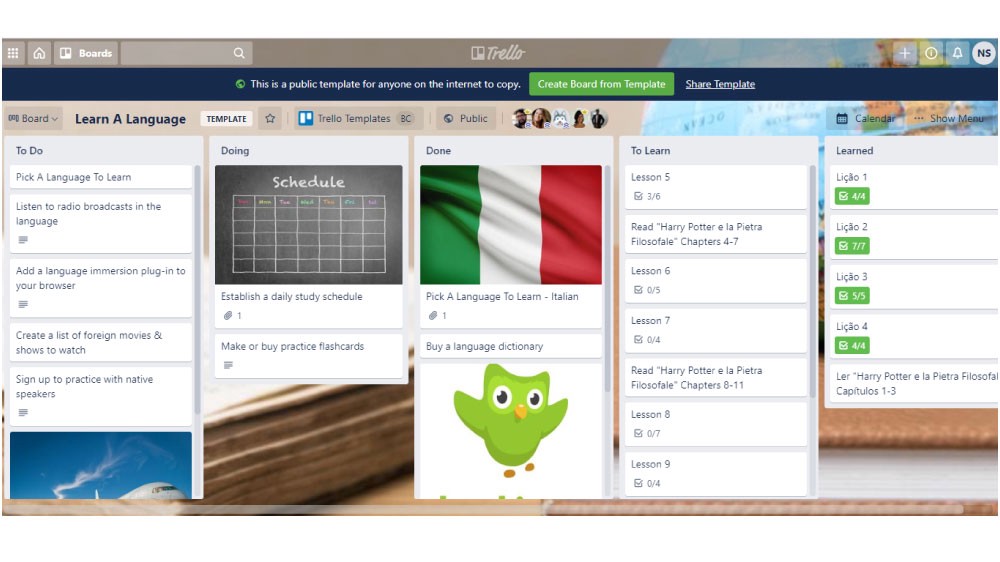 Why choose Trello?
Trello Kanban boards are flexible and shareable and will allow you to add any type of comment and detail to them. As long as your preferred way of organizing tasks is visual and in a to-do-list format, the app might be just what you were looking for.
Top features of Trello
Email-to-Board — turn emails into Trello cards with a specific email address for each board and user
Attachments — Attach documents from Google Drive or Dropbox and it will update wherever you might have accessed it
Keyboard shortcuts — access Board menu, add a new card or see only your cards are just some of the options the app offers access to by clicking one key
Another project management app you might want to check out is ClickUp. With their mission being making teams more productive, they have built their app all around the idea of giving you just that.
Why choose ClickUp?
Some project management software can be too much the first time you open them and can easily overwhelm the user. This app allows you to turn off the features you don't use while keeping the ones you love.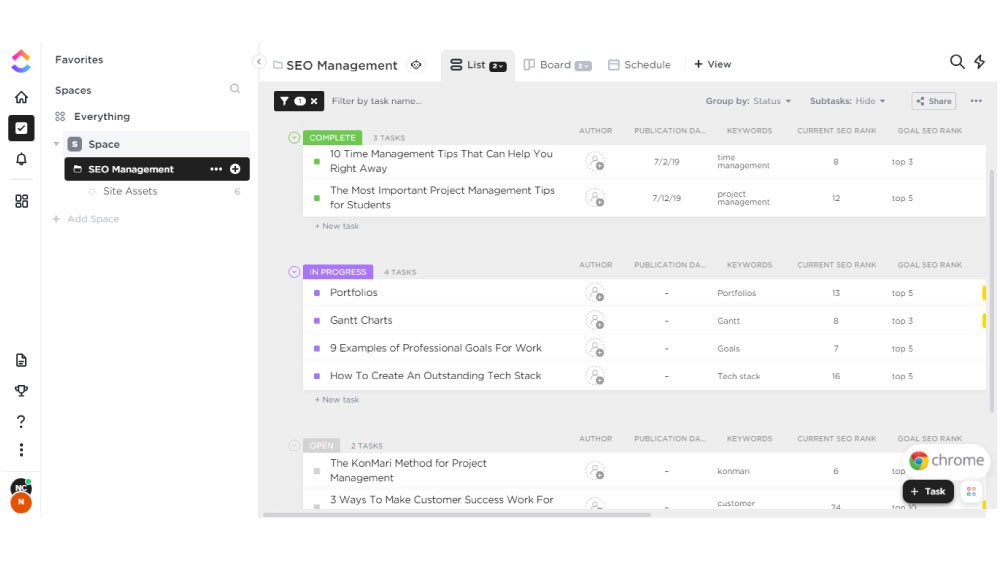 Top features of Clickup
Forms — turn the information you collect into tasks
Mind maps — lets you create powerful free-form diagrams
Sprints — break your large projects into smaller chunks of manageable work
Being one of the many tools created by Zoho, Zoho Projects will help you plan your work and track it efficiently. It allows you to assign tasks and collaborate with your team to achieve set goals.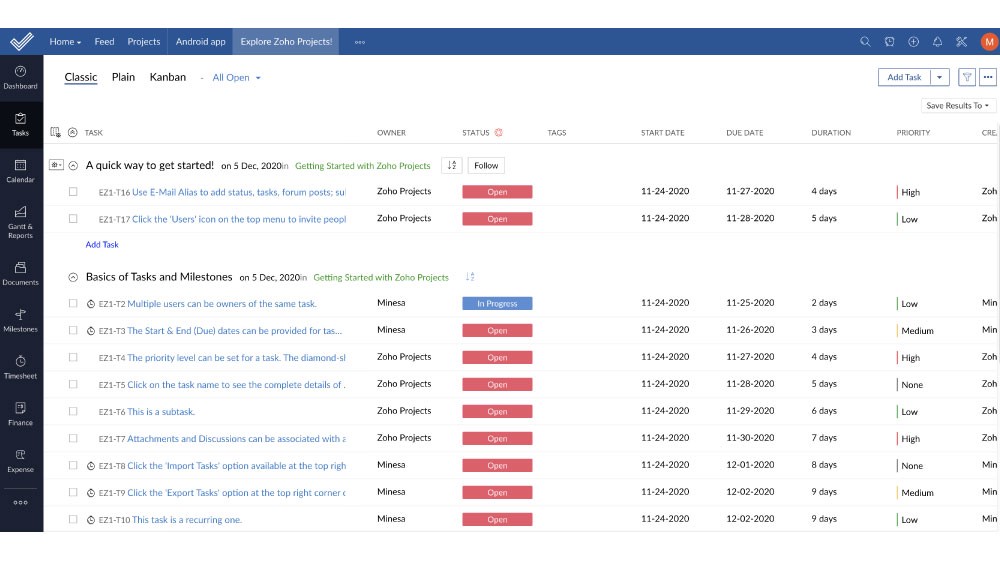 Why choose Zoho Projects?
With their target market being small and midsize enterprises, their pricing plans were carefully considered to reflect that. You can choose the plan that fits your needs and stop wasting money by paying for features you don't use.
Top features
Task dependency — link tasks and keep track of the time lag, due date, dependency type, and more
Clients — add your clients' companies so they can view any progress and information that you allow them access to
Issues — submit bugs with details like classification and create custom views to focus on bugs that are the most time-sensitive for your project
Similar to Zoho Projects, Jira Core is just one of many products developed by Atlassian. It is a project and task management solution that every person across an organization can use to plan, track and report on work.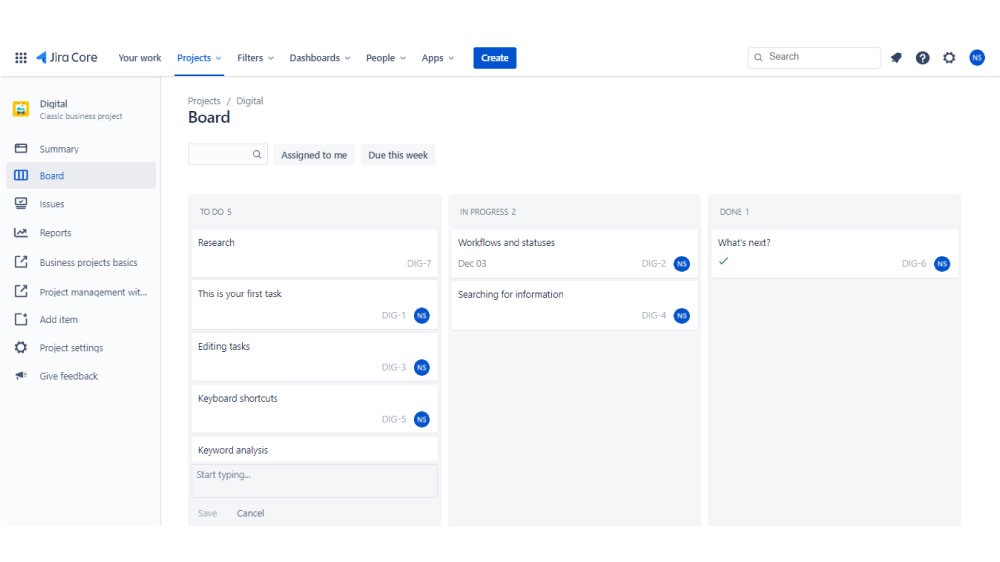 Why choose Jira Core?
The app is targeted at and will best fit non-technical teams working in Finance, Marketing, Operations, or Legal departments. Due to its design, it will be especially helpful with the onboarding of new employees.
Top features
Smart links — transforms messy URLs into easily understood file names
Advanced roadmaps — allow simultaneous monitoring of projects status across every team
Global configuration — standardize the way your company works with global settings
Another one on the list, Wrike is a work management platform that will give your team full visibility and control over all your tasks and projects. Founded in 2006, it has over a decade's experience empowering teams to better manage work.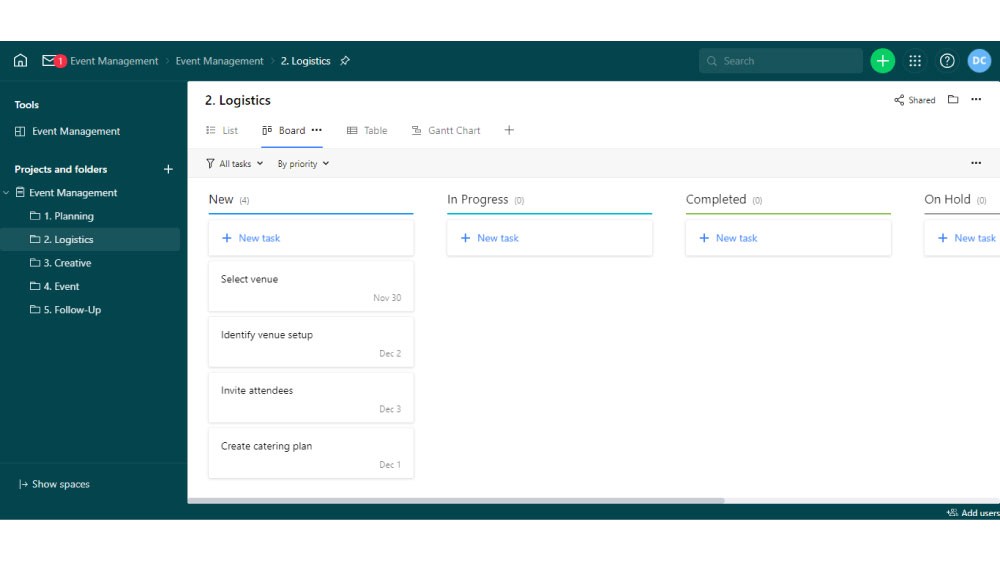 Why choose Wrike?
In case you are working in a mixed-team of people from different departments with different levels of tech-literacy, this tool is the solution you've been looking for. It offers a perfect mix of advanced features and intuitive design. Moreover, allowing all team members to easily contribute to projects they're on.
Top features
Wrike Proof — visually mark up and compare images, videos, PDFs, Word documents, PowerPoints, and HTML web content for easy edits and fast approvals
Wrike Analyze — gives you the tools to build advanced analytics and powerful visualizations to monitor and report on critical KPIs
Wrike Lock — lets you own and manage the keys to your encrypted Wrike data
One project management software that could also come in handy is Basecamp. It will break your work into separate projects. Each project contains everything related to the work at hand; all the people involved, discussions, documents, tasks, and more.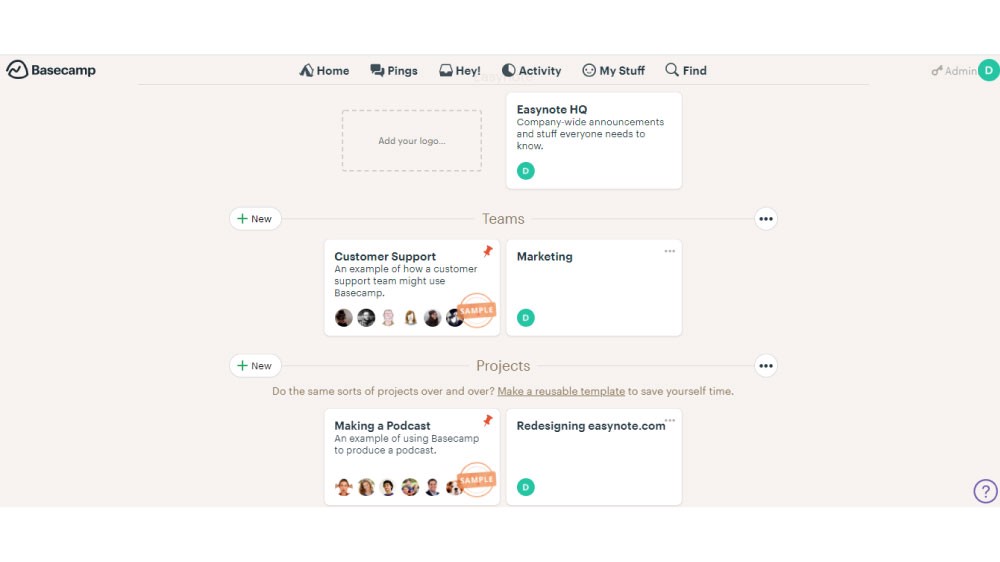 Why choose Basecamp?
Its unique pricing plan was made to reflect its target audience — big teams! If you have a lot of people working together in a team and generally find prices per user/month too costly, its flat monthly rate is the reason you might want to consider the tool.
Top features
Message Board — post announcements, pitch ideas, progress updates, and keep feedback on-topic
Schedule — set important dates on a shared schedule
Automatic Check-ins — create recurring questions so you don't have to pester your team about what is going on
Last but not least, Notion is an app that provides components such as databases, Kanban boards, wikis, calendars, and reminders. Users can connect these components to create their own systems for project management, knowledge management, and note-taking.
Why choose Notion?
Choose the app if your needs are centered more around the idea of collaboration on wikis and documents, while project management is something you could benefit from, but not the main feature you're looking for.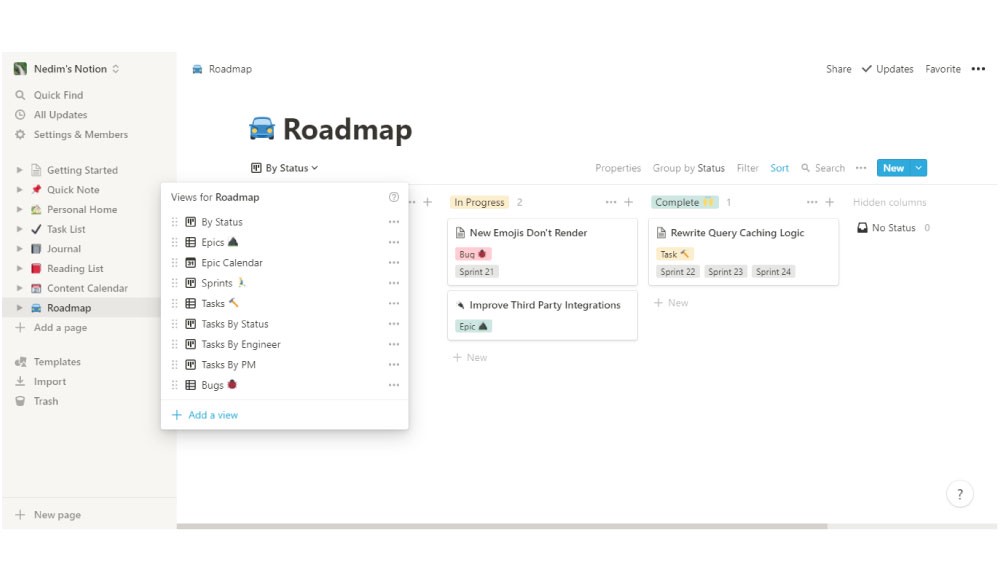 Top features of Notion
Team wiki — turn your tribal knowledge into easy-to-find answers
Projects & tasks — Kanban boards, tables, and lists that help you customize your workflow
Notes & docs — add any type of content
The best project management software is the one that fits you the best
The choice of the project management software you are going to use from now on is not easy and will depend on your team size and your needs. While most of them might work just fine, they were all built differently and should be judged according to your own preferences. Choosing the right tool will ensure greater levels of productivity and less hassle with tiring tasks.
Check out these 7 Servicenow Project Management Alternatives