With the impact COVID-19 has had on businesses, learning how to manage projects and organize teams has never been more challenging. We've had to learn how to work remote and continue to work productively. The trend is here to stay, but not all players have been able to adjust.
And this is where we step in. After the success of the original product, a completely renewed Easynote 3.0 is about to be launched. Introducing new design and features, we've made a product to help you manage projects and increase your team's productivity.
1. Still using Excel to manage projects? Try Easyview
Easyview is an organized listview of all your projects and tasks within. It is perfect for those who work on multiple projects at the same time and have trouble keeping up. It is scalable to any project size, designed for all levels of users of any industry.
In case you're still using Excel spreadsheets, Easynote will let you import any files you might have on there. You can customize your Easyview with widgets specially designed to help you track progress across all your projects.
2. How do Easynote widgets help manage projects?
Widgets are small pieces of software, usually connected with an image, added to a website to allow the user to do something. Easynote widgets will determine the type of columns you will have in your Easyview.
Use People to appoint those in charge for each task. They can make changes within those tasks, enabling you to have an overview of the progress in every of your projects. Set Deadlines to give priority to tasks ending soon and highlight their importance. Write in Text all specific information regarding the task in question.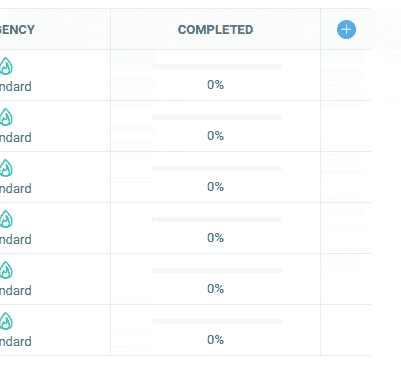 Rating will help you rate or rank your tasks as you see fit. Type in phone numbers using the Phone widget and if your google account is connected to your phone, you will be able to make calls directly. You can add a link to any Website as well and so quickly access it whenever you need to.
The column you make with Numbers will work pretty much the same as cells in Excel spreadsheet. Add numbers for each task and in the footer you can calculate their sum, average, count, maximum and minimum values.
Money is similar as it allows you to type in number values and calculate total, average, maximum and minimum values within a column. It allows you to choose the desired currency and will help you monitor your budgets. Use Timeline to set the date range for each task and so know how long they will take to end.
3. Do you prefer visual boards? Check out Agileview
Agileview is an Easynote's Kanban board, made for those who prefer visual overview of their projects. It enables you to add your personal touch and comments to the projects, tag any of your teammates or upload an attachment. Same widgets available in Easyview can be used in Agileview as well.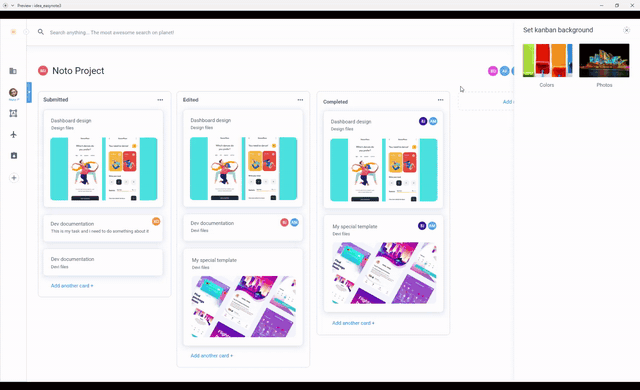 4. Stay on top of all changes across all your projects
New Easynote has both popup and email notifications. This feature will make sure you are notified whenever someone changes something within any of your projects. You will know who was the change done by and what is it that they changed. In case you don't want them, you can turn the notifications off at any time.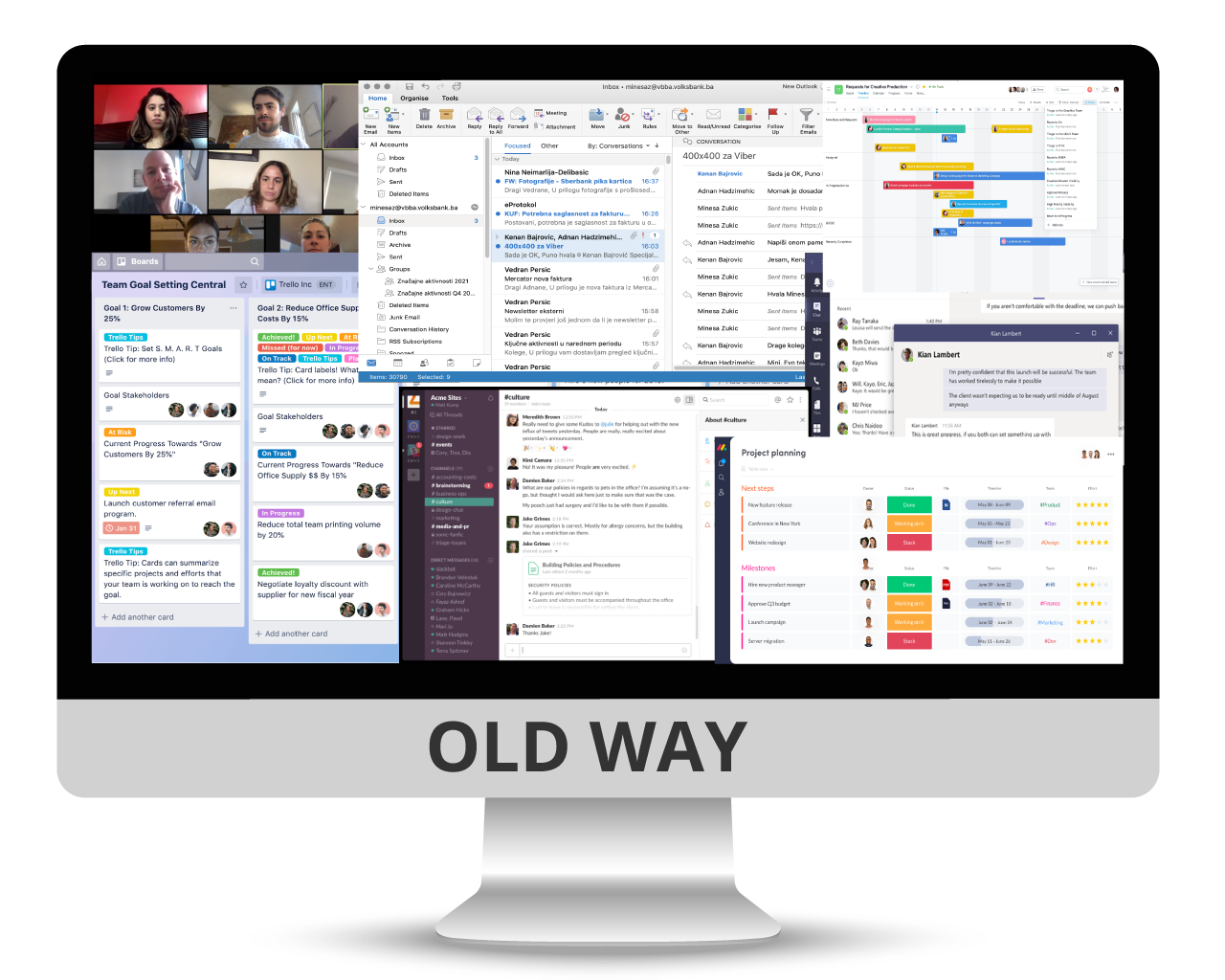 5. Need help finding information within a project? Use Anysearch
One of the most powerful features in the new Easynote is its search engine. Anysearch was designed to help you search for anything, located in any place, within any of your projects. It will let you find information instantly and quickly, cutting time lost in looking for what you need at the moment.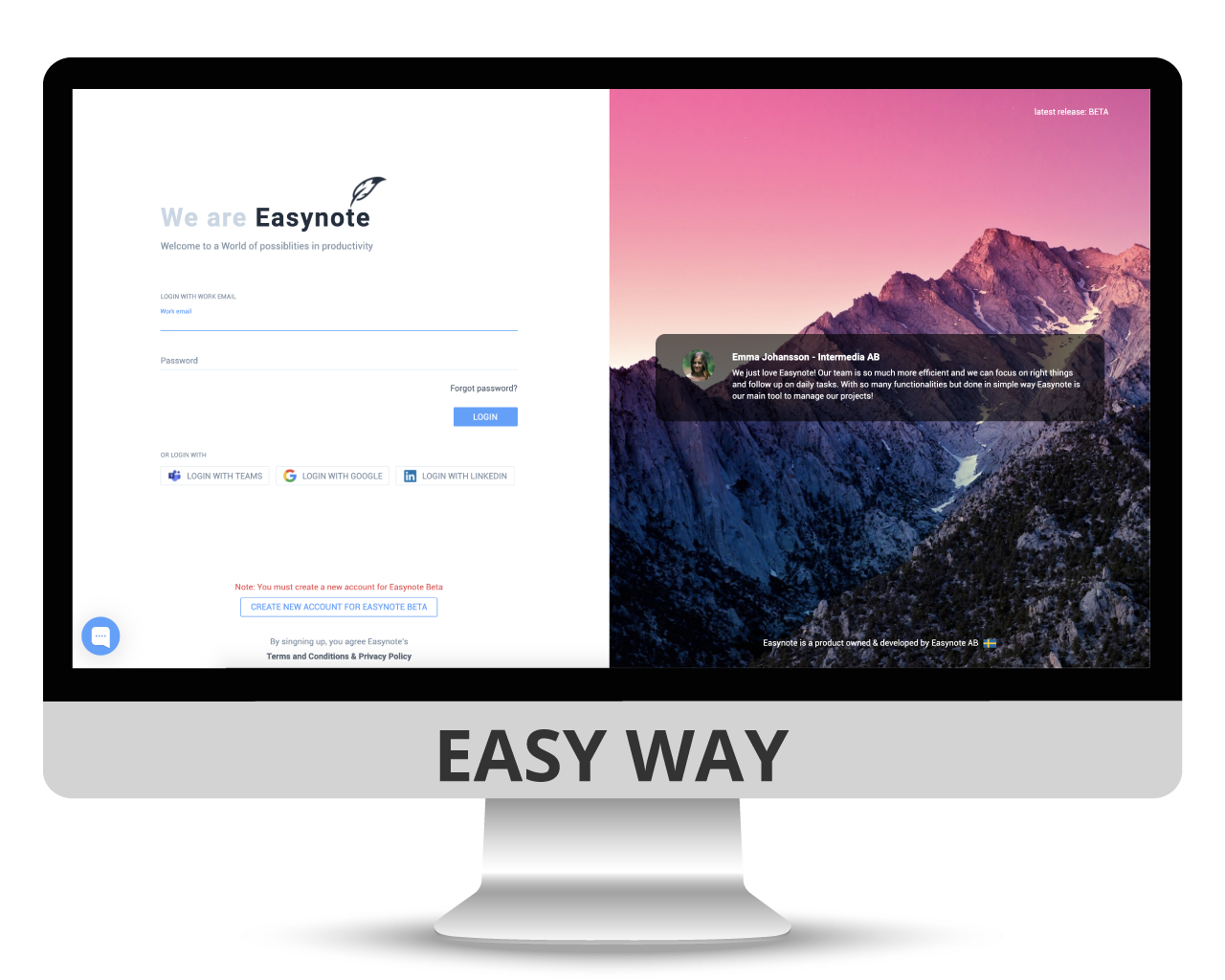 Coming next
If you're still not convinced, keep your eyes out for things to come. You will be able to customize Agileview by changing background to make your experience using the product much more enjoyable. Things like Trello and Asana integrations and templates for different departments such as Marketing, Sales, HR, Manufacturing, Software Development etc. are about to be launched any day. And that's only in the near future.
Easynote – better way to manage projects
Easynote is an award winning task management and project management software tool. Developed with efficiency in mind, it helps project managers create, follow up and assign tasks to their teams. Simple and easy to use, it requires no previous training. From the weekly shopping list to a multi-platform project, Easynote has the features and capabilities to match your ambition and help you manage projects.
Should you join project management instutute? Find out here.