A journey to new Easynote
About a year ago we looked on what we have achieved with Easynote so far, and mostly where we would like to be in the future, and the decision was taken that we needed to create everything from scratch in order to deliver best possible project management and task management software.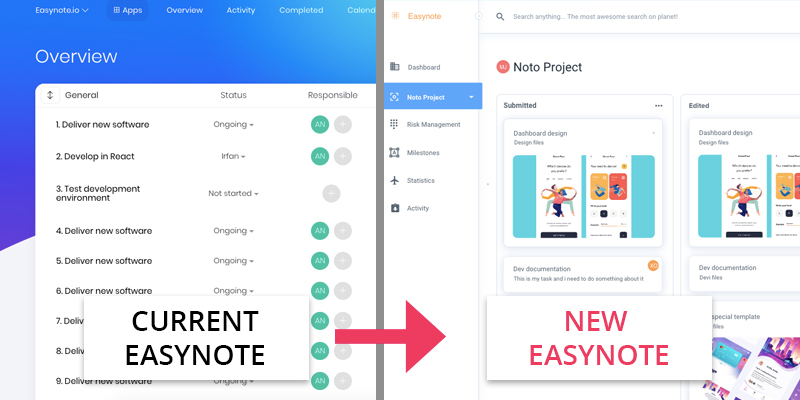 The technology we used to created Easynote was going to be outdated and mostly we needed to improve our user experience on Easynote.
And then everything started
What is great about Easynote is that it has many fantastic features, but we can admit that we have the potential to show them better.
So we recruited several developers who started to develop all the features that Easynote currently has from scratch, and our developers have been working on this almost a year now. Yes, Easynote is quite large and complex tool to create.
However, this will create a fantastic opportunities for us, and any other companies who want to use our future API.
A whole new world of opportunities is opened now
With this newly developed Easynote we are not only improving speed and performance of new Easynote, we are also opening a fantastic opportunity for all developers out there.
All the features we have on Easynote, will be opened with an API so you can integrate Easynote into your own company in any shape and form. This feature is trully amazing, and it's game changer on the market.
So we needed a new design
Yes, this is something that we have been focusing quite a lot. The user experience and how you use Easynote.  For the last 8 months we have been working very hard to create new UX and UI for Easynote and it all started like this.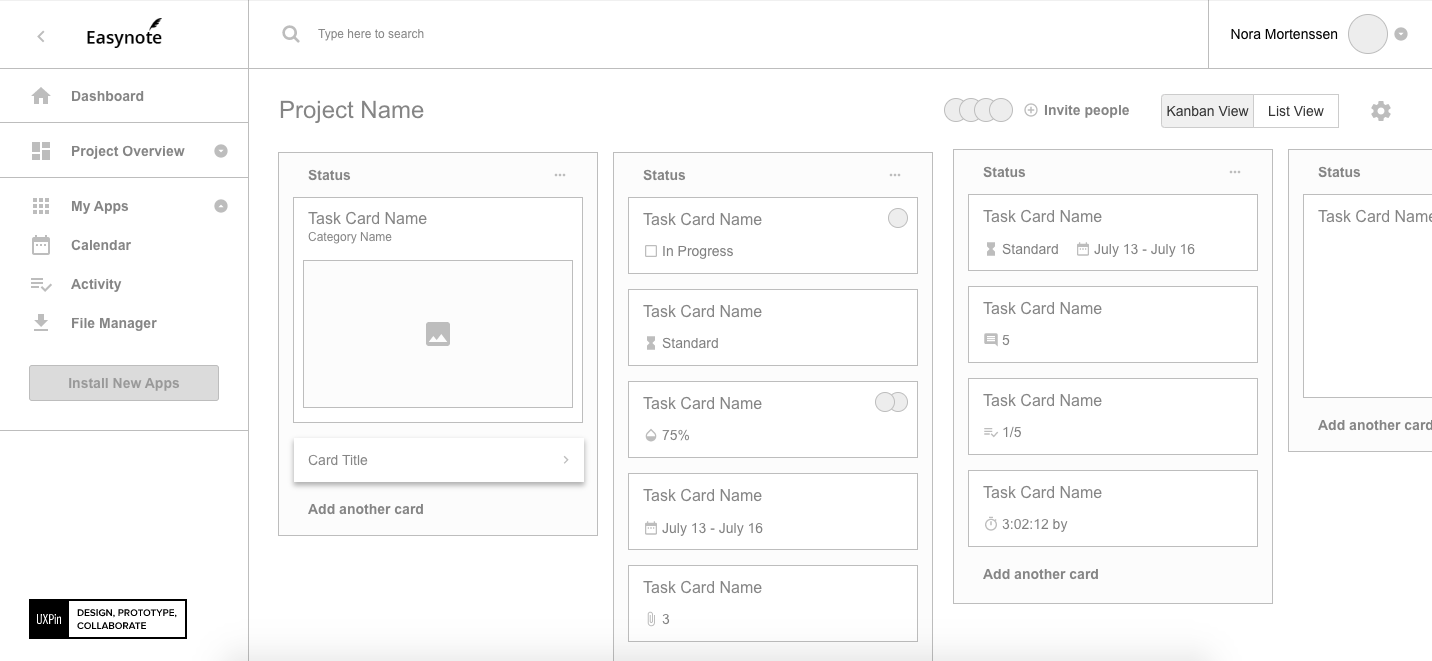 An prototype of Easynote
And when we have converted this into Easynote UI, this is what the new Easynote will look like: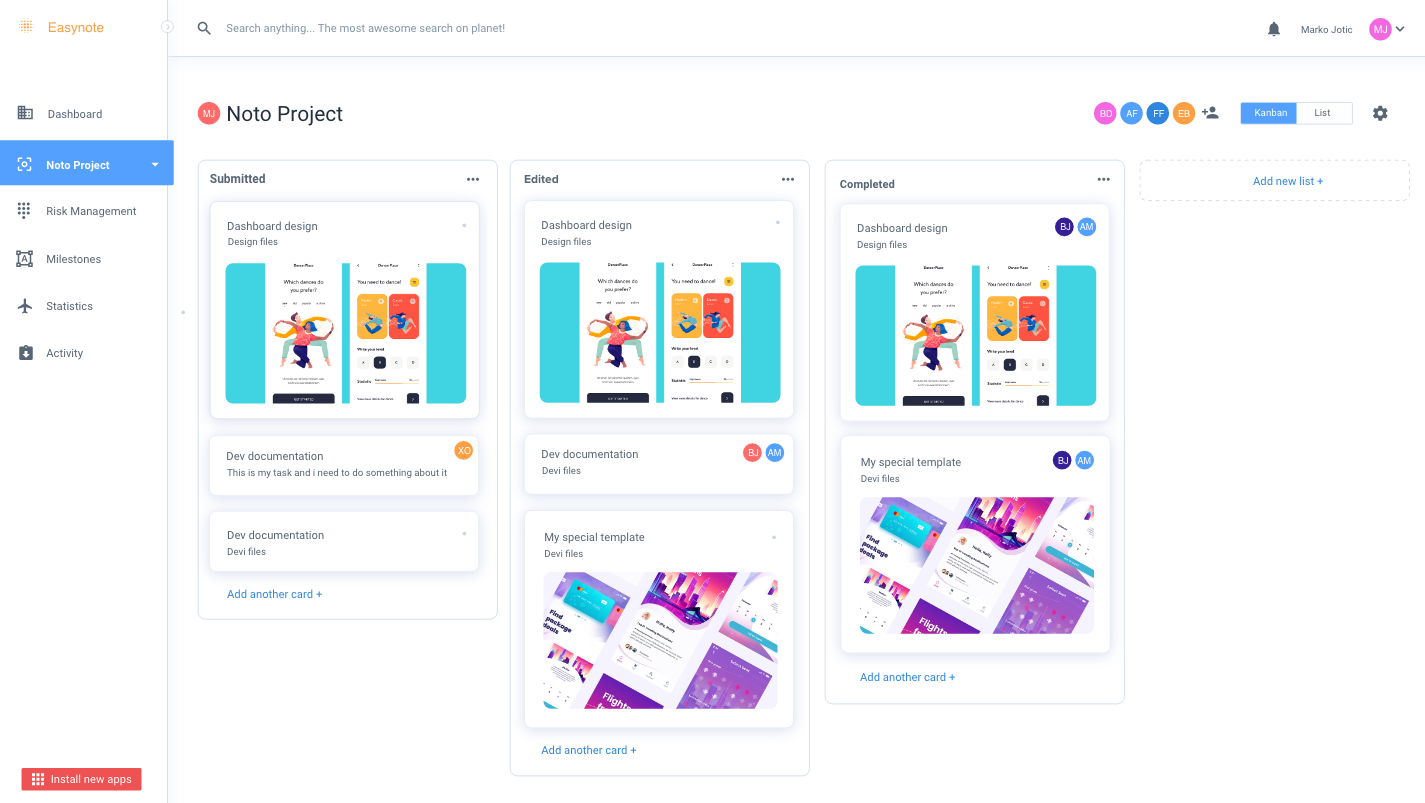 New re-designed Easynote!
This is only a small preview of the new Easynote (with Kanban – more views have been added), and there are soo many new and fantastic features that we are going to release. We can't wait to share them with you.
When to expect this?
We are working day and night with these new features and new design. There is a huge team behind of all of this, and we would like to thank to our paying customers, because you are supporting the future development of Easynote, and we promise to deliver the best features to you!
Our target month is March 2020, however with a such large and complex project small delay may occur, however we will try to minimize it as much as possible.
Help us to improve, take a 3 minute survey!
As we want to create the best possible service out there, we need your help!
We have created a survey and we would highly appreciate if you could take this 3 minute survey in order for help us.
Thank you in advance and see you soon with the new Easynote launched.
Your Easynote Team!